Jimin Reveals Which BTS Member He Thinks Has the Best Sense of Humor
During one interview, in conjunction with BTS' album, 'Be (Deluxe Edition,)' Jimin shared some insight regarding the other BTS members, including which idol he believes has the best sense of humor.
The BTS members are award-winning musicians, but some of them are also known for their comedy. The singer, Jimin, even mentioned one BTS performer as having a "fun" face and a great sense of humor.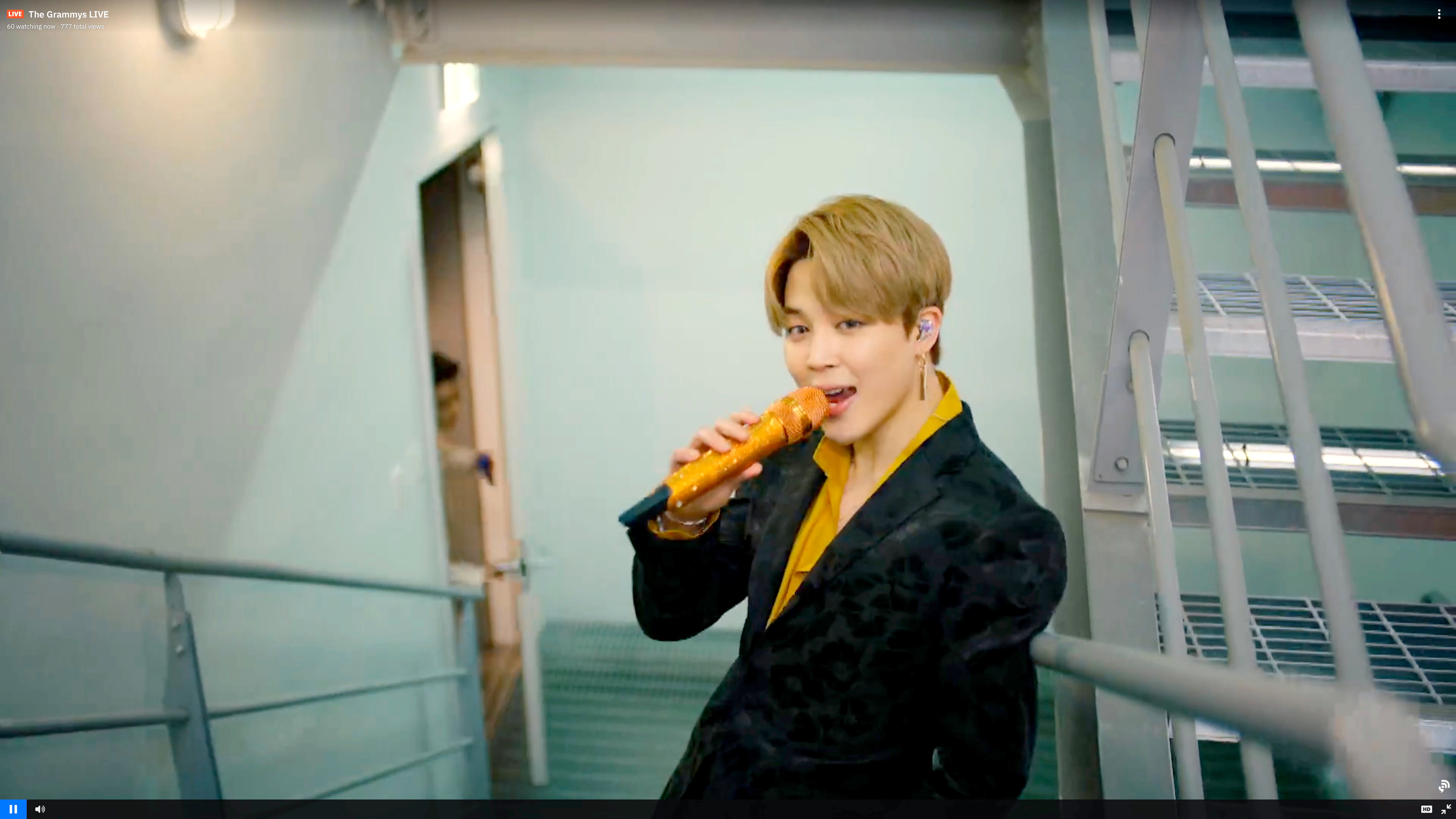 Jimin is one of the seven members of the boy band, BTS
He's a singer, dancer, and BTS' "resident prince charming." Jimin is one of the seven members of the record-breaking boy band BTS. He appeared on group songs like "Dynamite" and "Life Goes On." 
However, Jimin also appeared on solo songs that were created in conjunction with the K-pop group. That includes "Filter," off of Map of the Soul: 7. Following the release of Be (Deluxe Edition,) Jimin answered questions about his fellow idols.
Jimin shared which BTS member he thinks has the best sense of humor
In conjunction with Be (Deluxe Edition), the seven members of this K-pop group answered questions for a seven-second interview. Some of these questions dealt with the members' favorite emojis, others mentioned the specifics of BTS' album and its songs.
When the BTS members were asked which performer has the best sense of humor, several mentioned the oldest singer in the group. That includes the singer, Jimin.
"Jin," Jimin answered, according to a translation on the video. "Just watching his face is fun. Just looking at him is so fun."
Jin, on the other hand, shared that he recently had been laughing with RM and Jungkook. However, all of the BTS members are known for their humor. When Jin was gifted a cake from Jimin for his birthday, he took a big bite — head first. He then spat it back out onto the plate. 
While playing arcade basketball, V got hit in the head but continued making shots. Known as a Worldwide Funny Guy himself, Jin even gave James Corden a nickname during the Carpool Karaoke segment — Joker Guy. 
BTS released songs like 'Life Goes On' and 'Dynamite' 
This K-pop group originally planned to go on the Map of the Soul World Tour in 2020. However, due to safety precautions, their live performances have been postponed.
As a result, Be (Deluxe Edition) included the title song "Life Goes On," as well as other tracks meant to comfort ARMYs during the coronavirus (COVID-19) pandemic.
Especially for this album, the BTS members had a hand in writing the music. Jimin had a role in creating the track titled "Dis-ease." Jin, on the other hand, co-wrote the song "Stay."
The "Dynamite" music video is now available on YouTube. Music by BTS, including their recently released album, Map of the Soul: 7, is available for streaming on Spotify, Apple Music, and most major platforms.