Jiminy Cricket Gets a Shoutout in Movies Like 'The Wizard of Oz' and Even 'Peter Pan'
He encourages Pinnochio to always let his conscience be his guide. Outside of this animated Disney movie, however, several other characters use Jiminy Cricket as a source of inspiration and even as an exclamation.
That shoutout is included in Disney movies like Peter Pan, as well as the 1939 musical The Wizard of Oz. Here's what we know about this character.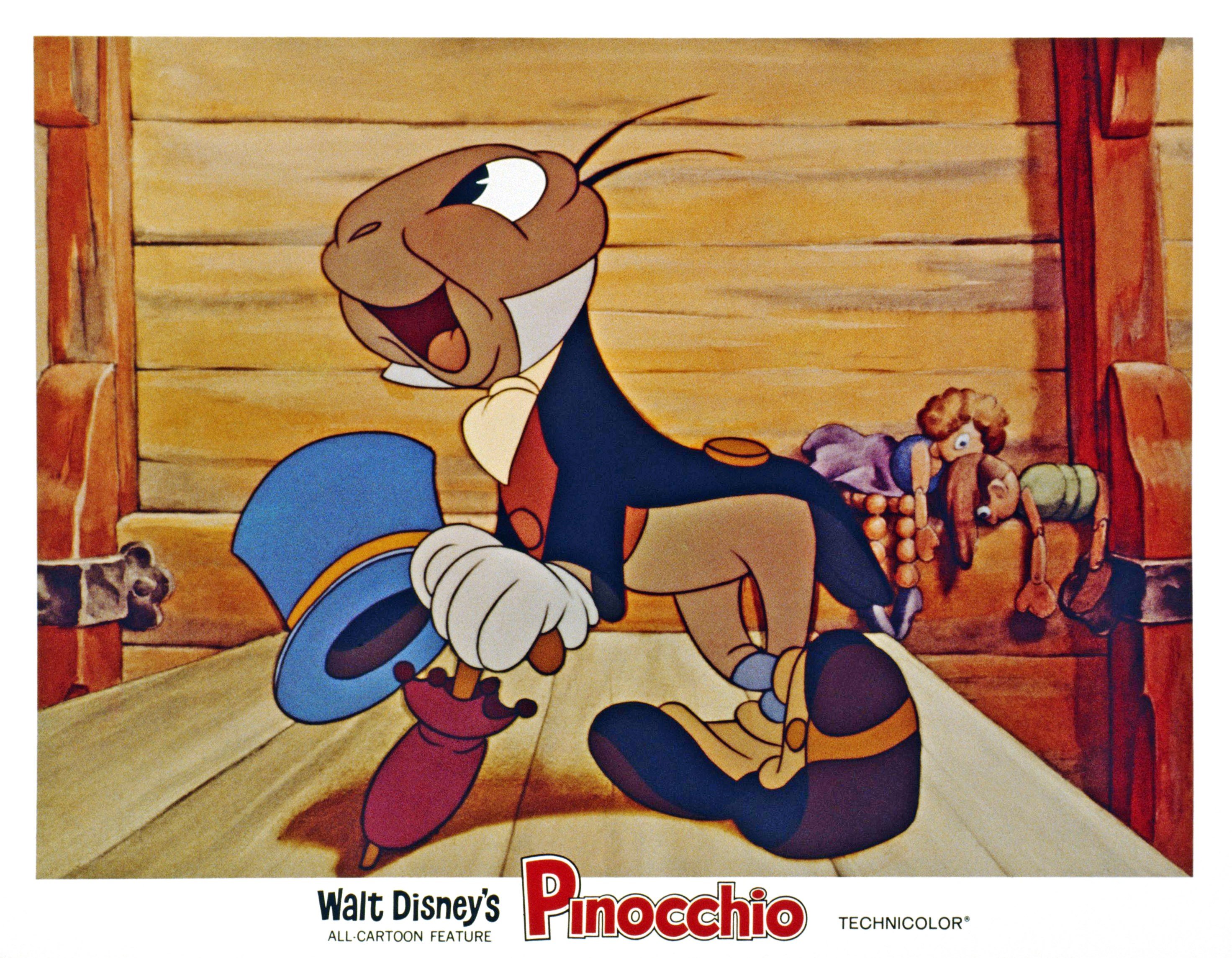 The dwarfs say 'Jiminy Crickets' in 'Snow White and the Seven Dwarfs'
Pinnochio first premiered in 1940, introducing the world to the small, yet loveable cricket. There, he appeared as Pinnochio's conscience, helping him on his journey to becoming a real boy. A few years prior, however, this character earned a shoutout from Disney's first official princess film.
That's the 1937 animated film, Snow White and the Seven Dwarfs, where the dwarfs shouted "Jiminy Christmas" and "Jiminy Crickets" to express surprise, first introducing Disney fans to the phrase.
Dorothy says the phrase during 'The Wizard of Oz'
Similar to Snow White and the Seven Dwarfs, The Wizard of Oz character, Dorothy, uses Jiminy Crickets' name as an exclamation when she's surprised. She shouts it out when the wizard makes an explosion as part of his theatrics, although none of the other characters in the film use this phrase.
Michael says 'Jiminy' in 'Peter Pan'
This film introduced fans to the never-aging Peter Pan, the adventurous Wendy, and her two brothers, Michael and John. Released in 1953, a few years after Pinnochio, Peter Pan became a favorite a many Disney fans.
Some of the characters in this animated movie have their own catchphrases. For Captain Hook, that's "Blast you, Peter Pan." For Michael, the youngest of the Darling children, that's saying "Jiminy" when he's surprised.
The 'Pinnochio' character, Jiminy Cricket, reappears in several Disney movies
Although he first made an appearance in Pinnochio, as a Disney favorite, this character returned for other Disney-related movies. That includes Mickey's Christmas Carol, where Jiminy Cricket portrayed the Ghost of Christmas Past.
This character returned for the animated series House of Mouse, alongside Disney favorites like Belle and the Beast, Mickey and Minnie Mouse, and Pluto. For Once Upon a Time, an ABC drama series, Jiminy Cricket appears in live-action form, providing guidance as the town's counselor or "conscience."
Some expect Jiminy Cricket to appear in the darker version of Pinnochio's story, created by Guillermo del Toro. This movie is set for a release in 2021, although it has been postponed in the past due to the coronavirus (COVID-19) pandemic. Presumably, fans will learn more as the release date approaches.
Some Disney productions featuring this character, including Mickey's Christmas Carol and Pinocchio are available on Disney's streaming platform. To learn more about Disney+ and to subscribe, visit their website.