Jimmy Fallon's Historical Doppelgänger Is Turkish Politician Mahir Çayan
Jimmy Fallon is one of late night's funniest hosts — and the comedian has a historical doppelgänger who had a major impact.
A famous running joke on the show How I Met Your Mother is that each character has a doppelgänger, and they make random appearances throughout the series. It's always fun, and a little jarring, to see a real-life doppelgänger, but it can be utterly jaw-dropping to see how similar some celebrities look to historical figures. Jimmy Fallon has a doppelgänger of his own, as do other famous actors, comedians, and musicians.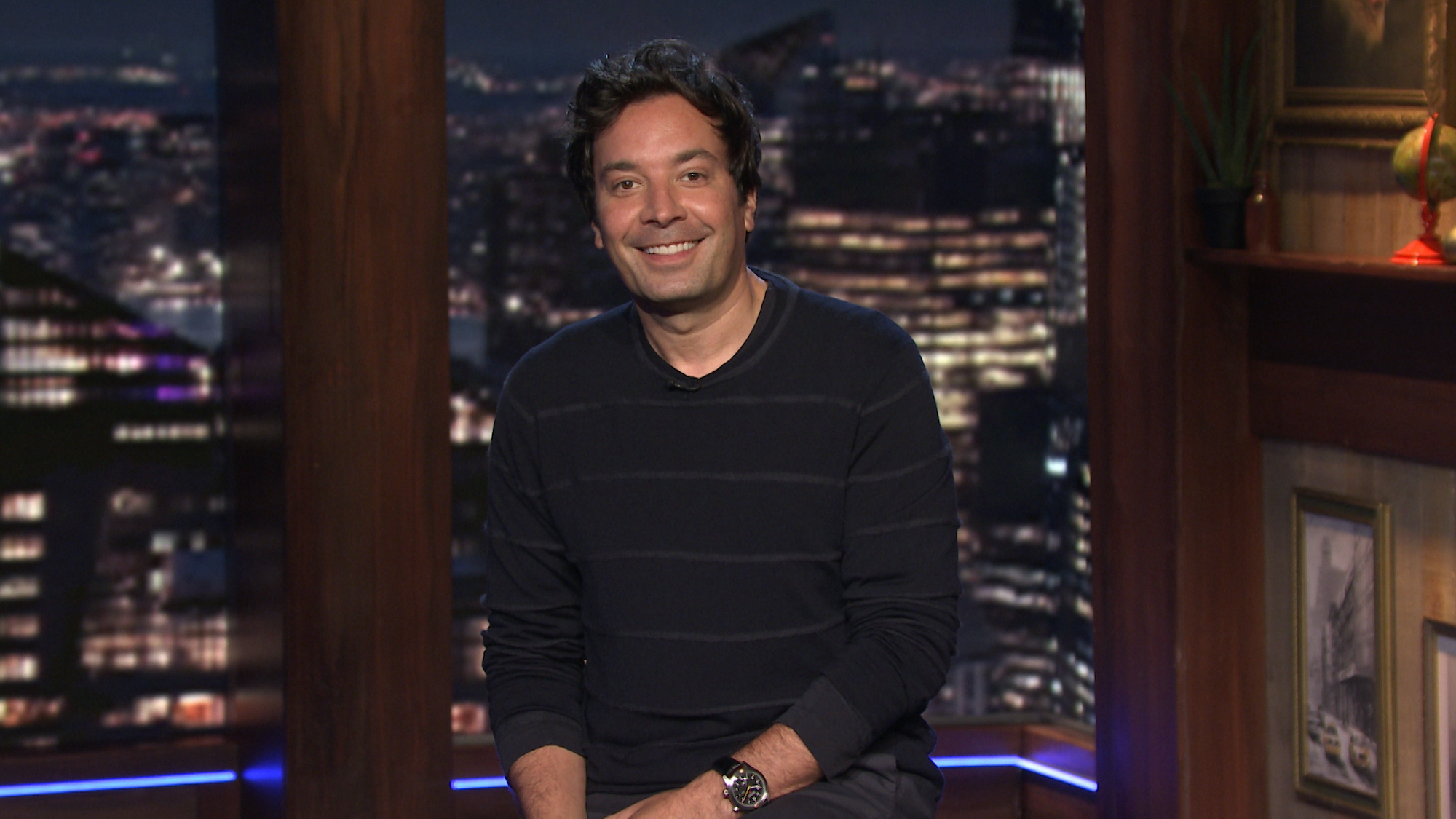 Who is Jimmy Fallon?
Jimmy Fallon is a multi-talented American performer most known for his leading role in The Tonight Show Starring Jimmy Fallon. According to Biography, Fallon began as a stand-up comedian after moving to Los Angeles when he was just 21-years-old. He joined the improv comedy group the Groundings to take classes, and he was cast in small movie roles early on. 
Fallon then fulfilled his lifelong dream of being on Saturday Night Live in 1998, where he stayed for six seasons. While on SNL, eventually co-hosted the Weekend Update with Tina Fey. This opportunity propelled him to an even higher level of fame and reconcilability, allowing him to take on more movie roles. He starred in a few notable movies from the early 2000s such as Taxi and Fever Pitch. 
In 2008, Fallon took over Late Night, replacing Conan O'Brien who was moving onto The Tonight Show. Fallon differentiated himself in the world of nighttime television by relying on musical comedy and games. In 2014, Fallon took over Jay Leno's spot on The Tonight Show, and he has been a memorable host ever since. 
Who is Jimmy Fallon's doppelgänger?
Many people on the internet have noted a shocking similarity between Jimmy Fallon and a Turkish communist revolutionary named Mahir Çayan. Çayan was born in Turkey and became politically active from a young age. He devised a political strategy that he named "people's revolution" and "democratic revolution" based on Guevarist, or communist, guerilla groups in Latin America. 
His life was cut short after he, and 10 of his friends, abducted three NATO staffers in protest of the upcoming executions of some of his colleagues. Soldiers found their hideout and nearly everyone involved, including Çayan, were killed. Çayan was 26-years-old. 
Here are other uncanny celebrity lookalikes
Closer Weekly released a list of 11 celebrities who look oddly similar to some historical figures. Aside from Jimmy Fallon and Mahir Çayan, other famous actors and comedians have doppelgängers of their own. Queen Latifah has worn many hats in her long career in show business, including singer, songwriter, model, and actor.
She has won a Grammy Award, Emmy Award, and a Golden Globe, as well as three Screen Actors Guild Awards and more. Another fascinating fact about Queen Latifah is that she looks incredibly similar to novelist Zora Neale Hurston. Hurston published several novels and works, and she lived to be 69 years old. She and Queen Latifah look like they could be twins if they hadn't been born about 80 years apart. 
Jason Segel, most known for his role in How I Met Your Mother and Forgetting Sarah Marshall, looks quite a bit like a fellow actor from decades before named Lee J. Cobb. When shown side-by-side, the similarities between their facial features and smiles are undeniable. Cobb died in 1976, about four years before Segel was born.