Jimmy Page Didn't Sleep for 5 Days During Led Zeppelin's 'Song Remains the Same' Concerts
Imagine being as big a band as Led Zeppelin was in 1973. Two years earlier, the group had released its untitled fourth album, a record that sold more copies than any Beatles album. And on the '73 tour supporting Houses of the Holy the band topped yet another Beatles milestone.
In May '73, Zeppelin played to 56,800 fans in Tampa, breaking the box-office record set by the Fab Four's 1965 performance at Shea Stadium. At that point, it might have seemed like Led Zeppelin had few battles they hadn't won.
To Jimmy Page, the lead guitarist and architect of the band, it was Zep's time to shine. "By 1973 we really had confidence," Page told Brad Tolinski in Light and Shade (2013). "By then we were not only able to play but also project with it."
If you were in the audience or have seen the concert film The Song Remains the Same, you know what Page meant. In addition to custom outfits and crushing set-lists, Led Zeppelin performed with an extraordinary level of energy. Page got caught up in it and didn't sleep for five nights during Zep's Madison Square Garden shows that July.
Jimmy Page was wired all through Led Zeppelin's '73 shows in New York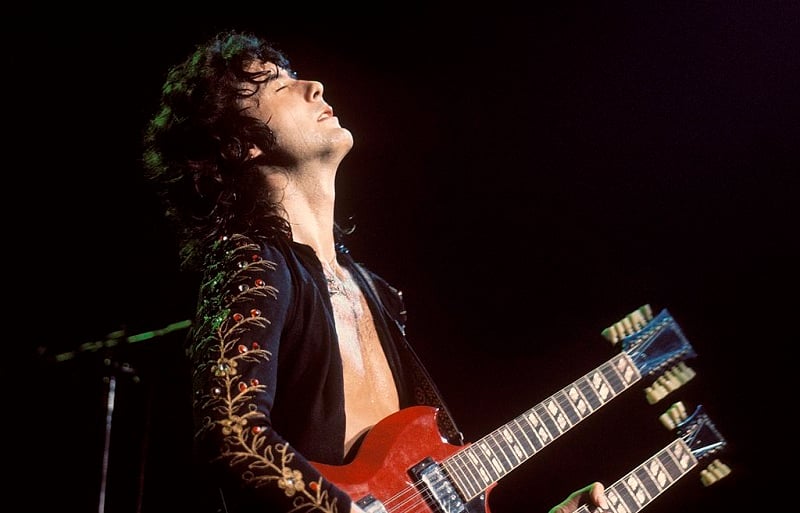 RELATED: Why Led Zeppelin Shifted Gears So Dramatically on 'Houses of the Holy'
Clearly, Led Zeppelin concerts transmitted all sorts of energy prior to '73. Performances of "Dazed and Confused," which featured Page bowing his guitar, would be one example. And Page's Theremin work on "Whole Lotta Love" could send chills down anyone's spine.
But the '73 American tour packed as even greater wallop. After kicking things off in May and working their way across the country, Zep pulled into New York's Madison Square Garden in July with film crews on hand to record three shows there. And the band didn't disappoint with tracks such as "The Ocean."
Between the live thump of John Bonham's drums and the utter snarl of Page's guitar, an OK-to-good album track became a swaggering burner of a song on stage. The band never sounded so explosive and yet at the same time so tight.
During that stretch, Page was so amped up by this energy he couldn't turn it off after the band's '73 Garden performances (immortalized in The Song Remains the Same). And he said he didn't sleep for those five nights in New York.
Page said he 'couldn't shut down that kind of electricity' for 5 days and nights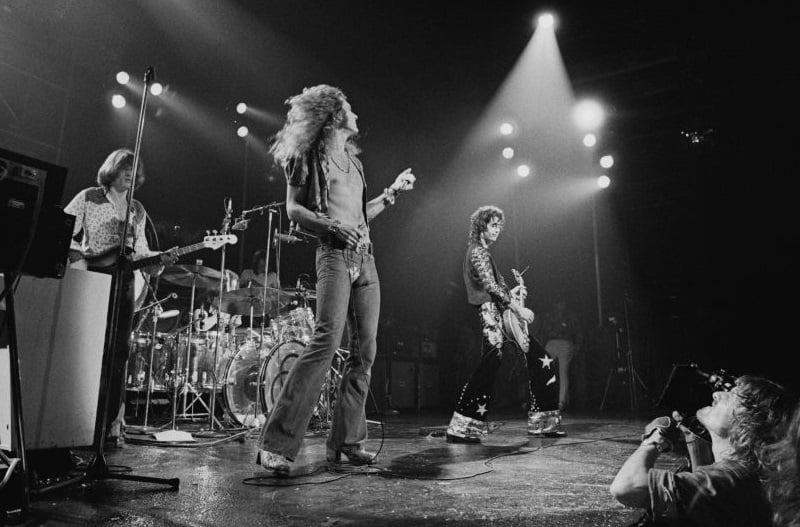 Speaking with Tolinski for Light and Shade, Page tried to break down what it was like leaving an arena full of adrenaline like he was in New York at the end of that '73 tour. He said he couldn't have slept if he tried. So he basically stopped trying.
"We were in New York, we were making a movie and playing great shows," Page said. "It was difficult to shut down that kind of electricity. You'd try to go to bed, but most of the time you gave up, because it was more fun to go out and enjoy yourself."
For Page, it was bigger than a band playing at the peak of its creative powers. "During a typical Zeppelin show there such an intense exchange between the band and audience," he said. "The band set off the charge and the audience gave it back. It just built through the night."
It was this phenomenon, this "transmission" that had Page wired those five nights in New York. Speaking about it decades later, you can feel him revisiting those nights and marveling at it all. And if you watch The Song Remains the Same you can feel some of the transmission happen.
RELATED: The Led Zeppelin Album Robert Plant Called 'a Cry From the Depths'