Jin Reveals Which BTS Members 'Have the Same Sense of Humor' as Him
Kim Seokjin, also known by his stage name Jin, is known for a few things. He's the lead visual of BTS, as well as a dancer, singer, and songwriter. He loves eating and cooking. 
Additionally, this performer is known for his comedy and unique sense of humor. During one interview, BTS' resident "Joker Guy" shared which other members make him laugh.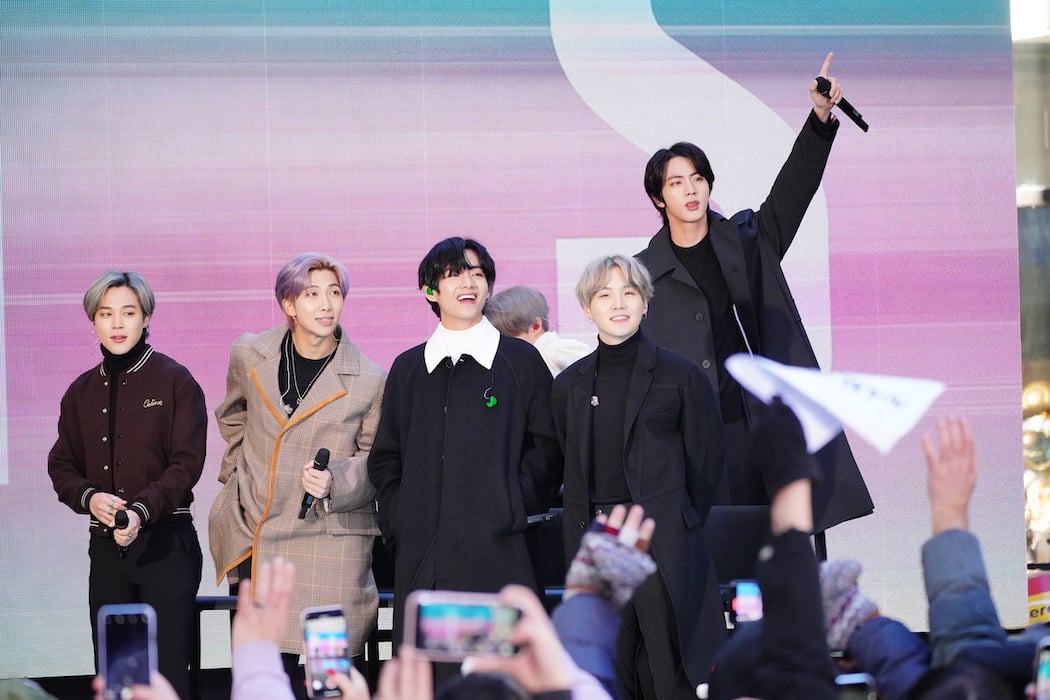 Jin is one of the members of BTS, known as 'Worldwide Handsome' and 'Worldwide Funny Guy'
He's the oldest member of this K-pop group. Jin is known for his visuals, earning nicknames like "Car Door Guy" and "Worldwide Handsome" in the process.
Jin is also a member known for his sense of humor, giving James Corden his "Joker Guy" nickname and earning the title "Worldwide Funny Guy" in the process. 
He performs on group songs with the other BTS members, but Jin also releases songs as a solo artist, like his December 2020 release, "Abyss." When it comes to his personality, though, Jin mentioned two BTS members who shared the same sense of humor as him as of November 2020.
Who does Jin share the same sense of humor with?
During BTS' seven-second interviews in conjunction with Be (Deluxe Edition,) the members answered questions about their favorite songs off of the album and their relationship with the other idols. Jin answered one question regarding which member he shares the same sense of humor with.
"I'd say these days, Jungkook and RM share the same sense of humor with me," Jin said, according to a translation on the video. "Like, we find it funny even when we just look at each other."
RM shared a similar sentiment. When asked the same question, the rapper said these days, he laughs the most with Jin and J-Hope. Jimin said that nowadays, just watching Jin's face is so funny. 
Other BTS members are known for their comedy 
Sure, the BTS members are award-winning musicians, but they also have a way of making the BTS ARMY and each other laugh. During a few different video clips, V showed off his violin skills (or lack thereof.)
While on The Late Show Starring Jimmy Fallon, J-Hope shared that he once earned a bronze medal for tennis — out of three teams.
During their performance on Dick Clark's New Year's Rockin' Eve with Ryan Seacrest, Jimin got his jacket stuck on his head. Instead of taking it off, he left it on as a makeshift hood, making the other members (and ARMYs) laugh.
The "Dynamite" music video is now available on YouTube. Music by BTS, including their recently released album, Map of the Soul: 7, is available for streaming on Spotify, Apple Music, and most major platforms.