Why Jin Chose Gems and Jewels for BTS' 'Be' Room Design
Jin is the oldest member of this K-pop group, and he's also one of the artists behind songs like "Life Goes On" and "Telepathy." During one interview, Jin shared some of the reasoning behind his jewel-themed room from Be (Deluxe Edition.) 
Here's what we know about this BTS idol and his stylistic choices.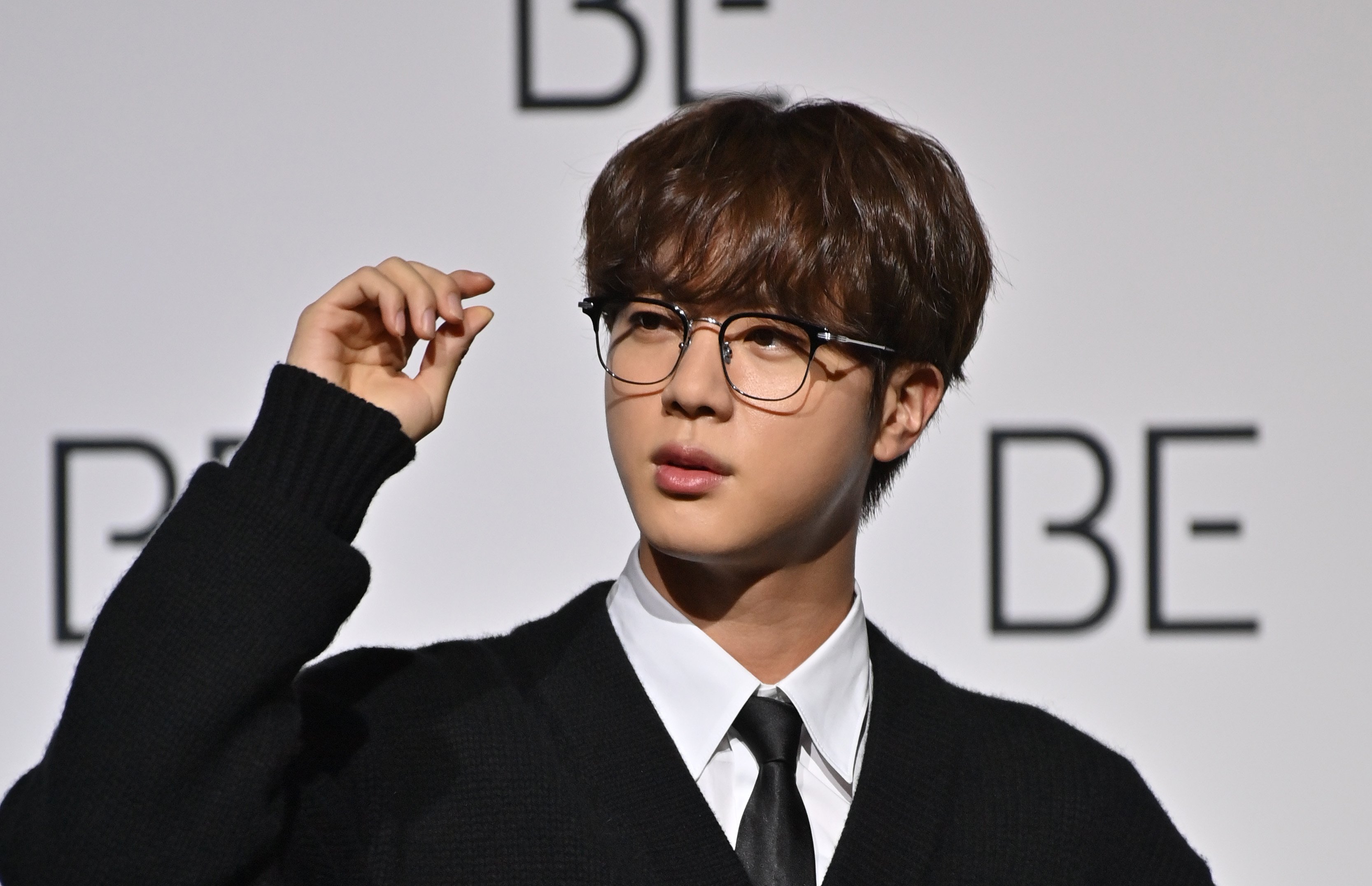 Jin is one of the singers and dancers in the K-pop group, BTS
He's "Worldwide Handsome." Jin is a singer, dancer, songwriter, and the lead visual for the award-winning K-pop group BTS. Along with performers J-Hope, Suga, RM, Jimin, V, and Jungkook, Jin appears on songs like "Boy With Luv" and "Permission to Dance." 
He also performed at the Grammy Awards with this boy band, becoming the first K-pop group to do so. 
Jin also sang for several tracks from Be (Deluxe Edition,) the K-pop group's album released during 2020. This album also included concept photos created and designed in part by the BTS idols. Later, Jin elaborated on his stylistic choices. 
Jin had a jewel-themed room for his 'Be (Deluxe Edition)' concert photos
As with most BTS members, Jin had a role in the creative process for the 2020 album, Be (Deluxe Edition). He co-wrote the song "Stay" along with Jungkook. He also personalized his "room" photo concept. During a 2020 interview with Weverse Magazine, Jin elaborated on his Be (Deluxe Edition) choices, including his room theme. 
"Mine was the jewel room," Jin said. "They asked me what kind of concept I wanted for my room. I thought about what I wanted to do, and I wanted to go with gems. I was imagining myself lying down with gems all around me, but V, who was the visual director, thought I was joking at first."
"'You were supposed to decorate the room, what do you mean gems,'" he continued. "But still, that's the image I had in mind, so we went with that concept, except it wasn't full of gems like I imagined. But I really stand out in the picture, so I'm satisfied with the result."
Jin also releases solo music, including the song 'Abyss'
What was the reasoning behind this jewel-themed room? There isn't a deep meaning. Jin explained that he's mostly free-spirited and "at the time, I was really intrigued by gems, so that's what I chose."
This free-spirited personality is often exhibited during V Live streams and interviews with the other BTS members. Jin also has a more profound and emotional side, as seen with his 2020 solo song, "Abyss," posted to YouTube.
Jin's "Epiphany" music video is available on YouTube. Music by BTS, including their recently released album, Map of the Soul: 7, is available for streaming on Spotify, Apple Music, and most major platforms.