Jin Actually Used to Drive the Youngest Member of BTS to School
Jin is somewhat of an older brother figure to some of the BTS members, especially Jungkook. Here's what we know about these idols and their early years.
They may be a few years apart, but Jungkook and Jin are iconic vocalists in BTS nonetheless. Even when they were first starting out, these performers were very good friends, with Jin driving Jungkook to high school a number of times. Here's what we know about the BTS members, Jin and Jungkook.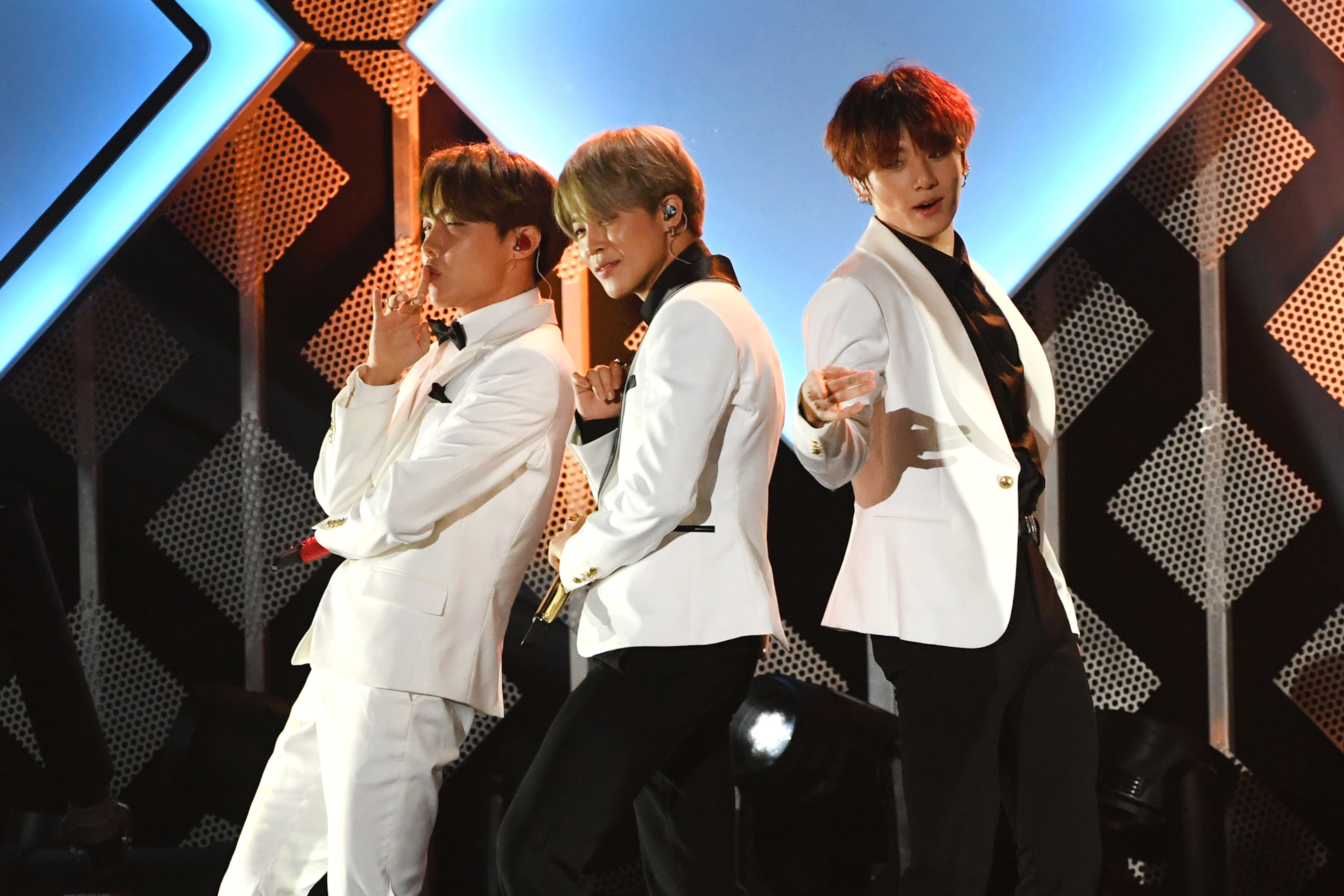 Jin is the oldest member of BTS
Before they were international superstars and record-breaking artists, these performers were just underdogs in the K-pop industry, sharing their passion with fans. There are seven members in BTS, with the oldest member being the funny and endearing vocalist, Jin.
The youngest member of BTS, the vocalist Jungkook, was still a teenager in school when he joined the K-pop group. As a result, the other members often took a parental role in their relationship with Jungkook — at least at first. 
Some report that Jin helped Jungkook feel welcome when BTS first formed
When BTS formed as a boy band, even before their debut, Jungkook was still going to high school. He was the youngest member of the group and a number of the other members already graduated high school. Jin, the oldest member, was enrolled in college at the time. 
Some report that when they were first starting out, Jungkook was shy as the youngest member. It was actually Jin that helped him come out of his shell. The older member even drove Jungkook to school on a number of occasions. 
According to Mnet, "Jin took Jungkook around and even invited Jungkook to eat with his own family. Jin showed Jungkook around Seoul and treated him like a brother… it was all thanks to Jin-hyung who helped him out at the time that he was able to like living in Seoul."
Even though Jin drove him around in the beginning, Jungkook now drives himself
Since then, though, Jungkook has grown up quite a bit, touring the world with BTS and earning the nickname the "Golden Maknae" for his talent and hardwork. Jungkook knows how to drive now, and has often been seen going places in his own car. (He even got into an accident while driving during 2019.) 
RM, though, still doesn't have his license and isn't ashamed to admit it. When one fan shared that they failed their driving test and they feel like a loser, RM responded saying, "That's why i never do the test. Lol no worries, at least this planet has Namjoon."
Fans can see Jin, as well as the other BTS members during their now-postponed Map of the Soul world tour. Music by BTS, including the recently released album, Map of the Soul: 7, is available on Spotify, Apple Music, and most major streaming platforms.