Jin Kissing the Earth During His 'Moon' Performance Has a Special Meaning for BTS Fans
He's worldwide handsome, but he's also a talented singer and dancer. Jin loves the BTS ARMY, even giving a special shout out during his recently-released solo song, "Moon." 
Here's what we know about Jin's heartwarming and symbolic performance during Map of the Soul ON:E.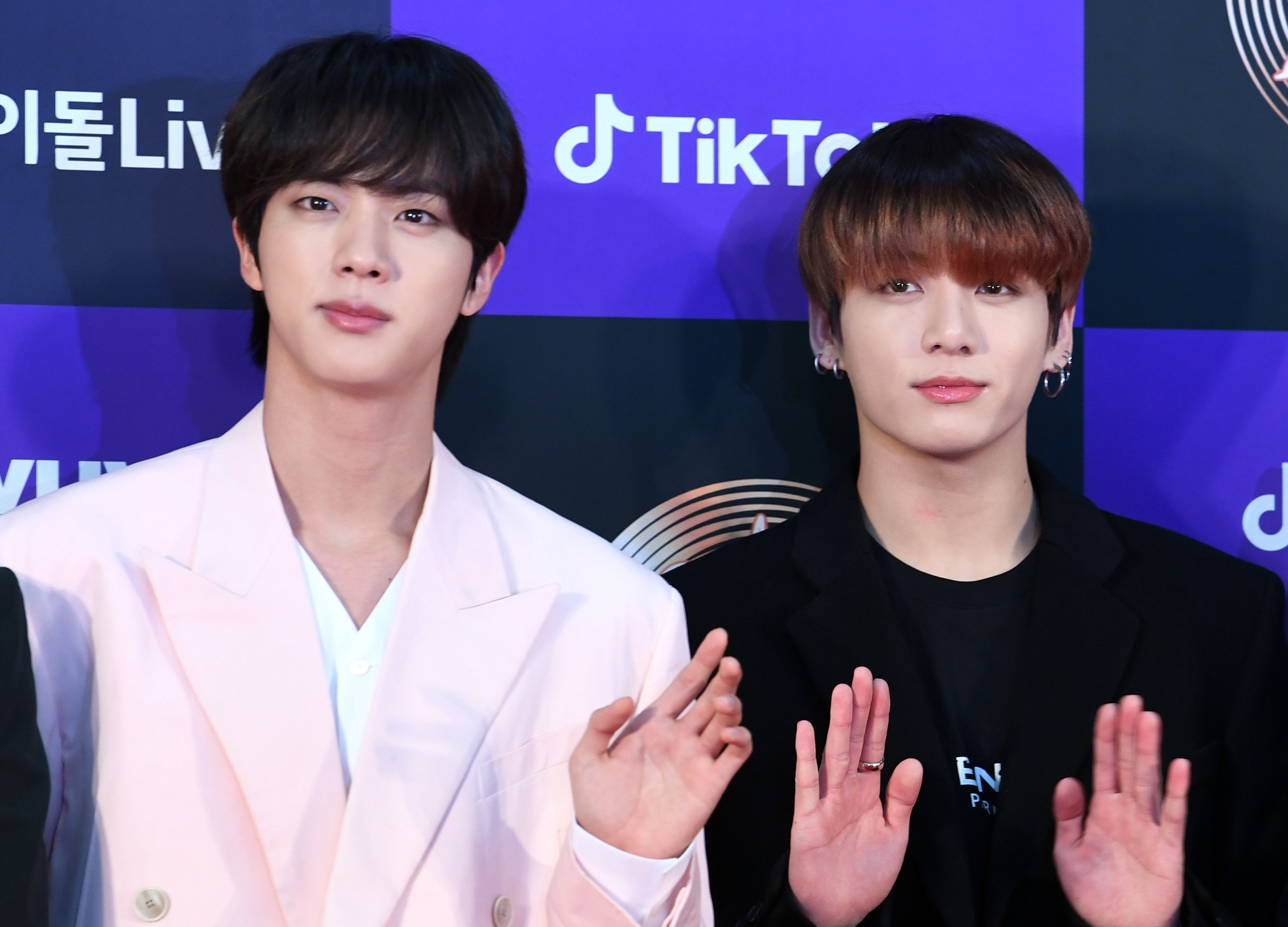 A number of the BTS members performed solo songs during 'Map of the Soul ON:E'
The BTS members may be socially distanced from fans right now, but they're still connecting via music. Recently, the K-pop group broadcasted a 2-hour long concert, titling it Map of the Soul ON:E, in honor of albums like Map of the Soul: 7 and Map of the Soul: Persona.
Jimin stunned fans with his pant-grab moment during "Filter." V warmed hearts with his mini-me during his performance of "Inner Child." When it came to Jin, though, he had a special message for ARMYs with the prop on stage.
Why was Jin hugging a globe during his 'Moon' performance?
Although the BTS members didn't get a chance to perform their Map of the Soul: 7 songs on their world tour, Jin finally sang his solo song, "Moon," during their live-streamed event, Map of the Soul ON:E. This included a floating Earth, which the performer embraced during his number.
He's "worldwide handsome," but that's not the only reason why Jin appeared alongside a globe. According to Buzzfeed News, "Jin's song 'Moon' had him singing adorably and kissing the Earth at the end to let us know he will always watch over his fans."
One fan on Twitter pointed out that NASA said, "The Moon has always had Earth's back." Because Jin represents the moon, and he was clearly hugging the earth and showing his love, it was meant to represent that he always has his ARMY's back.
Jin is the oldest member of BTS
According to a statement from Big Hit Entertainment, Jin's enlistment into the military has been postponed. As the oldest member of this K-pop group, though, he was expected to take a step back from the music by his next birthday, during December 2020.
"As the oldest member, I think I experienced the world a little sooner than many people my age, so I think I am a grown-up. I just act like a kid on purpose. But I feel like a grown-up when I talk to my friends and they ask for advice," Jin said, according to the South China Morning Post.
The "Dynamite" music video is now available on YouTube. Music by BTS, including their recently released album, Map of the Soul: 7, is available for streaming on Spotify, Apple Music, and most major platforms.