Jin's Military Conscription Has Been Postponed Until 2021, According to BTS' Management Company, Big Hit Entertainment
All seven members of BTS, (RM, Jin, Suga, J-Hope, Jimin, V, and Jungkook,) are expected to serve in the South Korean military at some point. For the oldest member of the K-pop group, though, that date has just been postponed.
Here's what we learned from BTS' recent update about Mr. Worldwide Handsome, Jin.
As the oldest member of BTS, Jin, was originally slated to join the military during December 2020
All able-bodied male citizens between the ages of 18-28 in South Korea must serve in the military, with some exceptions being athletes and select musicians. A recent decision stated that yes, K-pop idols would still have to serve and that includes the chart-topping boy band, BTS.
There are seven members in this group, with the oldest, Jin, being born in 1992, he would've had to enlist by the end of 2020. With Jin's birthday only a few months away, some fans wondered whether or not the singer would take a step back from BTS to serve.
A recent update from the group's management company, Big Hit Entertainment updated ARMYs, saying that Jin's military conscription has been pushed back until the end of 2021.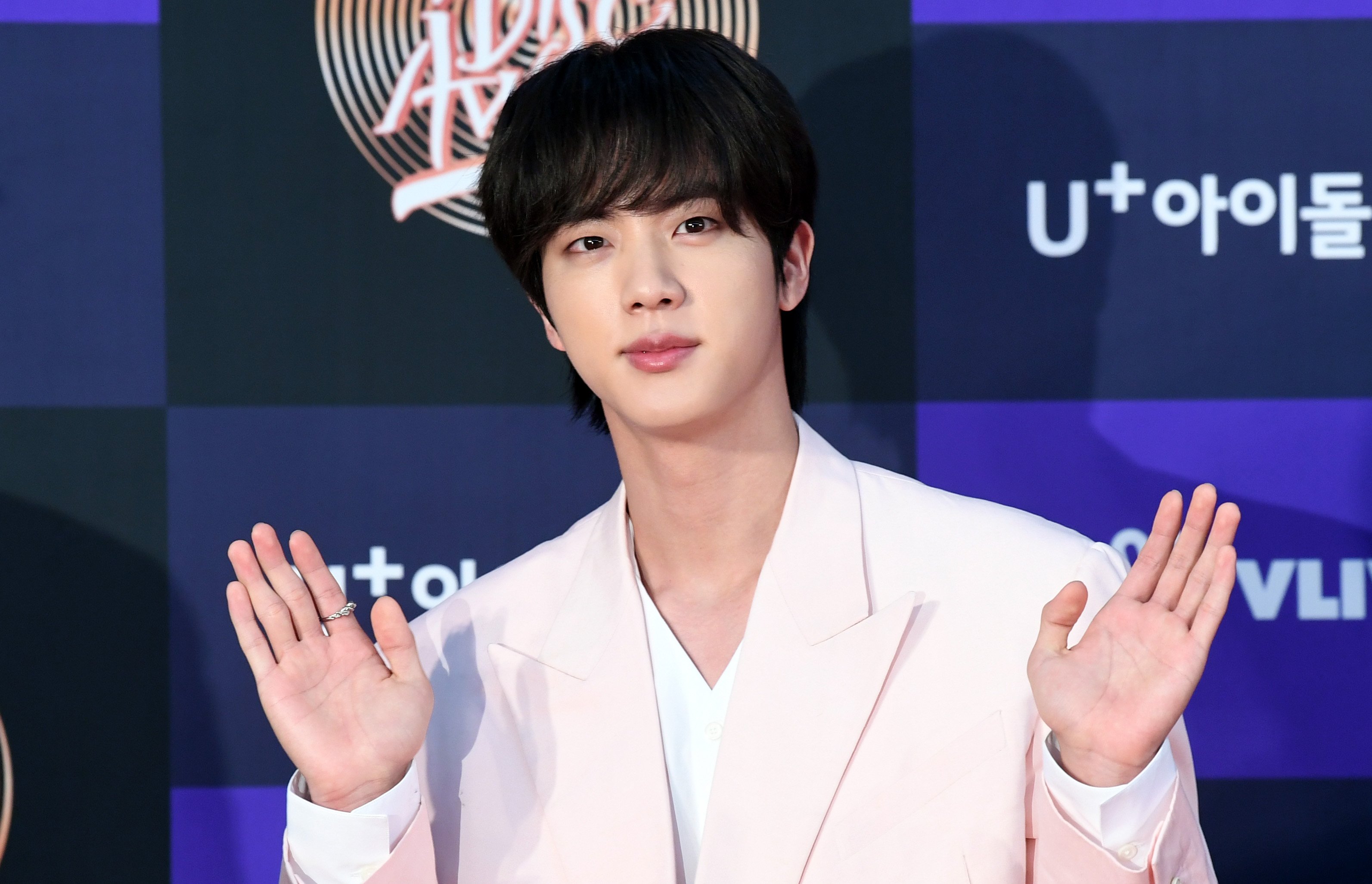 Big Hit Entertainment shared a statement, saying that Jin's conscription has been postponed until 2021
After much anticipation and speculation, Big Hit Entertainment updated fans on Kim Seokjin's military service. Instead of enlisting during 2020, he will now enlist in 2021.
"BTS consists of members born between 1992 and 1997 who are required to enlist as active-duty soldiers. It has been assessed that it will be possible for the oldest member Kim Seok Jin to delay his enlistment until the end of 2021, based on the military service law," the company said, according to a translation by Soompi.
Some fans think this change might've been prompted by the success of BTS' song "Dynamite." Within a few weeks of its release, this single became the only song by a K-pop group to reach No. 1 on the Billboard Hot 100. Additionally, BTS might be involved with the 2021 Grammy Awards, which take place during January.
All seven members of this K-pop group are expected to serve in the military
Despite their global recognition, each of the performers in BTS are expected to serve in the South Korean military at some point. Some of them even commented on the conscription, stating it's normal in Korea to expect to serve.
"The company believes military service is a duty, and we will try to show the fans the best of BTS until, and after, the members have fulfilled their service duties," Big Hit's CEO, Bang Si-Hyuk, said during an interview with The Hollywood Reporter.
More information regarding Jin's military service will, presumably, be announced in the coming months. Music by BTS, including their recently released single, "Dynamite," is available on Spotify, Apple Music, and most major streaming platforms.