Jin Thinks an Aspect of Being in BTS is 'a Burden'
While the members of BTS take a well-deserved vacation, GQ Magazine published exclusive interviews with Jin, Suga, J-Hope, RM, Jimin, V, and Jungkook. In his interview with GQ Magazine, Jin shared that part of being in BTS feels like "a burden."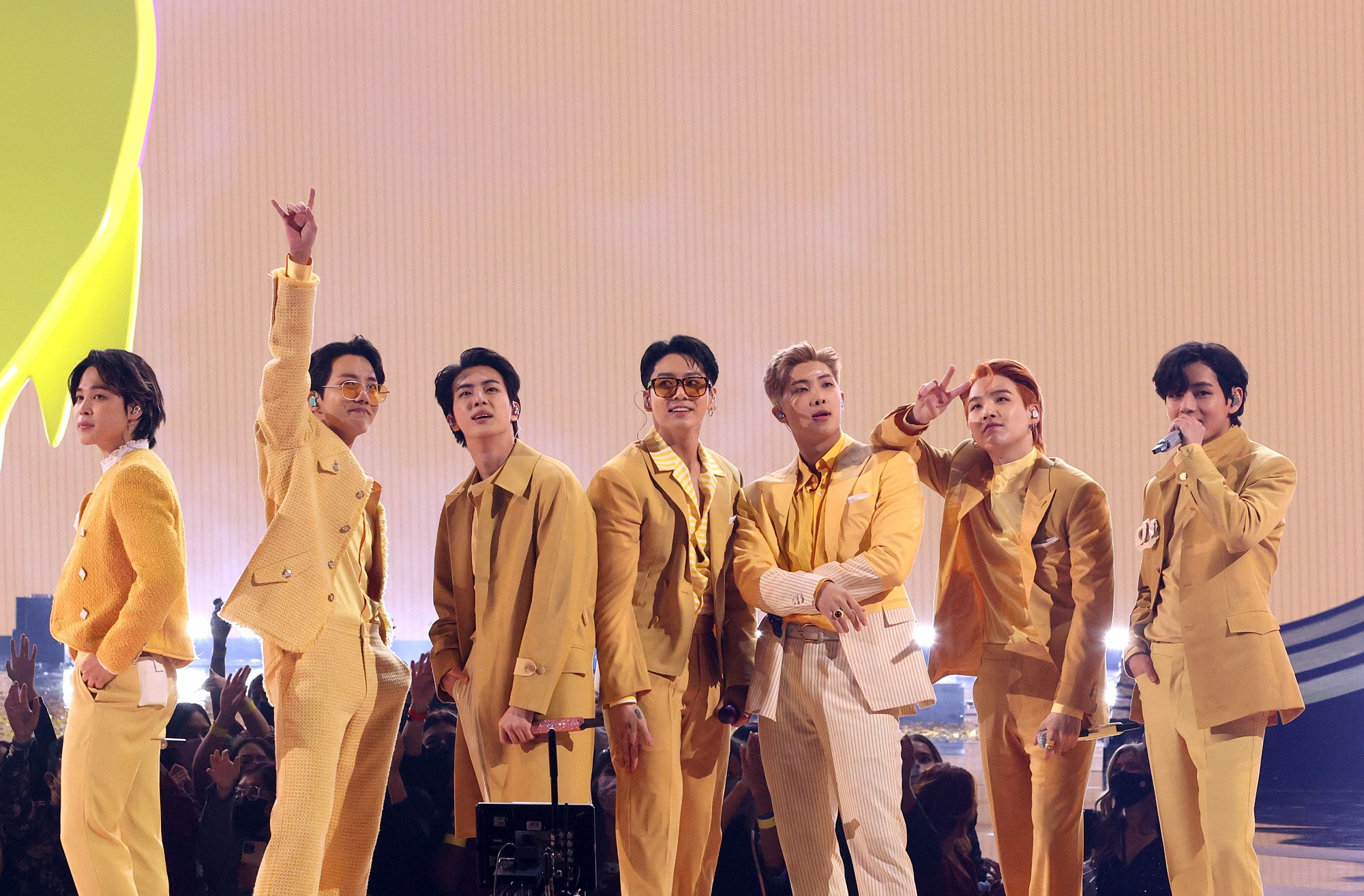 Jin thinks one part of being in BTS is 'a burden'
Over the years, BTS have become pop culture icons. The band sells out stadiums, wins awards around the world, and tops music charts. While speaking with GQ Magazine, Jin shared that the expectation to constantly put out something new and trendsetting is sometimes difficult to manage.
In the interview with GQ Magazine, Jin said this aspect of being in the spotlight is "a burden" for the group.
"Yes, it is a burden. After all, we can't do the same thing every time. We often talk amongst ourselves, saying, 'I have no idea what to write about these days,' 'Our experiences are limited and what we do is pretty much the same, so what can we write about?' or 'I wonder if what I experienced is actually right.' When I talk to the other members, I realise we're all shouldering a level of burden," Jin told the magazine.
RELATED: BTS: Jimin Wants to Attend the 2022 Grammy Awards in Person — 'We Want to Be There'
The BTS singer thinks rest is important
In BTS, Jin is known for his singing talent. The BTS singer also tries to make it clear that taking time for oneself is the best thing one can do.
When BTS' plans changed in 2020 due to the ongoing coronavirus (COVID-19) pandemic, Jin admitted that while he enjoys taking breaks in between working, he does not want to "spend that much time resting."
Speaking with GQ Magazine, he said:
"Just thinking about it makes me happy. [laughs] But I don't think I'd spend that much time resting. We endured two months of forced rest due to the pandemic. Initially we all rejoiced at the prospect of unexpected rest, yet that feeling lasted exactly two weeks. We were all struggling after just a month of rest. We felt anxious and wondered if it was okay to keep resting like that. So if I had to rest for a month, I'd probably work on my music here and there. Maybe I'd do some farming or find something else to do to pass the time."
RELATED: Why BTS Will Never Attend an After-Party Following an Award Show in the US
Jin wants to retire on a farm
Continuing his idea of resting, Jin shared that he already knows exactly how he wants to retire. It turns out the BTS singer wants to live on a farm when he's older.
"I've been thinking about this a lot lately, but when I retire far, far in the future, I think it would be nice to live in a quiet country village. I'd have a BBQ on the rooftop to host gatherings now and then, as well as a tent in the garden. I've been wondering what that would be like," he told GQ Magazine.