Jinger Duggar: 6 Things We Learned About the 'Counting On' Star From Her New Book
Jinger Duggar grew up on TV, first on her family's TLC reality series 19 Kids and Counting, and later on its spinoff, Counting On. So, it might seem that there's not a lot we don't know about this 27-year-old mother of two. But even devoted followers of the Duggar family might learn a thing or two about Jinger from her recent book The Hope We Hold (co-authored with her husband Jeremy Vuolo). Here are a few facts about herself Jinger shared with readers. 
Jinger Duggar had never seen a TV show before her family's first Discovery Health special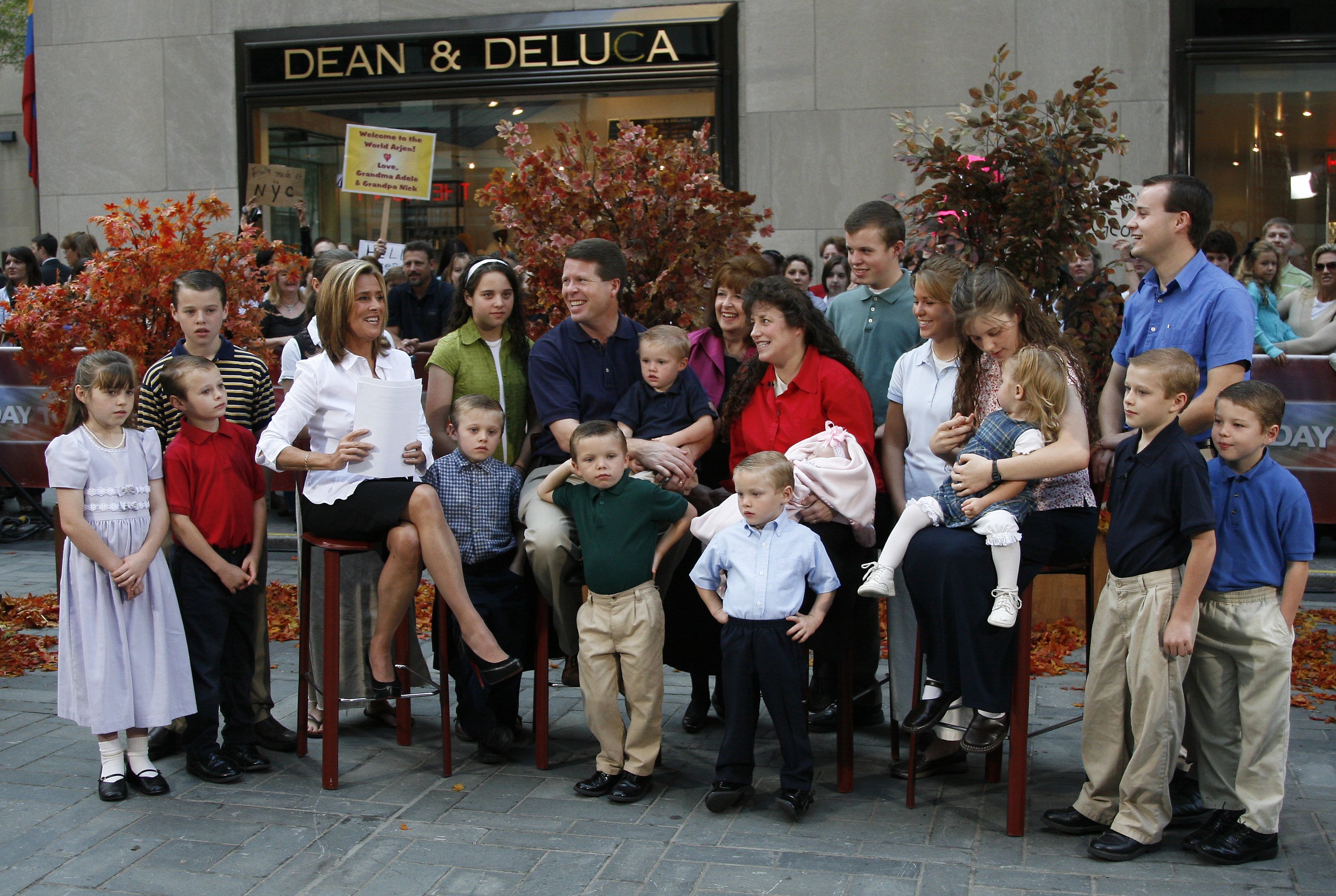 It's no secret the Duggar kids didn't really watch TV when they were growing up. Their conservative parents deemed some older series, like I Love Lucy and The Andy Griffith Show, acceptable. But most television shows were off-limits. Jinger makes clear exactly how little she knew about TV when she recalls her parents' letting the kids know about the plans for their first television appearance — a special for Discovery Health. Ten-year-old Jinger could "barely comprehend" what was happening. 
"I had never seen a TV show beyond animated Bible stories and Lowe's home improvement videos," she says. The family kept their TV in a closet, and it came out only "for special occasions, like a major news event."
She played up her facial expressions on '19 Kids and Counting' 
Jinger might not have known a lot about TV, but by the time 17 Kids and Counting premiered, she was learning how to present herself to audiences. At first, she had a tendency to "roll my eyes or make a face when the cameras were around," she recalls. But she quickly learned to control those impulses, indulging in them only when she wanted to generate a laugh. 
"Once I knew people thought it was funny, I definitely played up my facial expression on occasion," she writes. 
She's a night owl 
Managing a house full of more than a dozen kids was quite the task for Jinger's mother Michelle Duggar. Yet the mom of 19 kept things running "like a well-oiled machine," Jinger recalls. But that schedule didn't necessarily involve getting up early. As Jinger explains, "each day tended to start on the later side — my parents were night owls, and the rest of us followed suit." 
"I came from a long line of night owls who loved to stay up late and sleep in," she writes later. 
Some of her friends warned her about dating Jeremy Vuolo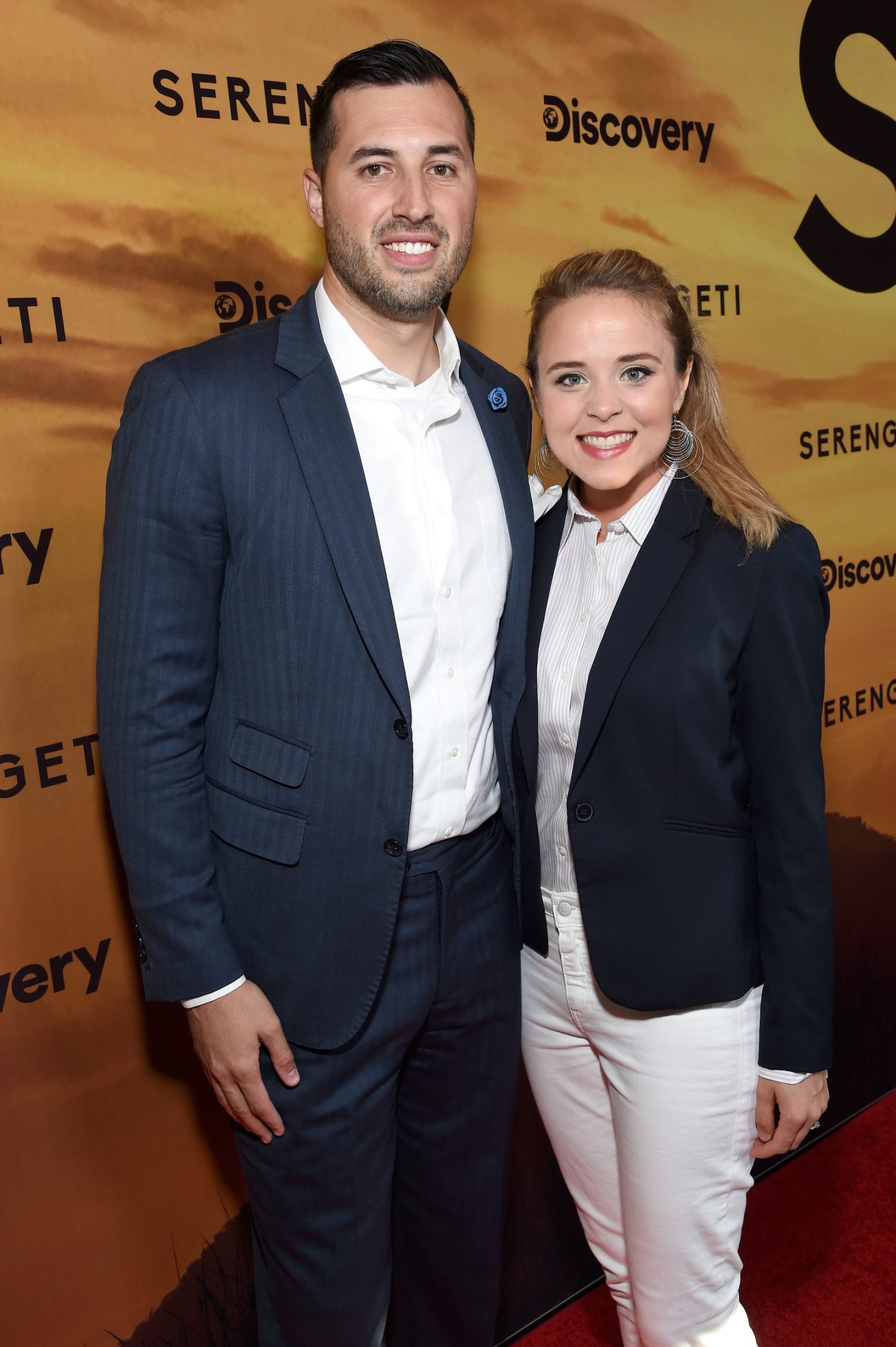 Jinger led a sheltered life before she got married, but that wasn't the case for her husband. Jeremy had played professional soccer in Europe and New York. He'd even been arrested after getting into a fight in college. Not surprisingly, some people in Jinger's life were a little worried when it seemed the two were going to start dating. 
"Some friends pulled me aside to share their concerns about the wild life they were convinced Jermey must have lived as a single man and professional soccer player," she recalls. While Jinger says she knew people were well-intentioned with their warnings, she found the negativity "emotionally draining." For a time, it even made her hesitant to pursue the relationship, though she eventually overcame her concerns. 
She hung out with Kirk Cameron on her honeymoon 
After Jinger and Jeremy married in 2016, they jetted off to Australia for their honeymoon. After spending time in Sydney, the plan was to travel to New Zealand. But an earthquake in Christchurch forced a change of plans. They ended spending the last few days of their vacation in Los Angeles. There, the pair ended up hanging out with a well-known star of the '80s sitcom Growing Pains.
"We went to breakfast with Kirk Cameron and his kids before joining them on a visit to Six Flags Magic Mountain," Jinger recalls. 
Jinger and Jeremy gave a name to the baby she miscarried 
In June 2020, Jinger and Jeremy announced they were expecting their second child. The happy news came a little more than six months after the couple suffered the loss of another pregnancy in late 2019. The pair discuss Jinger's miscarriage in their book, which she says caused her "a grief deeper than I'd ever experienced." They also reveal their baby's name. The book is dedicated to their two daughters, Felicity Nicole and Evangeline Jo, as well as "Halleli Grace, our little one we will meet in heaven." 
Check out Showbiz Cheat Sheet on Facebook!