Jinger Duggar and Jeremy Vuolo Have Officially Moved to Los Angeles
Jinger Duggar and Jeremy Vuolo are officially Californians.
Jinger Duggar and Jeremy Vuolo are officially Californians. The Counting On couple have arrived in Los Angeles, where they will live while Jeremy completes his graduate degree at the Master's Seminary. Both Jinger and Jeremy shared photos and videos on Instagram announcing that the big move had taken place.

"Summer in Cali"

On June 23, Jinger posted a photo of daughter Felicity posed among a bunch of fallen jacaranda petals. The caption read "Summer in Cali," indicating that the couple had made the move to their new home state.

The couple revealed back in March that they would be leaving Laredo, Texas, where Jeremy was working as a pastor, to move to California. They haven't shared any images of their new home yet, but Jeremy's school is located in Sun Valley, a neighborhood in the San Fernando Valley about 20 miles north of downtown Los Angeles, so it seems likely they'll live somewhere in that area if possible.

The move will be featured on Counting On 

While the Vuolos haven't revealed many details about their move, we do know that the Counting On film crew documented it. Jeremy shared a photo of the crew enjoying a break at a restaurant as they made their way west. And he made sure to remind people to tune in to TLC this fall to see it all play out on TV. 

"We've begun our adventure west, to our new home in Los Angeles!," he wrote. "Along for the ride is the "Counting On" film crew (pictured), so make sure you tune in to @tlc this fall to join the journey!"

Jeremy also shared a video of Felicity getting a ride on a wheeled suitcase, noting that "Every time we had to load or unload our luggage this week on the road trip to L.A., Lissy wanted to take a little trip of her own!" The film crew can also be seen in the background of that video. 

Some fans urged the couple not to relocate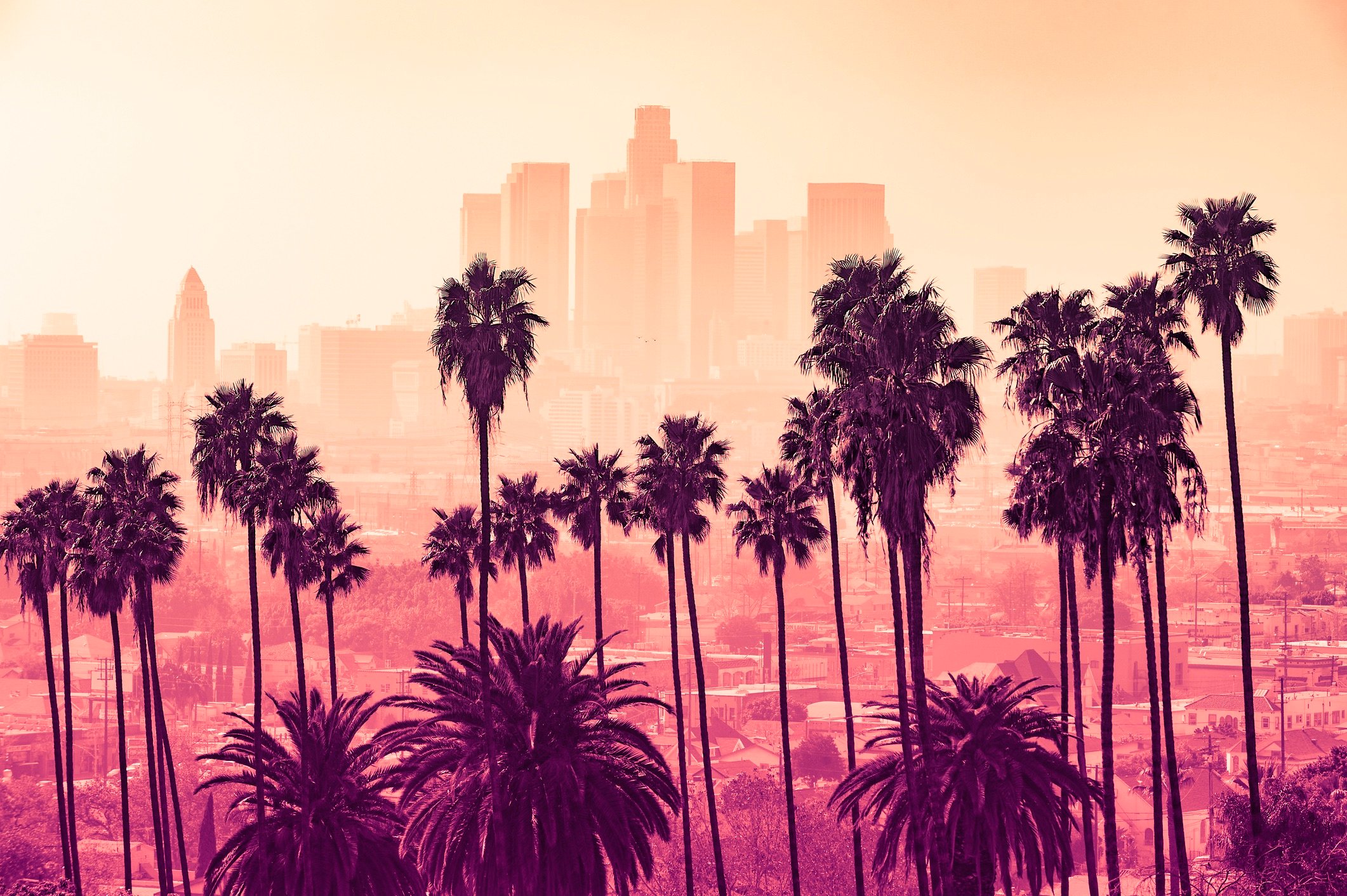 Jinger and Jeremy seem excited about the new chapter in their lives, but some Counting On fans took to social media to urge the young couple to rethink their decision to relocate. 

"No place to raise a family! Hopefully it's not a permanent move!" wrote one concerned commenter. Another thought that L.A. was too dangerous, writing: "Los Angeles? Why are you guys there? Isn't that where the street are filled with homeless people and drug needles are on the streets." Another described the state as "full of illegal immigrants [and] morally corrupt liberals." Warnings about the high cost of living and terrible traffic also abounded. 

Of course, others felt the Vuolos would do just fine. They praised the range of fun activities, including the beach, mountains, desert, and Disneyland. And one of their fellow TLC stars welcomed them with open arms. 

"Haha this is great!!" wrote Tori Roloff of Little People Big World. "Can't wait to have y'all on the west coast!" 
Read more: 'Counting On': A Fan Confirms That Jinger Was Definitely Not Jeremy's First Kiss
Check out Showbiz Cheat Sheet on Facebook!