Jinger Duggar Opens Up About Fame, Says Sometimes She Doesn't 'Want to Be in the Public Eye'
In a recent podcast interview, Jinger Duggar of '19 Kids and Counting' and 'Counting On' opened up about the challenges of fame, dealing with paparazzi, and receiving negative comments about her children. She said sometimes she wishes she was no longer in the public eye.
Jinger Duggar grew up on television, but she sometimes wishes she could turn the cameras off. The Counting On star recently opened up about the challenges of life in the spotlight, including dealing with the paparazzi and negative comments about her family. 
Jinger Duggar wasn't prepared to deal with the paparazzi when she moved to Los Angeles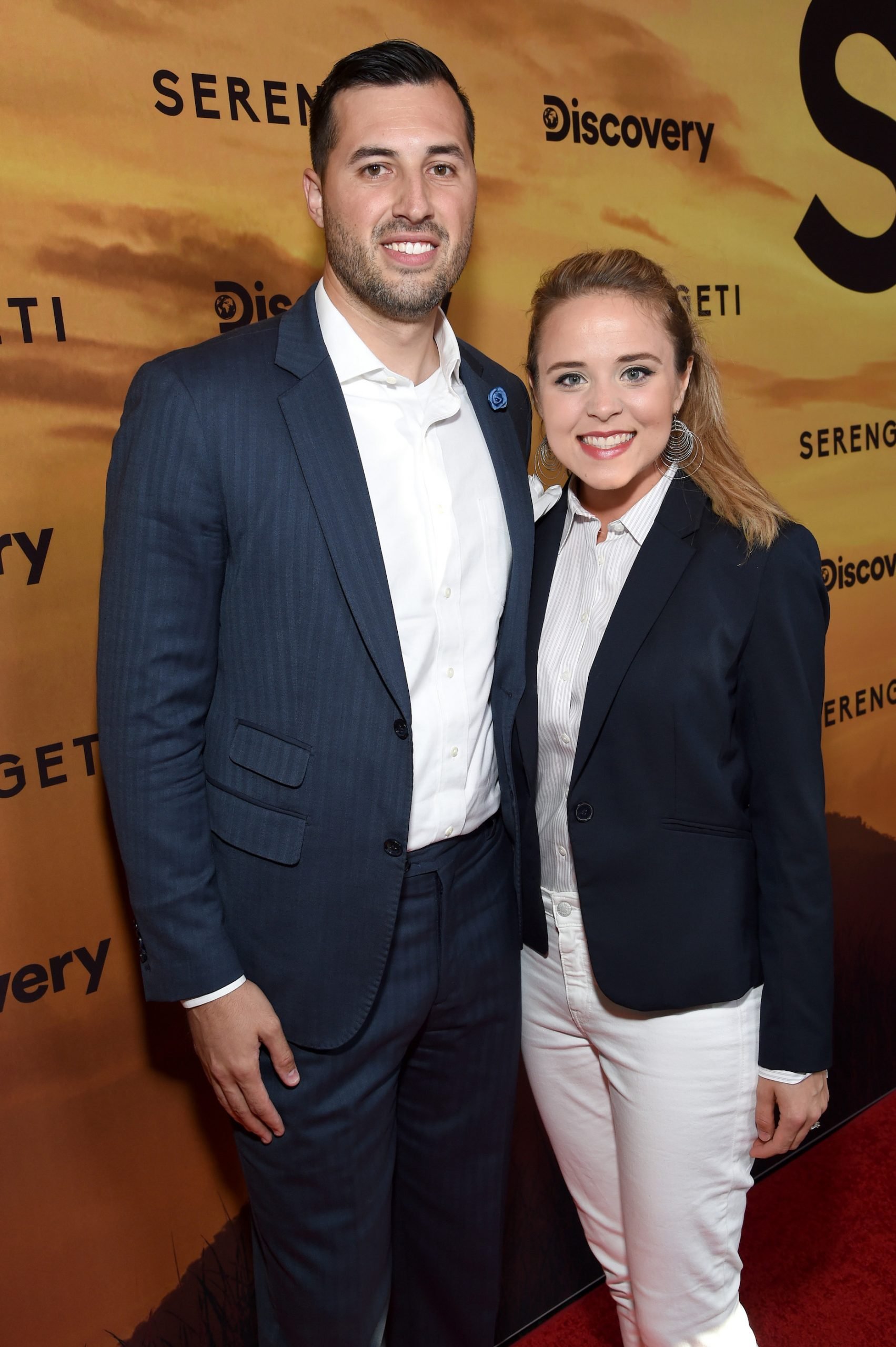 As a child, Jinger got used to being recognized in public. She and her family appeared on the TLC series 19 Kids and Counting and, later, Counting On. In their home state of Arkansas, it wasn't unusual for complete strangers to approach them on the street or in a store and strike up long conversations, she recalled during an appearance on Jeremy Fall's Dinner Party with Jeremy Fall podcast. 
But that experience didn't prepare Jinger for what life would be like when she and her husband Jeremy Vuolo moved to Los Angeles in 2019. 
"We've had to deal with paparazzi … it really caught me off guard," she said. While she shared that she was rarely approached by strangers while out and about in LA, she did have to get used to people taking her photograph. It wasn't always a comfortable experience.
"In the moment, you feel your privacy is invaded … you're following me and my kids," she said. "I don't want my kids to be having their picture taken when I don't know. You're invading our privacy." 
But the paparazzi feel entitled to snap pictures, Jinger said. One told her: "'You put your kids on TV. It's my right,'" she recalled. 
The 'Counting On' star sometimes wishes she could take a step back from fame
For Jinger, the pressure of being in the public eye and hearing "painful" comments about her family is a lot to deal with. She said she sometimes wishes she could live a life out of the spotlight. 
"I've told Jer a couple times, 'I just don't want to be in the public eye! I just don't want to be there, I just don't want to be here, I don't want my kids to have people looking in on their lives and picking it apart,'" she said.  
This isn't the first time Jinger has expressed interest in walking away from fame. Before they got married, Jinger and Jeremy weren't sure that they would even continue appearing on her family's now-canceled reality show. However, they eventually concluded that by continuing to do the show they could share their faith with people.  
Dealing with 'really mean' comments about her children is tough 
One of the most difficult things for Jinger is coping with people's negative comments about her two daughters, Felicity, 2, and Evangeline Jo, 7 months. 
"Or if I post a photo on Instagram. Immediately you'll have people say, 'Oh what a cute family photo,'" she explained. "And then you'll have those who say really mean things. Even about your kids. And it's like, she's 2." 
While Jinger said she sometimes wishes she was not as well-known as she is, she realizes that she'll always have a degree of notoriety. 
"There are days where I just wish you could say, 'Oh, no one knows who I am, ever again,'" she said. "But that's never gonna be true for me."
Check out Showbiz Cheat Sheet on Facebook!