Jinger Duggar is Changing Her Hair Once Again After Bleaching it Blonde
Jinger Duggar got her start on TLC's Counting On, but she's since made a name for herself thanks to her Instagram presence and business ventures. And she's majorly changed up her look since she was living under Jim Bob and Michelle Duggar's roof. After bleaching her hair blonde, it looks like she's growing out the light locks in favor of something darker. Here's what we noticed.
Jinger Duggar bleached her hair blonde in February 2020
Jinger Duggar moved to Los Angeles with her husband, Jeremy Vuolo, and their daughter Felicity, so Jeremy could continue his ministry studies. So far, it looks like the young mom (now of two) is thriving. Not only has she drastically changed her wardrobe to be more modern and chic, but she's changed her hair.
The Duggar women are known for their signature long locks, and Jinger chose to snip hers to a little past shoulder length in February 2020. But the biggest change was with Jinger's hair color. She bleached her brunette hair and debuted it on Instagram.
"As Valentine's Day slowly approaches, I thought it would be nice to go for a new hairdo!" she captioned her Instagram post.
Fans seemed to love the change, too. "Love your hair, it looks beautiful," one fan commented on the post.
"This is the most gorgeous picture of you I've seen!!" yet another fan wrote.
Jinger Duggar showed off her brunette hair in February 2021
It looks like Jinger is changing her hair up once again. On Feb. 14, 2021, she posted a photo with her and her husband, Jeremy. The two are smiling side by side in a selfie, and it's clear Jinger is fully growing out her blonde hair.
"Yay brown hair coming back???!!!!!" one fan commented on the Instagram post.
It looks like Duggar critics on Reddit noticed Jinger's hair as well. And they like the brown hair better than the blonde, as they think it makes her look more youthful.
"It's the brown hair," one Reddit user wrote in response to Jinger looking younger. "She doesn't look so washed out."
Others suspect Jinger's far too busy with her newborn to be getting her hair done. "She's probably just too tired to get time to go to the salon to get her hair done," another added.
" … You shouldn't really be bleaching your hair when you're pregnant," yet another critic wrote. "That was probably the main reason."
Jeremy Vuolo supports Jinger Duggar changing her hair to whatever she wants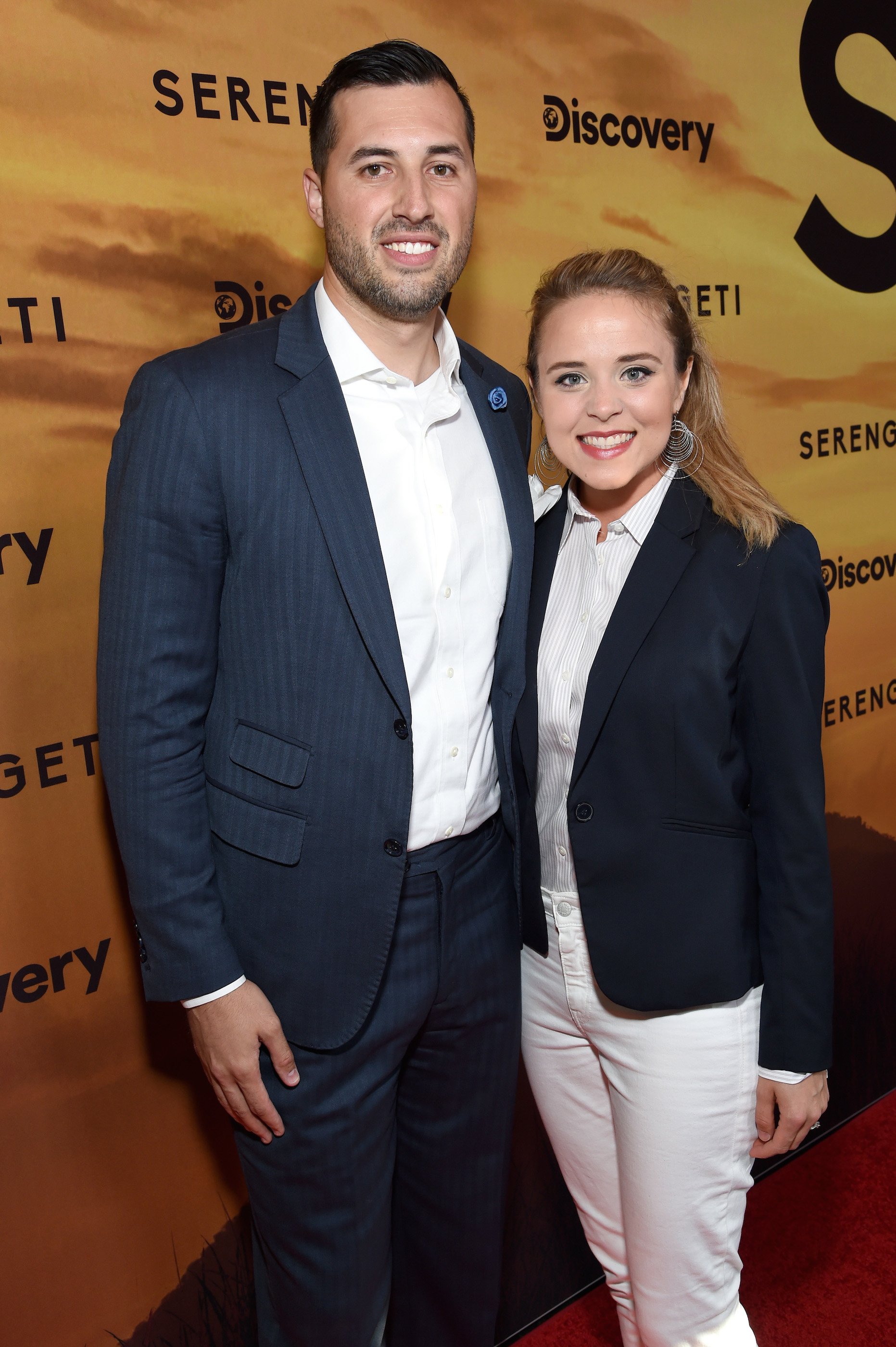 Fans and critics alike have shared theories suggesting Jeremy loves blonde hair — and perhaps this is why Jinger bleached her locks in the first place. We have no proof of this theory, though. And Jeremy's stated he loves Jinger's hair no matter what changes she makes to it.
"I don't remember whose idea it was but I love it brown or blonde or black or any color she wants it!!!" Jeremy once told a fan online.
Unfortunately, Reddit users think Jinger's style overhaul largely occurred because of Jeremy's preferences. "She's completely changed her style since she's been with him," one Reddit user wrote. "Does he expect us all to think that's a coincidence?"
Now that Jinger is back to having brunette hair, we're sure Jeremy adores her either way. And we'll be interested to see if the mom changes up her style once again.
Check out Showbiz Cheat Sheet on Facebook!