Jinger Duggar and Jeremy Vuolo Update 'Counting On' Fans on New Baby After Getting Slammed for Not Sharing More Photos
Jinger Duggar and Jeremy Vuolo are giving fans a peek at baby Evangeline Jo. The Counting On couple recently offered a glimpse at their life with baby No. 2 in a video released by TLC. The video update comes after many questions from fans about why Jinger and Jeremy haven't been posting more photos of their daughters to Instagram.   
Jeremy Vuolo and Jinger Duggar share update on baby Evangeline Jo
In the 1-minute video posted to TLC's website, Jinger, 27, and Jeremy, 33, open up about how they've been adjusting to life as a family of four. The pair welcomed their second child, a daughter named Evangeline Jo, on Nov. 22, 2020. They also have a 2-year-old daughter named Felicity. 
"It's been just over two months since we welcomed Evie Jo to the family," Jeremy says. "Having a newborn in the house has been an adjustment, but I think we're adjusting well. We all love her."
Jinger adds that 3-month-old Evie Jo is eating and sleeping well and that Felicity loves being a big sister. 
"I think the most exciting thing about this chapter of our lives has been seeing how Felicity has graduated to big sister," Jinger says. "It's been really sweet to see her interact with baby Jo."
'Counting On' fans want to see more pictures of Jinger Duggar's new baby 
Ever since Jinger Duggar gave birth to baby No. 2 last year, her social media followers have been clamoring for information about the little one. But Jinger and Jeremy haven't been too forthcoming with details. They've taken a break from recording their podcast, The Hope We Hold, and have shared very few pictures of Evie Jo and Felicity in recent months. 
That hasn't gone unnoticed by some of the couple's fans. When Jinger and Jeremy do post Instagram updates, they're often met with questions from curious followers who want to see more photos of their kids. 
"Why don't you show any pictures of your new baby?" one person asked after Jinger shared a photo of herself and Jeremy in a March 2020 Instagram post.
"Maybe if for some reason you won't post pictures of the girls could you at least tell us how and where they are and why you don't want anyone to see them," another wrote. 
However, several people pointed out that the reality TV stars are not under any obligation to share pictures of their children with the world.
"Wow everyone here is getting mad that she … isn't showing pictures of her kids? It's their life and they're not required to share anything they don't want to with us," one person wrote.
Jeremy says he and Jinger are enjoying more 'family time'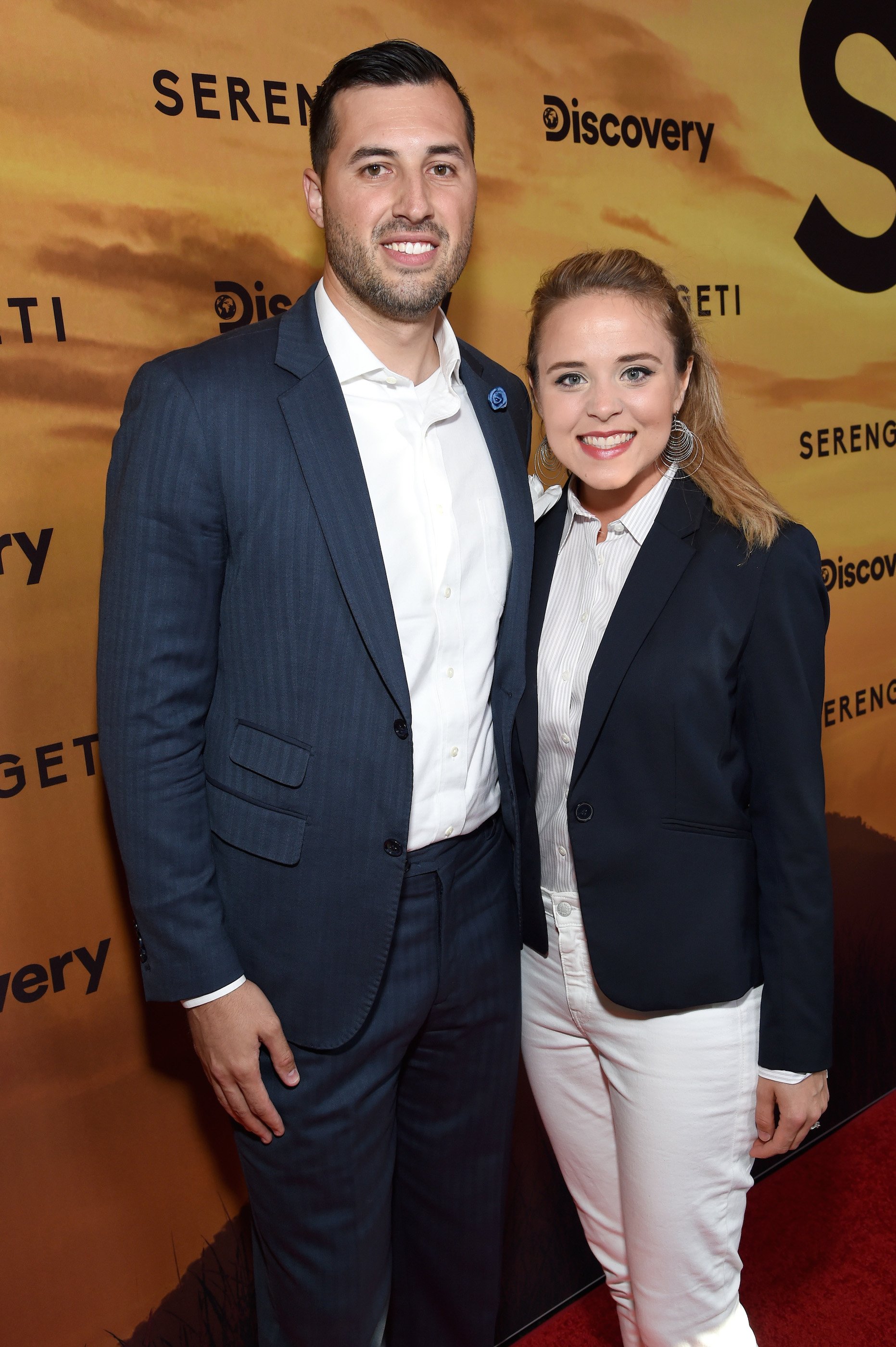 In their TLC video, Jinger and Jeremy didn't comment on why they seem to have pulled back on sharing pictures of their kids. But Jeremy did say that they were focused on spending time together as a family. 
"[This is] definitely a time of life that we'll look back on as the good old days," he said. "We just want to take it in and enjoy the family time."