Are Jinger Duggar and Jeremy Vuolo Distancing Themselves From Her Family Following Her Brother's Arrest?
Jinger Duggar and Jeremy Vuolo's new book, The Hope We Hold, was released just days after her brother's arrest on child pornography charges. In multiple statements, the couple has expressed how disturbed they are by the charges and condemned child abuse. It's not the first time they have distanced themselves from her family.
The latest disturbing incident involving the Duggar family isn't stopping Jinger Duggar and her husband Jeremy Vuolo from promoting their new book. The Counting On couple has been talking up their new memoir, The Hope We Hold, even as her family deals with the fallout from her older brother Josh Duggar's arrest on child pornography charges. 
Jinger Duggar and Jeremy Vuolo's book was released just days after her brother's arrest 
Jinger and Jeremy's new book offers an inside look at their childhoods, their love story, and their faith. It hit bookstore shelves on May 4. Just a few days earlier, on April 30, Jinger's brother Josh pleaded not guilty to downloading material depicting the sexual abuse of children. Some material depicted children under the age of 12. 
The charges are only the most recent disturbing allegations against Josh, 33. In 2015, In Touch Weekly reported he had been investigated for molesting five girls, including several of his sisters, when he was a teenager. No charges were filed in that case. However, TLC did cancel the Duggar family's original reality show, 19 Kids and Counting. He also lost his job at the Family Research Council, a conservative lobbying group. 
A few months later, Josh was in the news again when it was revealed he had an account on the cheating website Ashley Madison. In a statement, he admitted to having a pornography addiction and being unfaithful to his wife. 
The 'Counting On' stars were 'disturbed' by the charges against Josh Duggar
Jinger and Jeremy were among the first members of her extended family to comment publicly following her brother's arrest. In a statement shared on both their Instagram accounts, they said they were "disturbed" by the charges against Josh. The case "must go through the legal system," they said. However, want to make it clear that they "absolutely condemn any form of child abuse and fully support the authorities and judicial process." 
In a recent interview with Today, Jeremy elaborated on his and Jinger's reaction to the allegations against Josh. 
"Nothing can prepare someone to receive news like that," the former pro soccer player said. "Like everyone else, we are absolutely horrified, and want to see justice carried out. And we just want to say that we are grateful for the authorities who work tirelessly to end child abuse here and around the world. We're praying for all of the victims in this situation — really, we're praying for everyone who is involved."
Jinger and Jeremy are living their own life in Los Angeles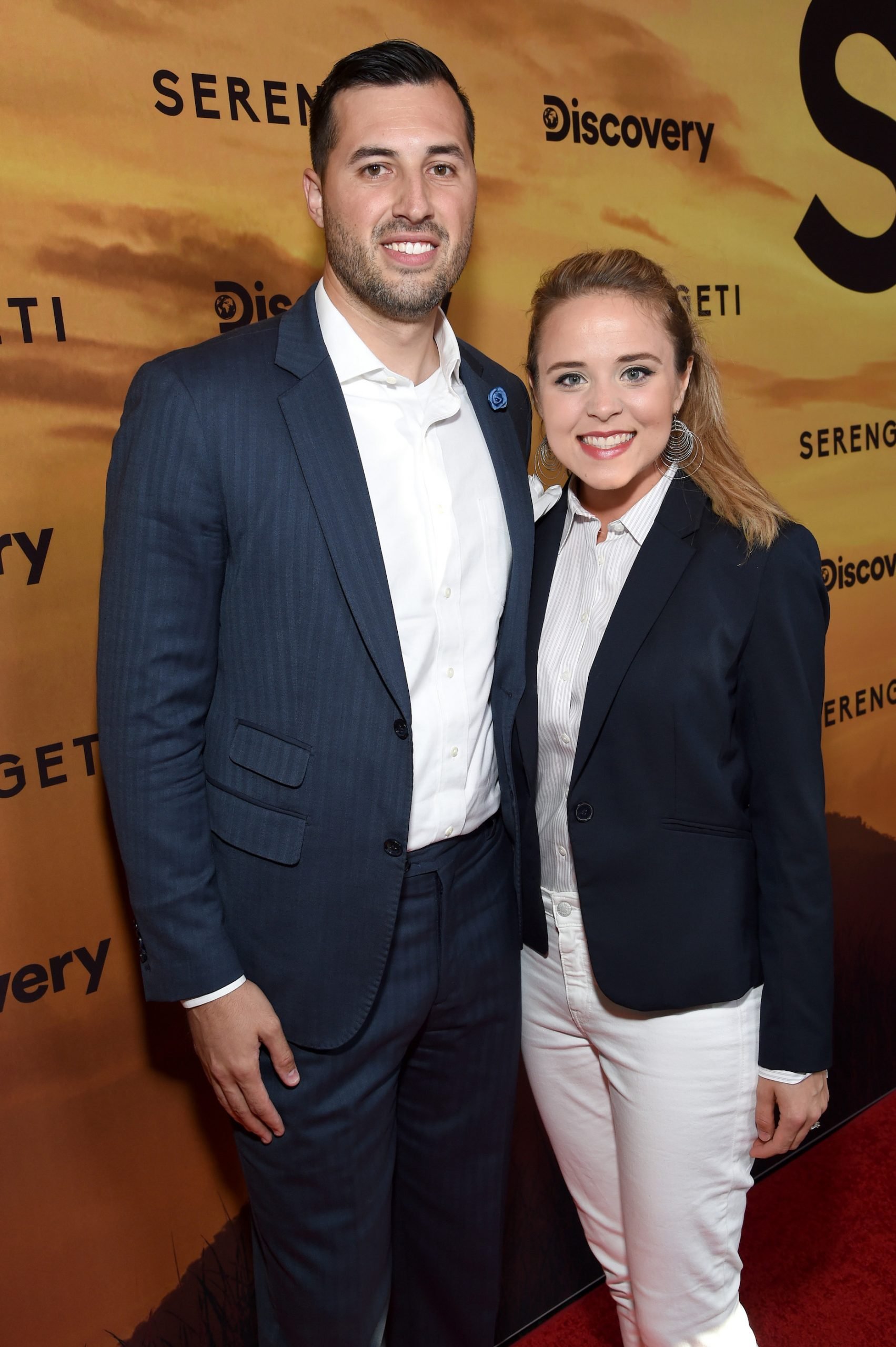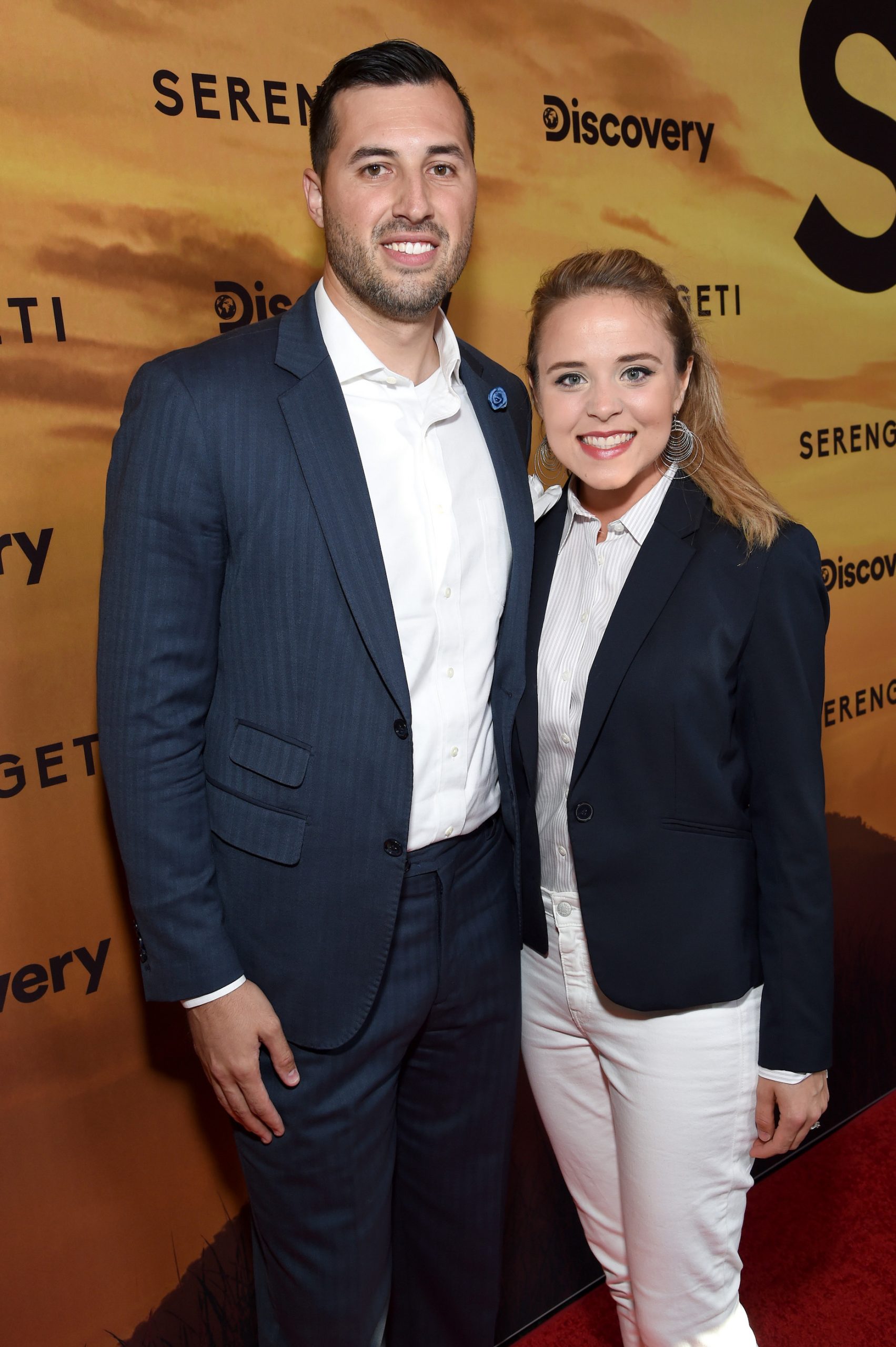 Many of Jinger's 18 siblings either still live with their parents, Jim Bob and Michelle Duggar, or close to their home in Arkansas. But Jinger and her husband live 1,500 miles away in Los Angeles. 
The distance doesn't necessarily mean Jinger isn't close to her family. She attended her brother James' wedding to Claire Spivey earlier this year. Members of her family also visited her in California when she gave birth to her second child in November 2020. 
However, Jinger seems increasingly comfortable living her life in a way that doesn't completely align with her parents' beliefs, from wearing pants to her relationship with a man with different theological views than her father. (In their book, Jeremy says his religious views were initially a "deal-breaker" for Jim Bob.) Jinger also recently told Us Weekly she has "a great relationship" with her sister Jill Duggar and brother-in-law Derick Dillard. Jill and Derick have had a strained relationship with some members of the Duggar family in recent years. 
Now, it seems Jinger is comfortable speaking out more freely against her brother. Her and Jeremy's statements following Josh's arrest contained stronger language than those of her parents some of her siblings. They used words like "disturbed" and "horrified," rather than "saddened," expressed support for the investigation, and explicity condemned child abuse.  A source told People the couple focus is on their life in California and their own family as the situation with Josh unfolds in Arkansas.
How to get help: If you or someone you know has been sexually abused, text HOME to the Crisis Text Line at 741741 for free and confidential support.
Check out Showbiz Cheat Sheet on Facebook!