Jinger Duggar and Jeremy Vuolo Find a New Hobby in the Wake of 'Counting On' Cancelation
Jinger Duggar and Jeremy Vuolo were two of the first Duggar family members to speak out about (and in support of) the cancelation of their longtime reality show, Counting On. The couple has been living in California since 2019, and cameras have followed their journey as they wed, moved around the country, and started a family.
Now, the couple seem to have found a new hobby — something to take up their time since the cameras are no more.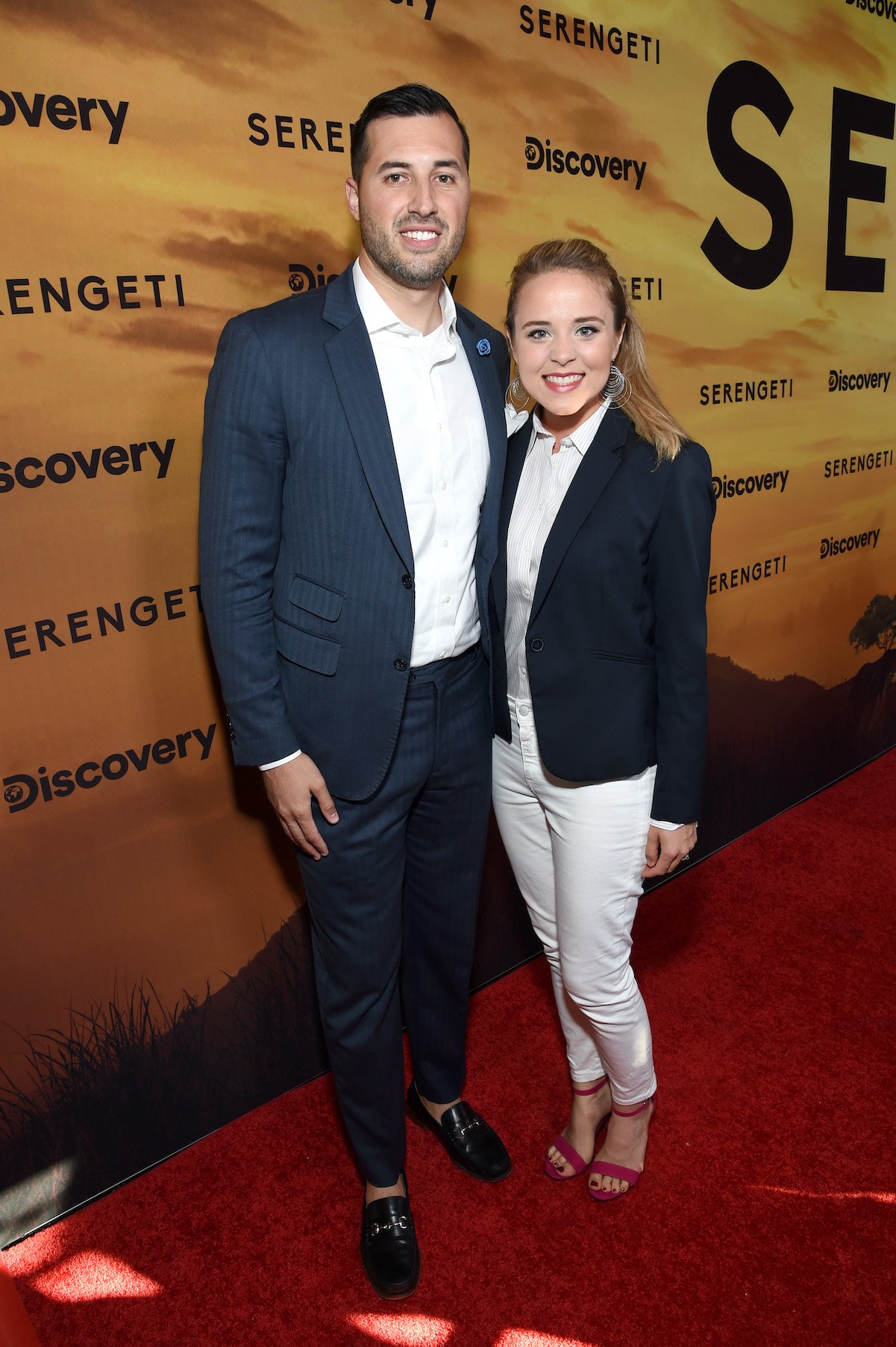 Fans loved Jinger Duggar and Jeremy Vuolo's 'Counting On' storyline
From the time Counting On first premiered back in 2016, the show took more of a focus on Michelle and Jim Bob's other kids after Josh Duggar's abuse admissions caused 19 Kids and Counting to be canceled. Not long into the show, Jinger Duggar began developing a romantic interest in Jeremy Vuolo — a soccer player turned pastor who was friends with Jessa Duggar and Ben Seewald.
Fans quickly grew to love Jinger and Jeremy as a couple. They dated for several months before Jeremy proposed during a trip to New York City, and the couple wed in Arkansas. But from there, they moved to Laredo, Texas, where Jeremy lived, and Jinger came out of her shell. She started wearing pants, listening to more mainstream music, and even dyed her hair blonde. Fans loved the couple's story.
Jinger Duggar and Jeremy Vuolo have taken up sports in the wake of the 'Counting On' cancelation
Now, the two have been living in Los Angeles since 2019. They've since welcomed their second daughter, Evangeline Jo (they had Felicity in Texas back in 2018). People have grown fond of the couple's love story and their ability to separate themselves from the rest of the family.
In the wake of Counting On's cancelation, Jinger and Jeremy released a statement saying they "wholeheartedly agree" with TLC's decision; the couple also released a statement back in April about the charges against Josh.
Now, the two are finding a new hobby to occupy their time, since the cameras won't be present: pickleball. Jeremy has posted several photos of their new favorite sport, revealing that the two are "into pickleball now and ready to tackle the world."
Fans love the bond the couple share over the sport, though some were unaware of what pickleball was. (For those wondering, it's similar to both tennis and ping pong — somewhat of a hybrid of the two).
Fans want Jinger Duggar and Jeremy Vuolo to have their own show
Now that Counting On is no more, some have wondered if any of the Duggars will have a spinoff show. Fans have suggested Jana Duggar have her own home improvement show, and that Jill and Derick have their own show. But many would also love to see Jinger and Jeremy with a reality show.
Fans have said in the past that Jinger and Jeremy should have their own show, since they seem to have more exciting lives than some of the other Duggars. However, the likelihood of that remains to be seen, as the two have stopped publicizing their daughters on social media for privacy reasons.
RELATED: Duggar Family Critics Think Some Duggars are Thrilled the Show Is Ending — and That Others are 'Seething'