Jinger Duggar and Jeremy Vuolo Thought They Would Quit 'Counting On' After Getting Married
Jinger Duggar grew up on TV, but her husband Jeremy Vuolo didn't have the same experience. In a recent interview with Us Weekly, he revealed that he thought he and Jinger would quit Counting On after they got married. However, they ultimately decided to continue with the show.
Jinger Duggar and Jeremy Vuolo have spent years sharing their lives with Counting On viewers. But the couple almost quit the show when they got married. In a recent interview, Jeremy opened up about how unprepared he was for life as a reality TV star. He also talked about why he and Jinger considered not continuing with her family's show. 
Jinger Duggar grew up on TV
Jinger, 27, grew up in the public eye. Her family first appeared on TV in the 2004 special 14 Children and Pregnant Again. After several more specials, the Duggars eventually landed their own TLC series, 17 Kids and Counting, which premiered in 2008. In 2015, after the scandal involving Jinger's older brother Josh Duggar, the older Duggar daughters began appearing in the spinoff series Counting On. 
Jinger and Jeremy's courtship played out on Counting On. Jeremy already had some experience with the spotlight as a professional soccer player for the New York Red Bulls. But reality TV was an entirely different experience. 
"I was not prepared for that," the 33-year-old said in a new interview with Us Weekly ahead of the May 4 release of the couple's new book, The Hope We Hold. 
Jinger Duggar and Jeremy Vuolo didn't know if they wanted to continue with the show 
The early stages of Jinger and Jeremy's relationship was featured on her family's show. However, he assumed that if they did get married, she'd put that behind her. 
"Honestly, Jinger and I didn't really think we were going to participate much in the show," the seminary student said. "I knew that was part of her world for a while, but I just sort of saw it as a thing where [if we got married] that would be that and we would kind of move on with our lives."
Things didn't quite work out as Jeremy and Jinger expected, however. 
Why Jinger and Jeremy didn't quit 'Counting On'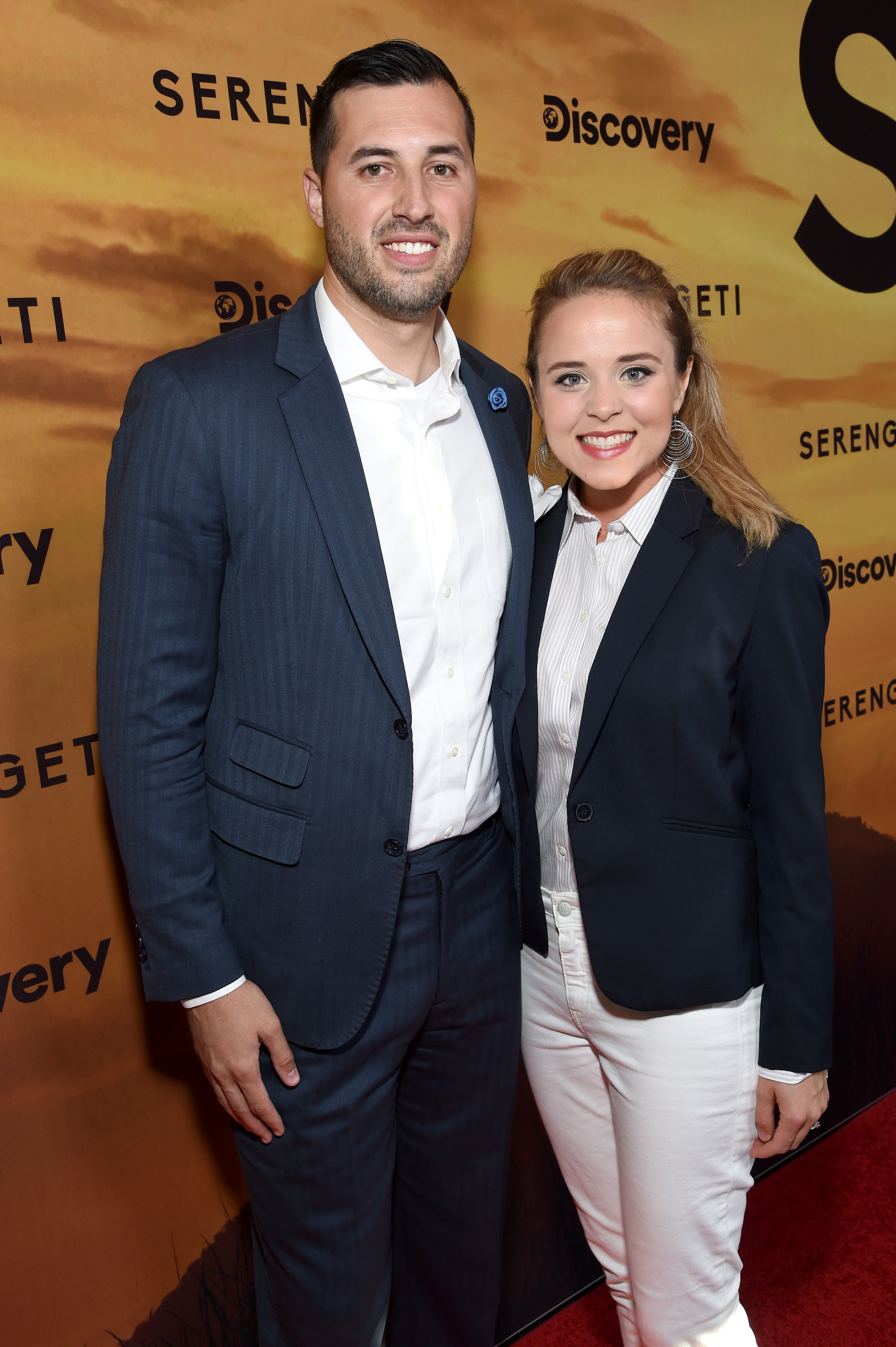 Jeremy and Jinger didn't get too specific about how they came to the decision to stick with the show (though he did hint that's something they discuss in their book). But Jeremy did say that after some reflection, they realized Counting On offered a different way for them to engage in their ministry work. 
Jeremy says the couple asked themselves: "If we're going to be involved in the show, what does that participation look like?"
"The same reason we were motivated to continue with the show was the same motivation for writing the book," he went on to say. "We just want to be good stewards of [the] opportunity that God gives us to share hope." 
Check out Showbiz Cheat Sheet on Facebook!