Jinger Duggar Opens Up About 'Painful' 2015 Josh Duggar Scandal In New Book
Jinger Duggar and her husband Jeremy Vuolo open up about their life and relationship. In their new book, The Hope We Hold, the pair discuss everything from their courtship to Jeremy's pro soccer career to Jinger's struggles with body image. Jinger, 27, also reveals how she felt when the public learned her older brother Josh Duggar had been accused of molesting several girls when he was a teenager. 
'Counting On' star Jinger Duggar says the scandal involving her sibling left her 'shell-shocked'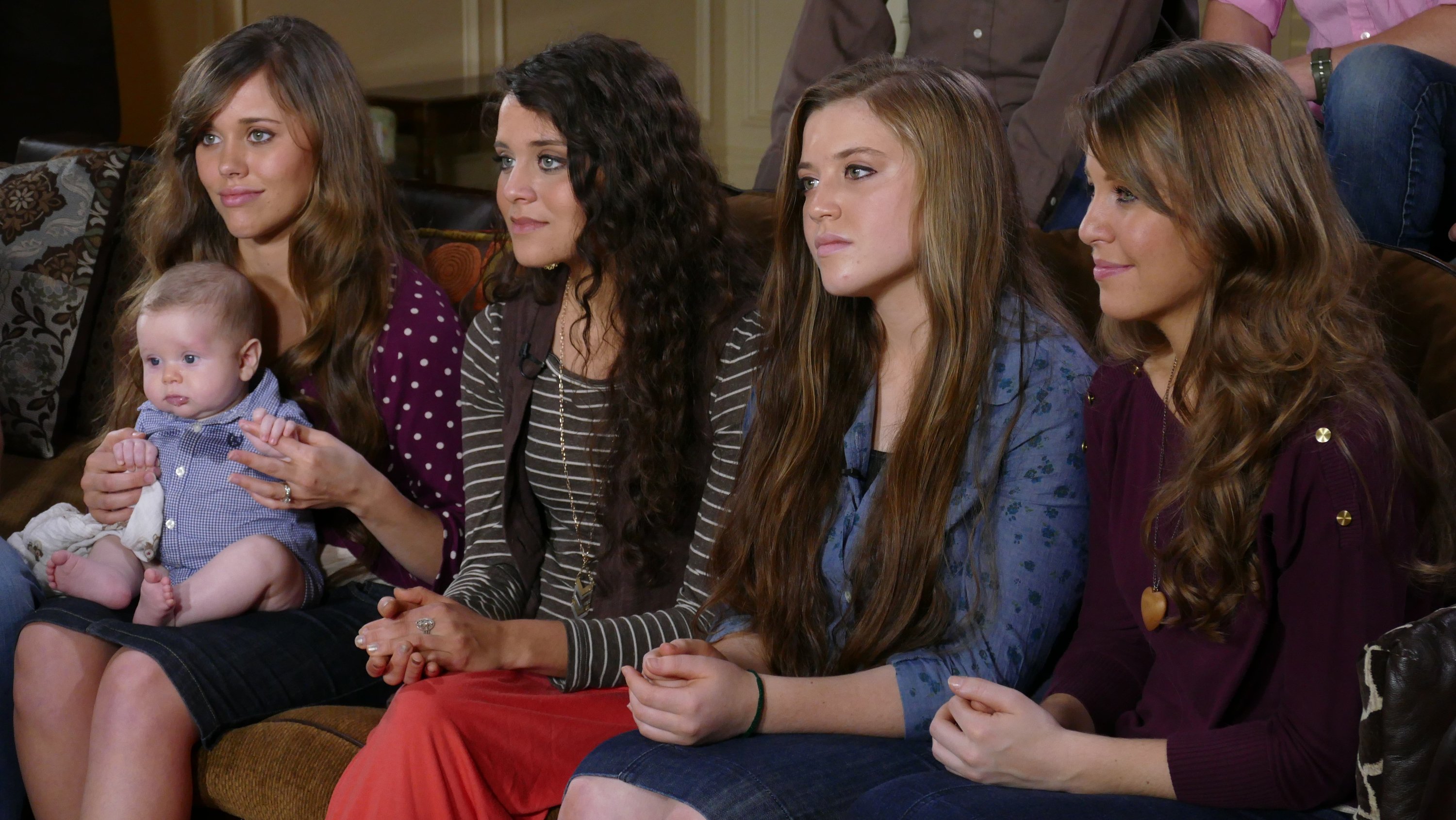 In 2015, Jinger, her parents Jim Bob and Michelle Duggar, and her 18 siblings were well-known for appearing on TLC's hit show 19 Kids and Counting. The reality series showcased the family's conservative Christian values, wholesome lifestyle, and frugal way of living. But then came a bombshell. 
In Touch Weekly obtained a police report indicating that police had investigated Jim Bob and Michelle's oldest son Josh Duggar in 2006 due to allegations he had molested multiple girls, including several of his siblings. Josh was not charged with a crime, though he apologized for his actions. The revelations led to the cancelation of the family's reality show. (They would soon return to TV in the spinoff Counting On, which did not feature Josh.) 
The news that her family's "worst trial" was "now public knowledge" left Jinger feeling "shell-shocked," she writes in her book. 
Jinger shares that at the time she felt she was "living in a nightmare that I wished with all my heart wasn't real. One of my siblings had made some sinful choices but it had all been years ago. It had been awful, but we had dealt with it as a family."  
Jinger says the media attention reopened an 'old wound' 
The media scrutiny at the time was intense and difficult to deal with, Jinger recalls. The family ended up fleeing their home to escape the paparazzi camped out on their doorstep. "Now that it was out in public, the old wound was open again, raw, painful," she writes.
Jinger — now a mom of two — says she wasn't sure how the family would move forward. "People outside my close circle now knew details about my life that I had never chosen to share," she writes. "Details that I had never wanted to share. And there would be fallout." 
Jinger and three of her sisters — Jessa Duggar, Jill Duggar, and Joy-Anna Duggar — sued local officials in Arkansas in 2017 over the release of the police reports to In Touch. They argue the move violated their privacy. The suit is still working its way through the courts, according to the Northwest Arkansas Democrat Gazette. 
Josh Duggar arrested on April 29
Just days before the release of Jinger and Jeremy's book, Josh Duggar was again in the news. The 33-year-old was arrested April 29 on charges that he had received and possessed material depicting the sexual abuse of children. He has pleaded not guilty. 
"We are disturbed to hear of the charges against Josh," Jinger and Jeremy wrote in a statement shared on Instagram. "While this case must go through the legal system, we want to make it clear that we absolutely condemn any form of child abuse and fully support the authorities and judicial process in their pursuit of justice." 
How to get help: If you or someone you know has been sexually abused, text HOME to the Crisis Text Line at 741741 for free and confidential support.