Jinger Duggar of the Duggar Family Promised New Products After Returning From Her 'Break'
Jinger Duggar attained fame after appearing with the rest of the Duggar family on TLC reality shows, like Counting On. Today, she's quite close with the rest of the Duggars, but she's paving her own success with her husband, Jeremy Vuolo, in Los Angeles. And she just promised her fans brand-new products after taking a break from her podcast and business.
Jinger Duggar of the Duggar family wiped her podcast and business Instagrams
Jinger seems to be the most entrepreneurial of all the Duggars. Fans still see her on Counting On, but she's also created her own line of products and a podcast with Jeremy. The Hope We Hold podcast is Christ-centered and features guests who discuss the role Jesus plays in their lives, and Hope & Stead had a line of candles and hats that were also religion-forward.
"We promote the message and lifestyle of Hope through creating designs that point to our ultimate Hope — Christ," the Hope & Stead website stated prior to April 2021.
After the birth of their second daughter, Jeremy and Jinger announced they were taking a break from their podcast in January 2021. "We are taking a short break to reset going into this year and focus on baby Evangeline and Felicity!" a deleted Instagram post stated. "We'll be back soon though! Drop your best ideas in the comments for upcoming topics and or guests you want to hear from!"
Now, the podcast Instagram and the Hope & Stead Instagram are wiped of old content to prep for something new.
What are Jinger Duggar and Jeremy Vuolo doing now?
Jinger and Jeremy wiped the Instagrams, but they're not finished with their ventures. The Duggar family duo posted a photo of themselves in the kitchen to the Hope We Hold Instagram and gave fans an update about new business plans and products.
"Thank you for being patient as we took a break to focus on our family!" the couple posted at the end of March 2021. "In the meanwhile, we merged Hope & Stead under the Hope We Hold umbrella, so you will be seeing a bigger variety of updates, posts, products, and more over here!"
Jinger and Jeremy's Hope & Stead website is also getting a revamp. "Opening soon," the website reads. "We will be back shortly with brand new goodies! Stay tuned." For now, fans can insert their email for updates.
As for the podcast, that's back on. Jeremy and Jinger gave fans another announcement on April 1, 2021.
Fans complained to Jinger and Jeremy about issues with their Hope & Stead orders prior to them revamping the business, too. On April 1, the couple addressed this on their business Instagram Story and asked troubled customers to email them.
How much does Jinger Duggar make?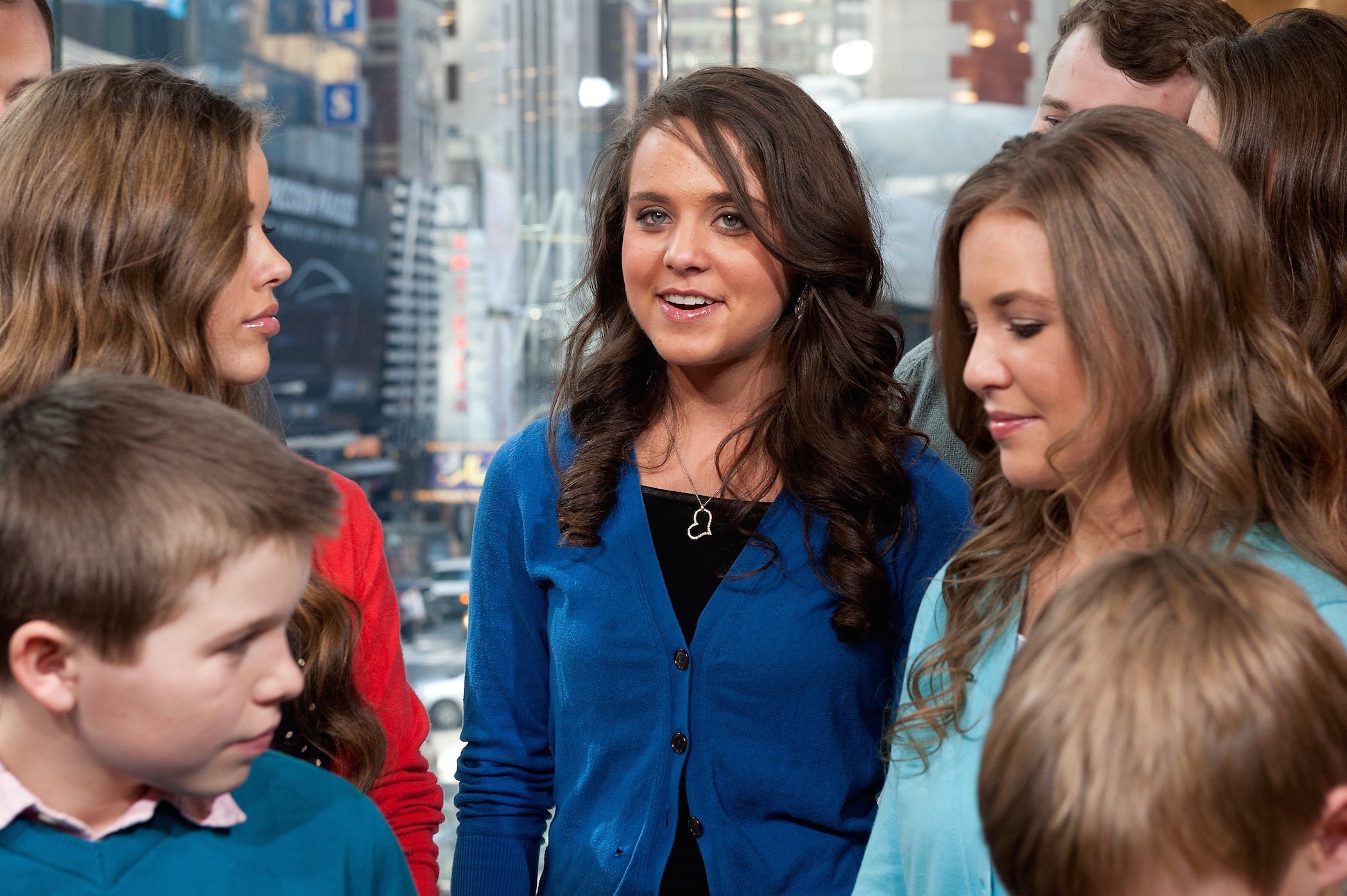 Are Jinger and Jeremy making a killing with their business ventures compared to the other Duggars? It seems they are managing to bring in plenty of cash. Jinger reportedly has a net worth of around $2 million, and it's all of her side hustles that seem to bring in the extra money. While she and Jeremy are paid for appearing on Counting On, Jinger's various sponsorships, products, giveaways, and advertisements are helping her live the California life of her dreams.
We're not sure exactly how much Jinger makes from her products. But we're willing to bet she's hoping for more income after she revamps her Hope & Stead line. We'll have to wait and see what she and Jeremy offer.
Check out Showbiz Cheat Sheet on Facebook!