Jinger Duggar Recalls the Time Someone Stole Her Diary and Tried to Sell It On eBay
As a teen, Jinger Duggar got used to being in the public eye. After her family's reality series 17 Kids and Counting premiered in 2008, she became accustomed to people recognizing her in public, asking her to pose for photographs, and speculating about her life. But one overzealous fan took things too far when she stole something from Jinger and then tried to sell it on eBay.
Michelle and Jim Bob Duggar used to invite fans to their home
RELATED: Jessa Duggar's Review of Jinger Duggar's New Family Memoir is Here
When the Duggars first started to gain notoriety, Jinger's parents Michelle and Jim Bob Duggar were eager to connect with fans.
"They opened their arms to everyone, even the most rabid fans, at least in the beginning," Jinger recalls in her and her husband Jeremy Vuolo's new book The Hope We Hold (due out May 4 from Worthy Publishing).
People often wrote to the Duggars asking if they could visit them at their Arkansas home. When they could, Jinger's parents accommodated those requests, which were often from other families with many children.
"Most visits were sweet times of fellowship with Christian families," Jinger recalls. While a few guests were a bit odd, that didn't put her parents off from inviting people into their home. But that all changed after one visitor seriously violated some boundaries.
One visitor stole Jinger Duggar's diary
As Jinger tells the story, the Duggars received a note from a college student who wanted to meet the family.
"Mom and Dad thought she sounded sweet, so they welcomed her in like they did most anyone else," Jinger writes.
Visitors to the Duggar family's home always got a tour, and this woman was no exception. Nothing seemed out of the ordinary with her visit until about six weeks later. That's when someone sent Jim Bob an eBay listing for Jinger's diary. The asking price? $100,000.
A horrified Jinger recognized the diary as hers. She felt "completely violated" and "mortified," she recalls.
The future Counting On star wasn't concerned about people learning her deepest secrets. "When you have 18 siblings, you learn pretty quick not to write anything deeply personal in a book a sibling could get their hands on," she writes. Instead, it was her handwriting that made her cringe. Rather than "pretty, dainty cursive" her writing "looked more like a 10-year-old boy's."
The thief eventually returned Jinger's diary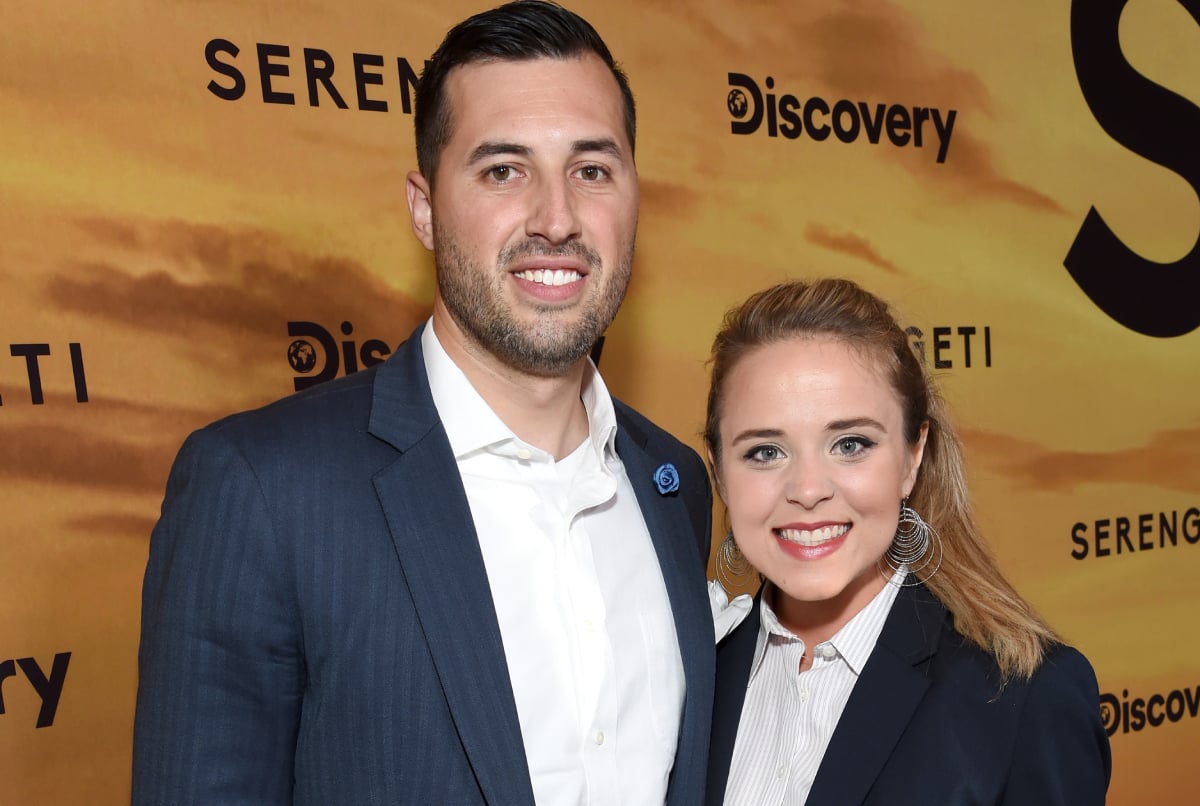 At first, the Duggars couldn't figure out who had stolen Jinger's journal. Then, someone suggested they look at the eBay seller profile for clues. The person lived in Wisconsin, and the only person who lived in the state who'd visited recently was the college student.
Jim Bob emailed the woman and demanded she return the diary. If not, he promised to get the police involved. The diary was returned, along with a 15-minute recording of an apology message.
The saga of the stolen diary forced Jinger's parents to rethink their policy of opening their home to complete strangers.
"The whole incident was enough to convince my parents that maybe we needed to be more careful about who we allowed in our house.," she recalls.
Check out Showbiz Cheat Sheet on Facebook!