Jinger Duggar Reveals How Her Beliefs Changed After Marrying Jeremy Vuolo
When Jinger Duggar got married in 2016, her life changed in a major way. 
"I'd never lived outside of Arkansas, never moved out of my parents' house, never woken up or gone to sleep without the sound of muffled voices around me," the Counting On star shares in her new book The Hope We Hold, co-authored with her husband, Jeremy Vuolo. 
But being a newlywed didn't just mean getting used to living away from her large family and adjusting to life in a new state. Jinger also found herself questioning some of her long-held beliefs after she got married. 
Jinger Duggar began to reconsider her beliefs after marrying Jeremy Vuolo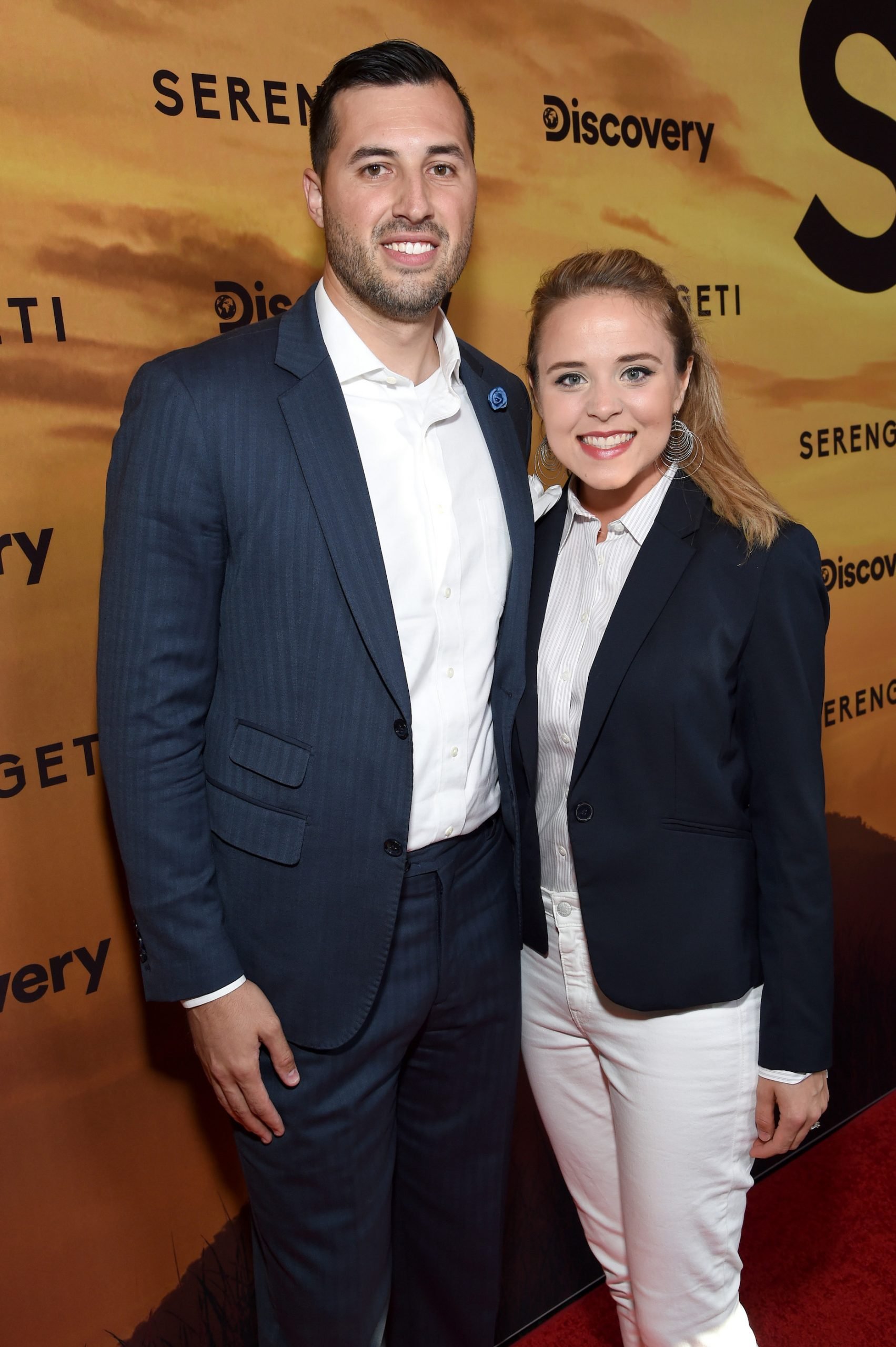 While Jinger and Jeremy were both Christians, they came from somewhat different religious traditions, they explain in their book, which was released in May 2021. Theological differences even threatened to torpedo their burgeoning relationship, Jeremy recalls. Before dating Jinger, Jeremy had to get approval from her father Jim Bob Duggar, and as he shared in The Hope We Hold, differences on issues of faith were initially "a deal-breaker."
Eventually, Jeremy was able to win over Jim Bob. And once he and Jinger were married, she found herself questioning some religious beliefs she'd previously taken for granted. As she and her husband began studying the Bible together, she "wanted to see if the convictions I'd always held were true." 
The 'Counting On' star makes a big decision about pants   
As Jinger delved deeper into her Bible studies, she started to reconsider the "standards that I took as givens," especially around the issue of modest dress. 
"I realized I wanted to revisit some secondary issues, like not wearing pants," she writes.  
Jinger's mother Michelle Duggar had always dressed her daughters in skirts and dresses. It was a choice inspired by a Bible verse that says, "A woman shall not wear a man's garment." 
"I never really questioned it," Jinger shares. "Modesty was a huge topic in our house, and we believed that skirts instead of pants was a central part of being modest." 
Eventually, Jinger came to the conclusion that the idea of "modesty is deeper and more profound than wearing skirts instead of pants."
"[A]s I searched the Scriptures for answers, I never found a passage specifically forbidding women from wearing pants," she writes. 
Jinger still struggled with her decision to wear pants 
Jinger had concluded there was no religious reason for her to not wear pants. Still, the decision to don jeans was not an easy one. 
"I struggled with believing something that was different from my family," she shares. 
Duggar family followers were quick to notice Jinger's style change when she began sharing photos of herself wearing pants on social media. They speculated that her choice might be causing conflict with her family. Some wondered if it was a sign she was abandoning some of their most conservative beliefs. 
In a 2019 episode of Counting On, Jinger and her mom talked about the pants issue. Jinger said she gave her parents a heads up about her decision to ditch the skirts-only wardrobe. They didn't have an issue with it. 
"It's OK that my kids may have different convictions than me," Michelle said in the episode. "I know that he's leading them and that's the most important thing — their walk, their relationship with God. And they really love the Lord. And I can honestly say I can have no greater joy."
Check out Showbiz Cheat Sheet on Facebook!