Jinger Duggar Said the Duggar Family Fled Arkansas After First Josh Duggar Scandal
Jinger Duggar recently published her memoir, 'The Hope We Hold,' and she provides details and context around Josh Duggar's 2015 scandal. In the book, she explains she and her family fled Arkansas when his molestation allegations came to light. Here's what she said.
The Duggar family has a new crisis on their hands due to Josh Duggar. Josh was arrested in 2021 for allegedly obtaining child sexual abuse images, and now, his parents and siblings are speaking out.
Recently, Jinger Duggar published a memoir giving fans an inside look into what her life was like when growing up — and she noted her whole family fled Arkansas when Josh's first sexual abuse scandal came to light in 2015. Will they flee again?
What happened to the Duggars' oldest son, Josh Duggar?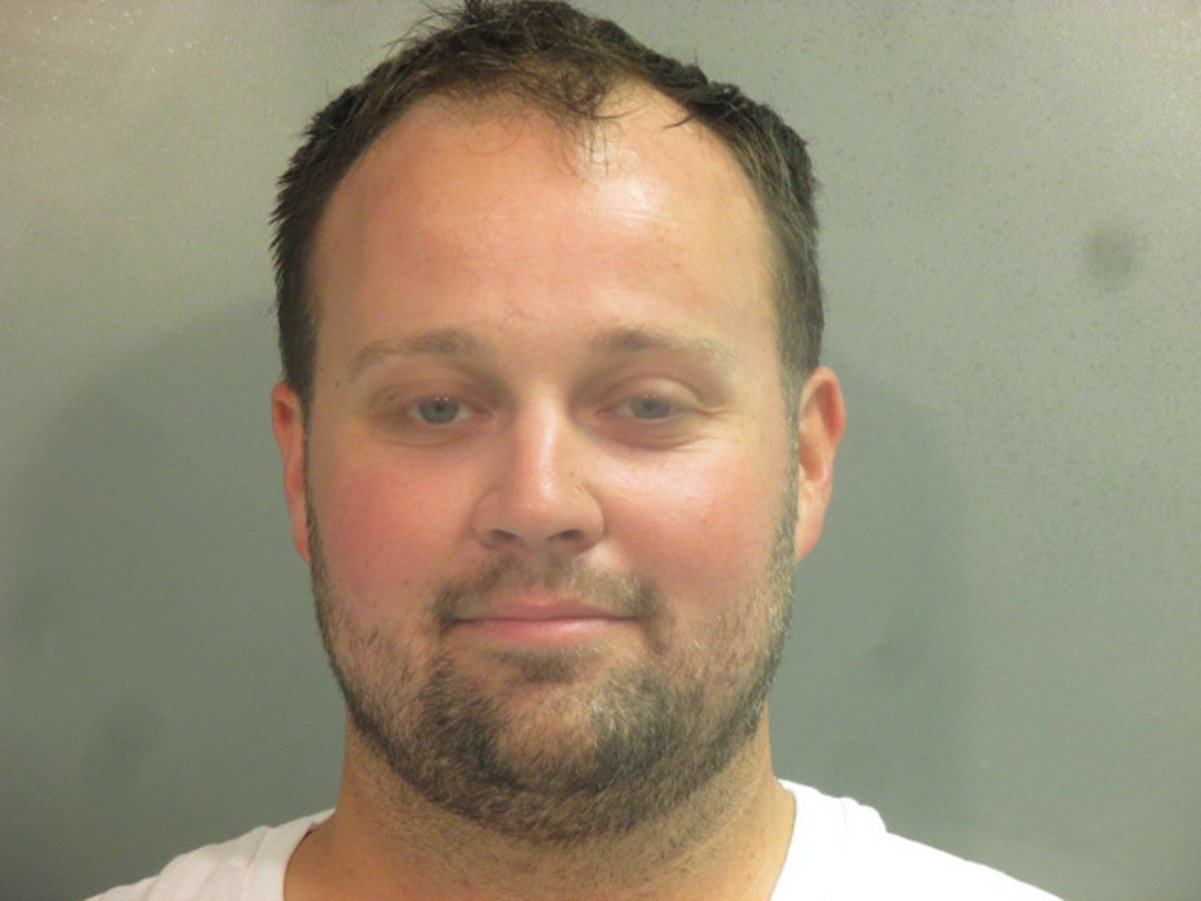 Josh has put the Duggars in hot water plenty of times in the past. Back in 2015, the media caught wind Josh allegedly molested a few of his sisters and a family babysitter in his younger years. Jill and Jessa Duggar came forward to talk to the press about it, and they noted they forgave their older brother for any wrongdoing. But Josh's troubles were far from over for the Duggar family. He also later admitted he was unfaithful to his wife, Anna Duggar, and he had an addiction to pornography.
While 19 Kids & Counting was canceled in the wake of the turmoil, TLC put the family back on the roster with Counting On. Josh, of course, was missing from the show.
Now, Josh is in even deeper trouble. He was arrested on April 29, 2021 for receiving and possessing child pornography. Josh pled not guilty the following day, and he was able to get an early release on bond. His trial is in a few months.
Jinger Duggar said the Duggar family left Arkansas after Josh's 2015 scandal
When Josh's first scandal came to light in 2015, the Duggar family addressed it with the public. But it seems they also physically ran from their home state.
In Jinger's memoir, The Hope We Hold, she talked about the moment Josh's sins had become public knowledge. According to Today, she wrote about how her parents told her and her siblings to pack up their things, as they were leaving Arkansas in the family bus.
"We were getting away for a few days until this all died down, they said, to a place with plenty of land to run around outside without anyone seeing us," Jinger wrote. "It would be the perfect place to escape the cameras without being cooped up inside for the foreseeable future."
She added when she and the rest of her family took off, the photographers were asleep, and they escaped without any issue.
So, will the Duggars run in the dead of night once again? There's no indication they left, but the family also hasn't posted much to Instagram since the news. We imagine they are sticking around to assist Anna, though, as she's currently pregnant with her and Josh's seventh child.
Where does Jinger Duggar live now?
While many of the Duggars live in Arkansas, Jinger does not. She and her husband, Jeremy Vuolo, moved to Los Angeles, California, as he was pursuing his studies in ministry there. And it doesn't seem like they'll come back to Arkansas anytime soon, as Jinger and Jeremy have made a home on the West Coast.
On May 10, she posted a video to Instagram promoting her book signing as well. And she showed off her backyard in Los Angeles and "beautiful orange tree." While Jinger's siblings and parents haven't posted much lately, it seems Jinger will continue to promote her new book and not let the latest scandal keep her from success.
Will any of the other Duggar family members move out west? We're sure Jinger would love some company. We'll have to wait and see.
How to get help: If you or someone you know has been sexually abused, text HOME to the Crisis Text Line at 741741 for free and confidential support.
Check out Showbiz Cheat Sheet on Facebook!