Jinger Duggar Said She's Following in Jessa Duggar's Footsteps, But Is 'A Little Bit Behind'
While Jim Bob and Michelle Duggar used to be the center of attention on 19 Kids and Counting, it's their adult kids who have taken over the spotlight. And now, all eyes are on Jinger Duggar. Jinger already has one child with her husband, Jeremy Vuolo, and she's currently pregnant with her second. And now, she's opening up about her miscarriage between pregnancies, her relationship with her sisters, and her life as a mom.
It turns out Jinger looks up to her older sister, Jessa Duggar, quite a lot. Here's what she said about following in Jessa's footsteps — and also what she added about feeling a bit behind.
Jinger Duggar is currently pregnant with her second child
We know the Duggars adore children, and it's not usually much of a surprise when a pregnancy is announced. Even so, fans love to hear when any of Jim Bob and Michelle's adult kids are expecting — and Jinger is the latest of the lot to announce she's excited to welcome another baby girl this November.
"We are so excited to announce that we're expecting a little girl this November!" Jinger posted to Instagram on May 28. "Jeremy and I both guessed it was a girl, just a gut feeling we had. And we couldn't be happier."
Jinger is giving her Instagram followers plenty of updates regarding her pregnancy. "It is hard to believe that I am already 18 weeks pregnant. Where has the time gone?" she wrote on June 22. And she included information regarding how she's doing with morning sickness, cravings, and how tired she is. "I have felt a little more tired this week, making naps a necessary addition to my daily routine," she added.
Jessa Duggar and Ben Seewald have three kids
Jinger has plenty of sisters to take advice from when it comes to dealing with her second pregnancy. Jessa and Jinger are quite close, and Jessa and husband Ben Seewald have three kids. Their oldest, Spurgeon, is 4, Henry is 3, and Ivy is just a year old.
Jessa gets super candid with her followers when it comes to parenting, too. She admits she's not the perfect parent all the time — and fans know the cleanliness of her home can take a serious hit because of the kids. But she still gives the best advice she can when it comes to mothering her children.
"When you're adding a new baby into the family, it can feel like a huge transition in a lot of ways," Jessa explained to TLC cameras. "And if there are older siblings, sometimes they can go through sort of a transitional phase, just adjusting to a new normal." She then explained that as long as moms parent intentionally and "make time to really invest" in the lives of their children, that's the most anyone can ask for.
Jinger said she's following in Jessa's footsteps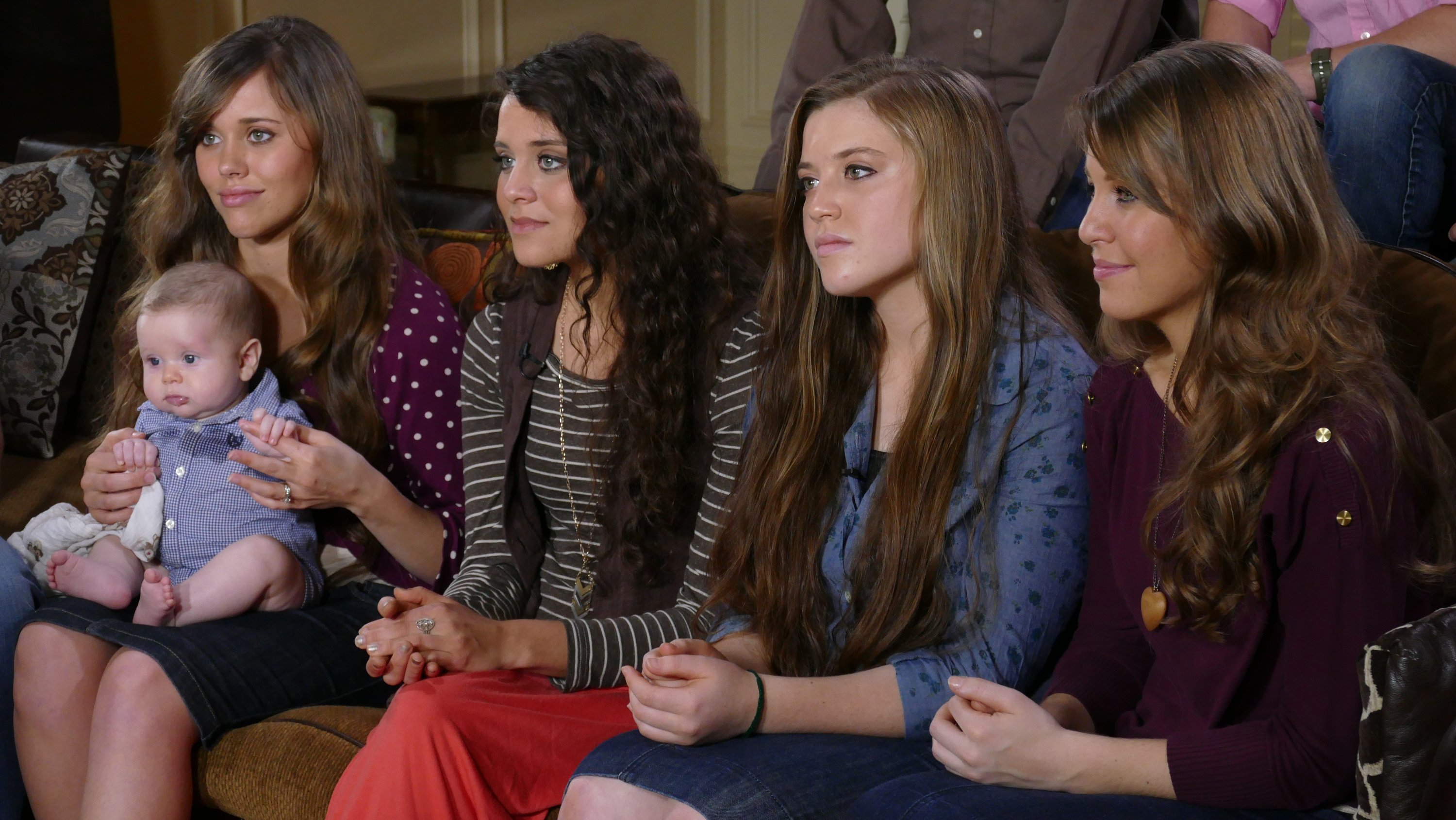 It looks like Jinger looks up to Jessa when it comes to parenting. The expecting mom spoke to Us Weekly about what it's been like with her current pregnancy, and she noted that she seems to be following right in line with where Jessa and Ben are at in their lives, though Jessa and Ben are certainly a few steps ahead.
"We're just kind of, like, following in [her and Ben Seewald's] footsteps a little bit behind," Jinger said. "Just to see how they've handled parenting with two [is helpful]."
We're sure Jessa will be around to help Jinger when the time comes for baby Vuolo No.2 to be born. And, since Joy-Anna Duggar is also currently pregnant, we're sure she and Jinger are bonding as well. We're excited to hear more about the baby as the day comes closer!
Check out Showbiz Cheat Sheet on Facebook!