Jinger Duggar Says It Was 'Funny' When People Branded Her the 'Rebel Duggar'
Jinger Duggar is no rebel, despite what some people might think. In her upcoming book (co-written with husband Jeremy Vuolo), the Counting On star reflects on how she ended up getting branded the Duggar most likely to break the rules, and how she reacted to the not-so-accurate label. 
One 'offhand' comment got Jinger Duggar branded a rebel 
RELATED: Jinger Duggar Said it Wasn't 'Popular' to Be Her Friend After Josh Duggar Scandal
In The Hope We Hold (due out May 4 from Worthy Publishing), Jinger talks about growing up on reality TV. She was in her teens when her family's first reality show, 17 Kids and Counting, began airing on TLC. Quickly, she had to adjust to strangers recognizing her on the street, the awkwardness of seeing herself on TV, and learning that her sudden fame made some old friends jealous.
Jinger also had to deal with people's misconceptions about her. Some of the show's viewers dubbed her the Duggar most likely to rebel. It was all because of an "offhand" comment she made about how she enjoyed the city. 
"That innocent statement turned into entire Reddit threads about how I wanted to move away from my family and lead an exciting life in the big city," she writes in the book. "Even people I met when I was out and about mentioned it from time to time."
At the time, Jinger says she was baffled that so many people thought she was planning to break away from her family.
"But I'm a teenager! I thought incredulously," she writes. "I'm not going anywhere!"
The 'Counting On' star says she 'learned to be careful' 
RELATED: 'Counting On' Fans Are Happy to See Jinger Duggar and Jeremy Vuolo Enjoy a Date Night After Negative Rumors
Jinger says she found all the comments about being "the 'rebel Duggar'" amusing. 
"I wanted nothing more than to please my parents," she writes.
But the experience did teach her to be more guarded about what she said on the show or in interviews. 
"I learned to be careful," she recalls. "I learned to think before speaking, to consider how what I was about to say might look splashed across the cover of a grocery store tabloid. I learned to listen carefully to questions I was asked in interviews for the show and to think through how my answer could be twisted to play up drama."
Jinger's sometimes exaggerated facial expressions had also caught the attention of fans. She soon taught herself to tone them down. 
"I learned I shouldn't roll my eyes or make a face when the cameras were around," she writes. However, "sometimes it was hard to resist," she admits.
Jinger says she sometimes 'cringed' when watching herself on TV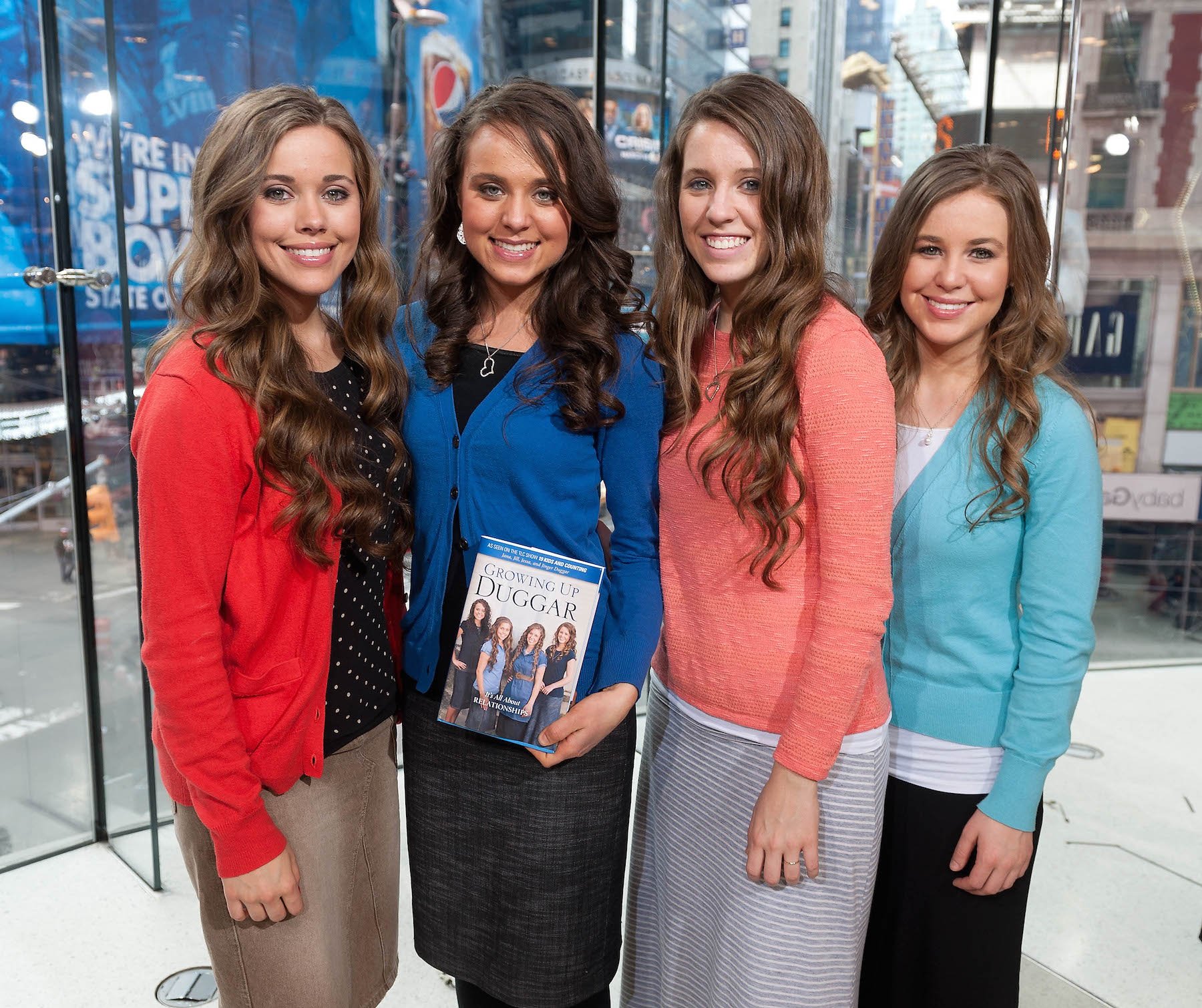 In the book, Jinger — now a mom of two living in California — also writes about how "bizarre" it was to see herself on television, especially in her less-flattering moments. 
"I was in my awkward teenage years, and I cringed when I saw my hair frizzing in the Arkansas humidity or a shirt that looked less than flattering, even though I had changed my clothes three times before the cameras arrived that day," she remembers. 
Jinger — who says she thought of herself "as mature beyond my years" — was also embarrassed when she heard herself say something she thought was childish. To avoid those moments, she started to clam up when the cameras were around. That didn't necessarily have the desired effect. 
"I thought the less I said, the more mature I looked," she writes. "That made for even more awkward interviews."
Check out Showbiz Cheat Sheet on Facebook!