Jinger Duggar Teases 'Big News,' and Fans Wonder If She's Pregnant Again
Jinger Duggar has some big news, and curious fans are guessing about what it might be. The Counting On star took to Instagram on April 7 to tease a major announcement, as did her husband Jeremy Vuolo. While she didn't share any more details about what's on the horizon, her followers definitely have some ideas.
Many people think Jinger Duggar is pregnant 
When a member of the Duggar family has news, it often involves a pregnancy. So naturally, many people immediately assumed Jinger and her husband Jeremy Vuolo were about to announce that she was expecting her third child. 
"Family getting bigger?" one person asked. 
"Another baby is my bet!" one commented.  
However, some people thought it was a bit soon for the reality TV star to be announcing another pregnancy. Jinger gave birth to her second child, a daughter named Evangeline Jo, in November 2020. She and Jeremy also have a 2-year-old daughter, Felicity. 
Some think she might be moving closer to the Duggar family in Arkansas  
Another popular theory about Jinger's news was that she was about to announce that she, her husband, and daughters were moving back to Arkansas, where the rest of her family live. Jinger and Jeremy currently live in Los Angeles, where he is attending seminary. Before moving to California in 2019, they lived in Texas. 
"Jeremy must be finished seminary and they must be moving!" one person wrote. However, several people thought it was unlikely that the couple would give up their life in California to return to Arkansas.
Another contingent of fans guessed the news might have to do with the couple's podcast, which they put on hold several months ago and which Jeremy has said will return soon (via Instagram). A few even thought the pair might be getting their own reality TV show. 
Others suspect it has to do with Jinger Duggar and Jeremy Vuolo's new book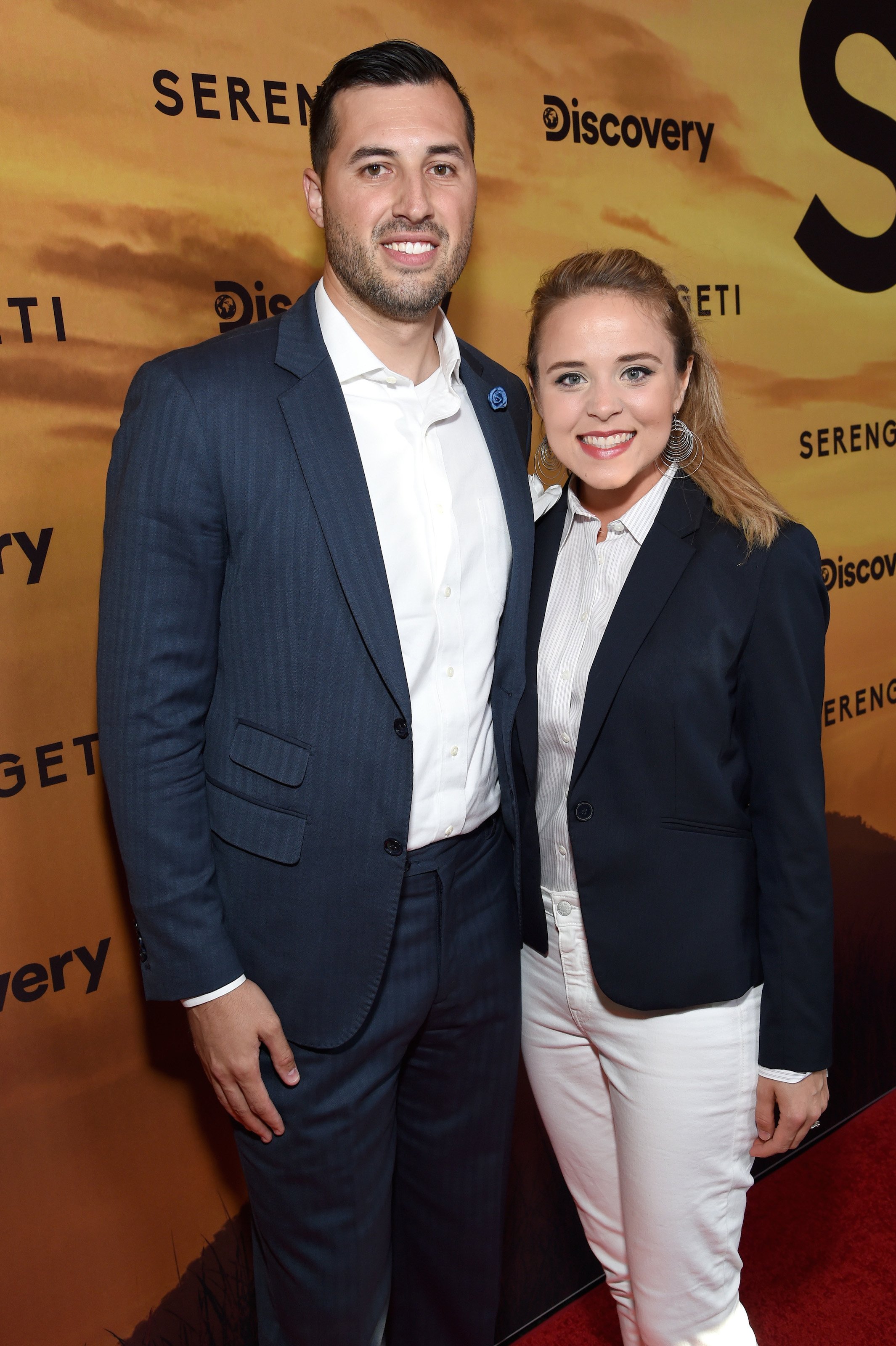 While a new baby or a big move were popular guesses for Jinger's news, eagle-eyed fans think the announcement will likely have something to do with her and her husband's upcoming book. The Hope We Hold: Finding Peace in the Promises of God is due out on May 4 from Worthy Books. The picture Jinger shared on Instagram is very similar to the one on the book's cover, leading people to surmise the two were connected.
"It's the book right?! If so I'm so excited for you!" one wrote. 
The book isn't exactly news to the couple's loyal fans, but Jinger and Jeremy haven't shared any details about it so far. According to a description from the publisher, in the The Hope We Hold, Jinger and Jeremy will "share their love story, a behind-the-scenes glimpse into their lives together, and the hope that drives them every day." It will cover the early days of their relationship, their life as new parents, and the role their faith plays in their lives.
Check out Showbiz Cheat Sheet on Facebook!