Jinger Duggar Wiped Her Podcast Instagram and Might Start Selling Cooking Products
Jinger Duggar is a well-known member of the Duggar family from TLC's Counting On. But she no longer lives in Arkansas with the other Duggars. She and her husband, Jeremy Vuolo, moved to California — and they've started many business ventures along the way. Now, it looks like they're ditching their podcast and could possibly start a new line of cooking products.
Does Jinger Duggar have a job? She and Jeremy Vuolo have multiple ventures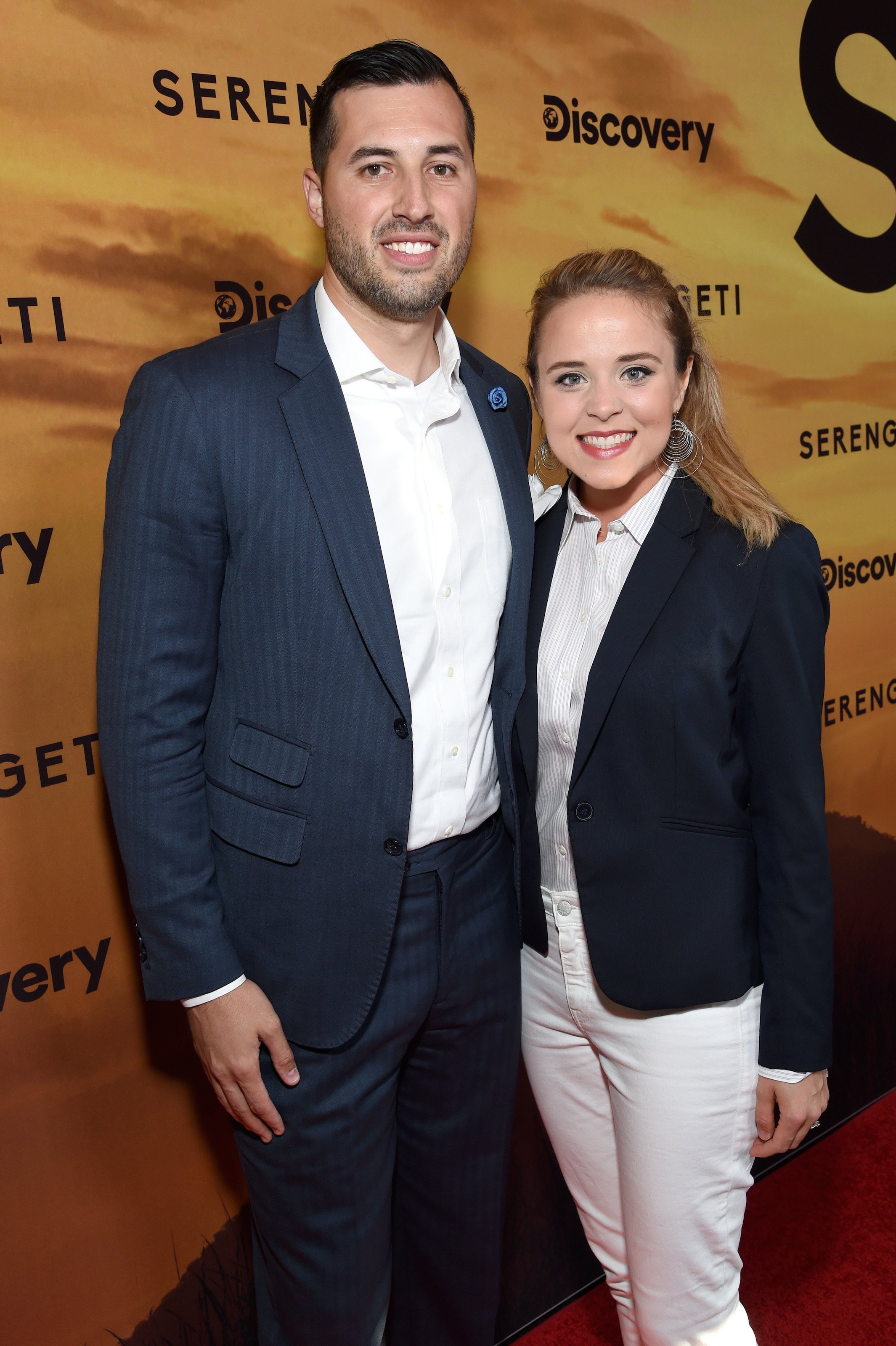 The Duggars don't typically attend college and get jobs outside of the family, and Jinger is no different. She and Jeremy moved to Los Angeles so Jeremy could pursue his dreams of becoming a preacher, but she's also kept herself busy. Jinger's had multiple sponsorships and started a podcast, The Hope We Hold, as well as a business, Hope & Stead, with Jeremy.
Unfortunately, it hasn't been an easy road for Jinger when it comes to her businesses. She had a major falling out with local donut company Fonuts. While she initially established a partnership with them, they dropped her once they found out she was associated with the Duggar family.
After that, Jinger and Jeremy were going to partner for an event with Rebecca Minkoff. This also fell through.
Now, Jinger and Jeremy announced they're putting their podcast on hold. "We are taking a short break to reset going into this year and focus on baby Evangeline and Felicity!" they wrote in a now-deleted Instagram post. "We'll be back soon though! Drop your best ideas in the comments for upcoming topics and or guests you want to hear from!"
Duggar family critics noticed Jinger looks like she's ready to sell cookware
The Instagram page for the Hope We Hold podcast is officially wiped clean. Now, it says the page is for a "retail company" that's "coming soon." The photo for the page shows Jinger and Jeremy kissing in the kitchen while cooking together.
"Looks like the Vuolos wiped the podcast Instagram page and are turning the page into a … cooking page!? Foodie channel?!" a critic of the Duggars wrote on Reddit.
"Jinger already tried the cooking influencer thing in 2019 and it was a huge flop," another wrote.
"They put very little effort into anything before quitting and trying something else," another critic noted. "They never really commit and follow through."
TLC did not return a request for comment about the potential cooking venture by the time of publication.
Is Jinger still on 'Counting On'?
We're not yet sure exactly what's going on with Jinger's new plan, but we do know TLC's Counting On will return soon. Will Jinger and Jeremy join the Duggar family on yet another season? We expect they will be. Despite their big move to the West Coast, Jinger and Jeremy remained on the show, as fans certainly want to know what they're up to. And now that they have two kids, fans are wondering about their family dynamic even more
Followers of the Duggars can expect to see a new episode of Counting On on March 30, 2021. According to TLC, the episode will go over classic Duggar Easter traditions. There will also be a bit about Joseph and Kendra Duggar's third baby who was born in February 2021.
We're sure we'll see plenty of Jinger and Jeremy on the show going forward. For now, we'll have to wait.
Check out Showbiz Cheat Sheet on Facebook!