Jinger Duggar's New Book Details the 'Creepy' Moment Her Parents Learned They Couldn't Trust Anyone
Counting On star Jinger Duggar has been in the spotlight since she was a child. Duggar and her large family have been the stars of a TLC reality show since 2008. In her new book, "The Hope We Hold," Duggar revealed a time of concern when she realized a stranger had snuck into her bedroom.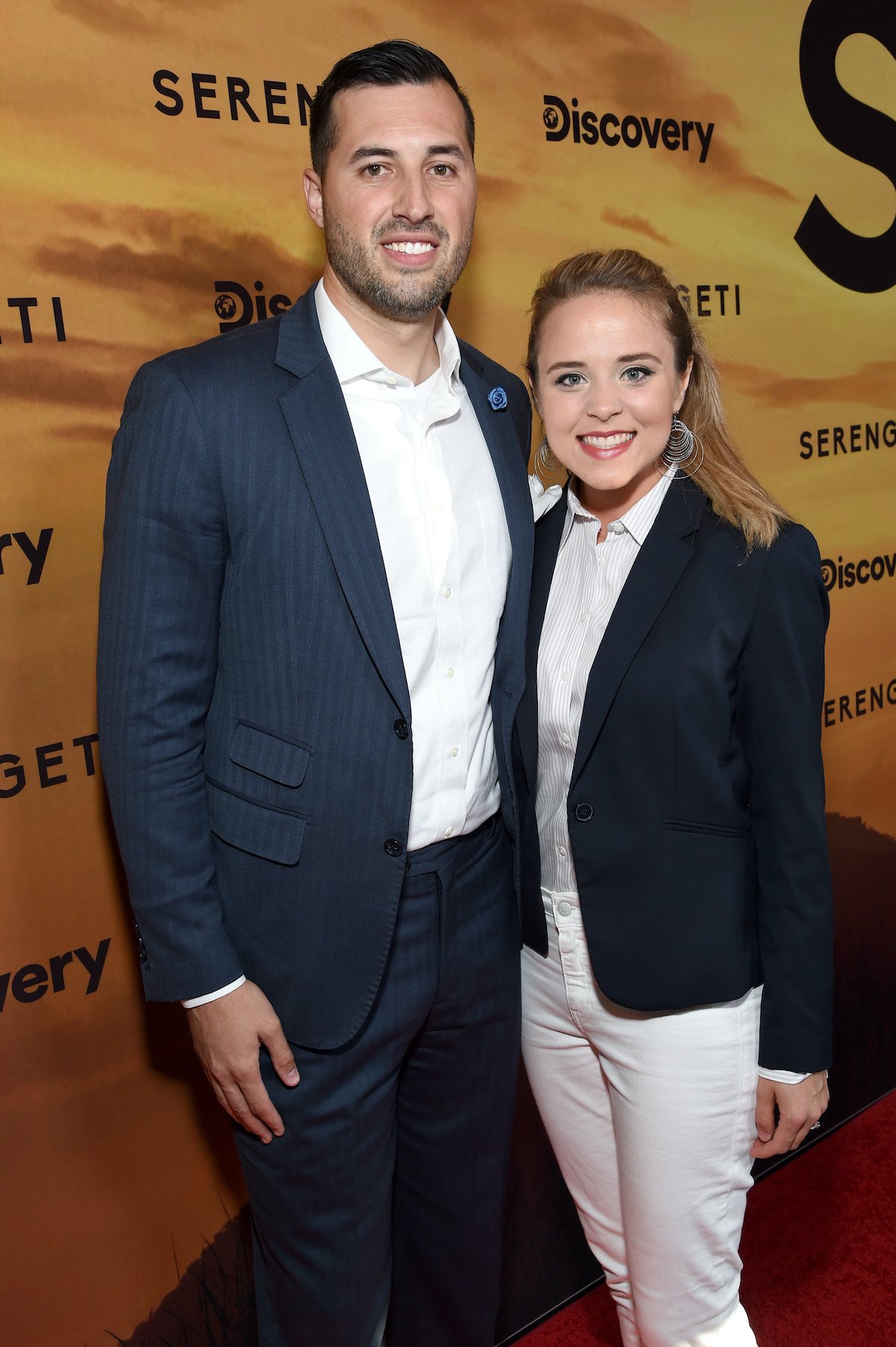 'Counting On' star Jinger Duggar has been a reality star since she was a child
The Duggar family is known as one of the largest families in the United States. And since 2008, TLC has been profiling the Duggars' life adventures raising 19 children. Jinger Duggar, who is Michelle and Jim Bob Duggar's sixth child, found herself in the throes of reality TV even years before the family signed on to do a show.
A family with so many children intrigued the Discovery network (the company that owns TLC), and there had been various specials on the Duggar family years before their reality show came to fruition. As far back as 14 kids, Michelle and Jim Bob were gaining notoriety as one of the country's biggest families. And when TLC approached the couple with the reality show pitch, Michelle and Jim Bob saw it as a chance to teach people about God.
Jinger Duggar's parents have to be careful about who they spend time with
In Duggar's new book, "The Hope We Hold," she details what it was like being a reality star at such a young age. Though Duggar quickly adjusted and learned how to adapt to being surrounded by cameras, there was one moment that made her question everything — the time someone stole her diary from her bedroom and attempted to sell it online. It turns out, a stranger had schmoozed their way into the Duggar's home. The diary was ultimately returned, it was the first moment of reality fame that led her parents to realize they couldn't trust anyone.
"The whole incident was enough to convince my parents that maybe we needed to be more careful about who we allowed in our house," Duggar wrote.
Michelle and Jim Bob Duggar tend to stick to their inner circle — and the diary incident could be why. Over the years, we've seen most of the Duggar children wed people who are already a part of their lives in one way or another. Often, they tie the knot with people from their church. Plus, Duggar's parents have become very careful about who their children are friends. Though part of this could be because Michelle and Jim Bob don't want their kids to stray from God, it could also have something to do with the family once trusting a stranger who later betrayed them.
Jinger Duggar and Jeremy Vuolo's book is available May 4
Jinger Duggar and her husband, Jeremy Vuolo, recently announced their first book. The book's official release date is May 4, but fans can preorder a copy. Plus, Duggar and Vuolo released the book's entire third chapter, which is where Duggar detailed the bedroom incident.
Fans are excited for Duggar and Vuolo's book, especially after the two took a lengthy break from the spotlight once they welcomed their second child in November 2020. Still, some have grown concerned that Duggar and Vuolo's lifestyle has become too "commercial." Regardless, those who want to order the couple's book can do so through Amazon.