Jinkx Monsoon Confirms There Will Be a Snatch Game on 'RuPaul's Drag Race: All-Stars 7′
These winners are sashaying back into the Werk Room for All-Stars 7 — turning several runway looks and competing in fan-favorite challenges. That includes the Snatch Game, as confirmed by the RuPaul's Drag Race season 5 winner, Jinkx Monsoon.
Jinkx Monsoon is the winner of 'RuPaul's Drag Race' season 5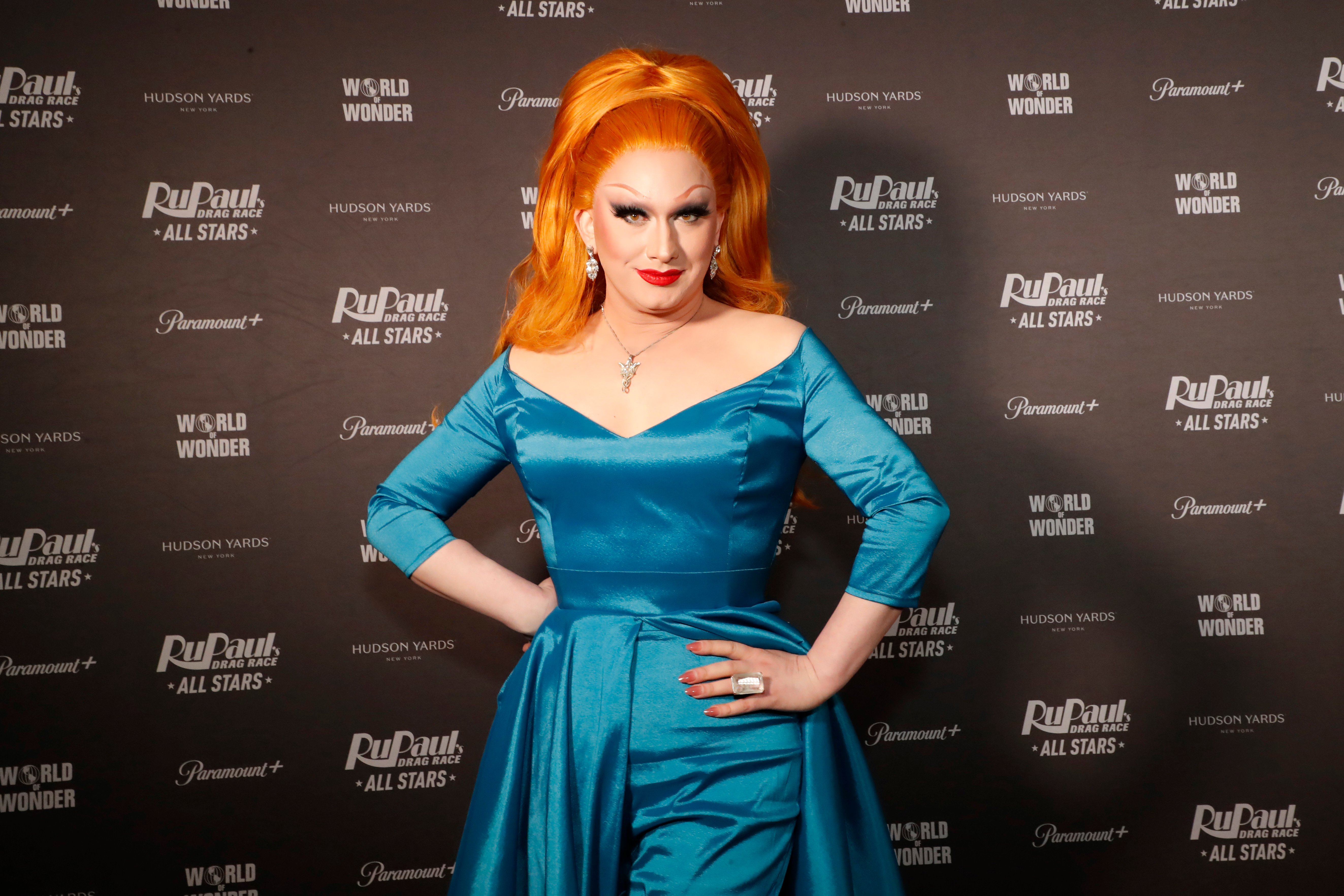 It's all water off a duck's back. As one of her most memorable moments, Jinkx Monsoon portrayed Little Edie on the Snatch Game, making RuPaul laugh with her spelling(?) of seizures, and eventually winning the challenge. 
After several more weeks of competing, the contestant won season 5, later returning for the all-winners season of RuPaul's Drag Race: All-Stars.
Jinkx Monsoon confirmed there will be a Snatch Game on 'RuPaul's Drag Race: All-Stars 7'
Monsoon season returns to Drag Race. Along with Yvie Oddly, The Vivienne, Shea Couleé, Raja, Trinity the Tuck, Jaida Essence Hall, and Monét X Change, Jinkx Monsoon will be returning to the Werk Room.
"I got, like, 10 years of live performance and doing drag experience, and I'd say that I'm a hair more polished and put together than I was on season 5," Moonsoon said during an interview with Entertainment Weekly. "I think what's stayed the same, and what people can come to expect from me, is just extremely intrusive neuroses for your comedic benefit."
This time, the drag performer will be competing for the title of the "Ultimate Drag Race" superstar. That, of course, includes the return of several beloved challenges. Jinkx already has one Snatch Game win already under her belt. In the same interview, the drag queen commented on the inclusion of Snatch Game on All-Stars 7.
"I wasn't expecting to shatter the mold as much as I did with Little Edie, but, after having done that, I felt a lot of pressure to really bring it for the Snatch Game this time," Monsoon said. "I knew that I had to do someone that was iconic but who I could live in for however long it took us to film Snatch Game that day."
Some 'Drag Race' winners also won their season's Snatch Game
Jinkx Monsoon wouldn't be the only crowned win with a Snatch Game win. Season 8's Bob the Drag Queen became the Snatch Game winner. She appeared as both Uzo Aduba and Carol Channing.
With a hilarious performance as the Former First Lady Melania Trump and an oil-drenched mermaid runway, Aquaria became the season 10 Snatch Game winner. For All-Stars, Alaska won with her appearance as Mae West.
All-Stars 7 contestants Trinity the Tuck (Caitlyn Jenner) and Shea Couleé (Flavor Flav) snagged recognition on their respective RuPaul's Drag Race: All-Stars Snatch Games. These were "Snatch Game of Love"-themed challenges. Although it's not confirmed for All-Stars 7, there might be an added twist for this upcoming challenge.
RuPaul's Drag Race: All-Stars 7 debuts May 20 exclusively on Paramount+, with new episodes premiering weekly.
RELATED: Why the 'RuPaul's Drag Race' Season 14 Snatch Game Might've Been the Worst 1 Yet