Why BTS' Jin's Dream of Farming Post-Retirement Totally Makes Sense
BTS' Jin is worldwide handsome, performing across the globe with the K-pop group. When he retires, though, the singer has some pretty relaxing plans.
Jin has a worldwide handsome face, appearing as a singer for songs like "Moon" and "Super Tuna." With BTS' hectic and demanding schedule, it makes sense that Jin (real name Kim Seokjin) is dreaming of retirement life in a "quiet country village."
'Worldwide Handsome' Jin is the oldest BTS member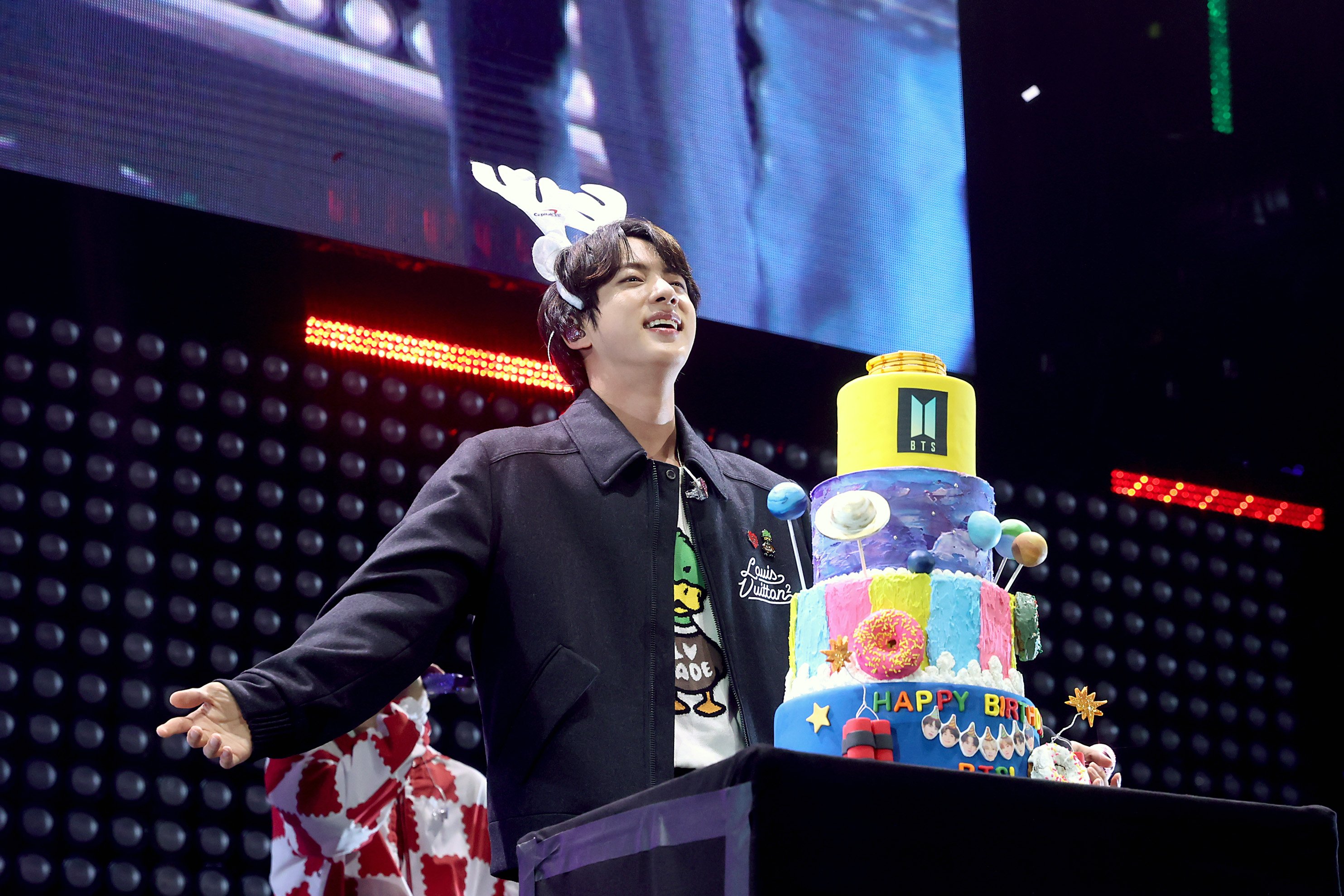 Before becoming an award-winning singer for BTS, Jin worked as a model and graduated from college. According to Elite Daily, thanks to Jin's handsome face, the idol was scouted by Big Hit Entertainment after walking off of a bus. He went through the audition process, debuted with the boy band, and the rest is history.
Now, Jin performs alongside the other BTS members, releases solo music, and shares his love of food with ARMYs. The vocalist also functions as the oldest member of the group, sometimes offering hints into his future plans, whether that's with the military or life after retirement. In fact, a big influence on Jin's future plans is his uncle's strawberry farm in Korea.
BTS' Jin said that he wants to retire to a 'quiet country village'
Although BTS doesn't have any plans for stopping, the oldest member of this K-pop group is already thinking up his retirement life. With some family members even having their own farms, it makes sense that Jin wishes to retire on a farm.
"So if I had to rest for a month, I'd probably work on my music here and there," Jin said during an interview with GQ Magazine. "Maybe I'd do some farming or find something else to do to pass the time."
"I've been thinking about this a lot lately, but when I retire far, far in the future, I think it would be nice to live in a quiet country village," he continued. "I'd have a BBQ on the rooftop to host gatherings now and then, as well as a tent in the garden. I've been wondering what that would be like."
When they're not enjoying their "period of rest and relaxation," BTS is constantly working on new music. The K-pop group recently performed a residency at Los Angeles' SoFi Stadium. Jin even works on solo music and their corresponding music videos. That includes the 2021 release "Super Tuna."
BTS' Jin re-visited his uncle's strawberry farm in 2022
Between BTS' chaotic schedule, "Worldwide Handsome" Jin still makes time for his farming adventures. In January 2022, Jin visited his uncle's strawberry farm, posting a series of pictures to his individual Instagram account. RM and J-Hope commented on the photos, asking the singer to bring back some fruit, which he eventually did.
When it comes to Jin's secret career dreams, though, he only sometimes mentions farming. While on The Tonight Show Starring Jimmy Fallon, Jin said that if he wasn't in BTS, he would probably be an actor.