Joan Crawford Hated the Stage Name MGM Gave Her
Once upon a time in Hollywood, everything was glitz and glam. The actors on the screen were larger than life. However, not all was sunshine and roses for the stars on the screen.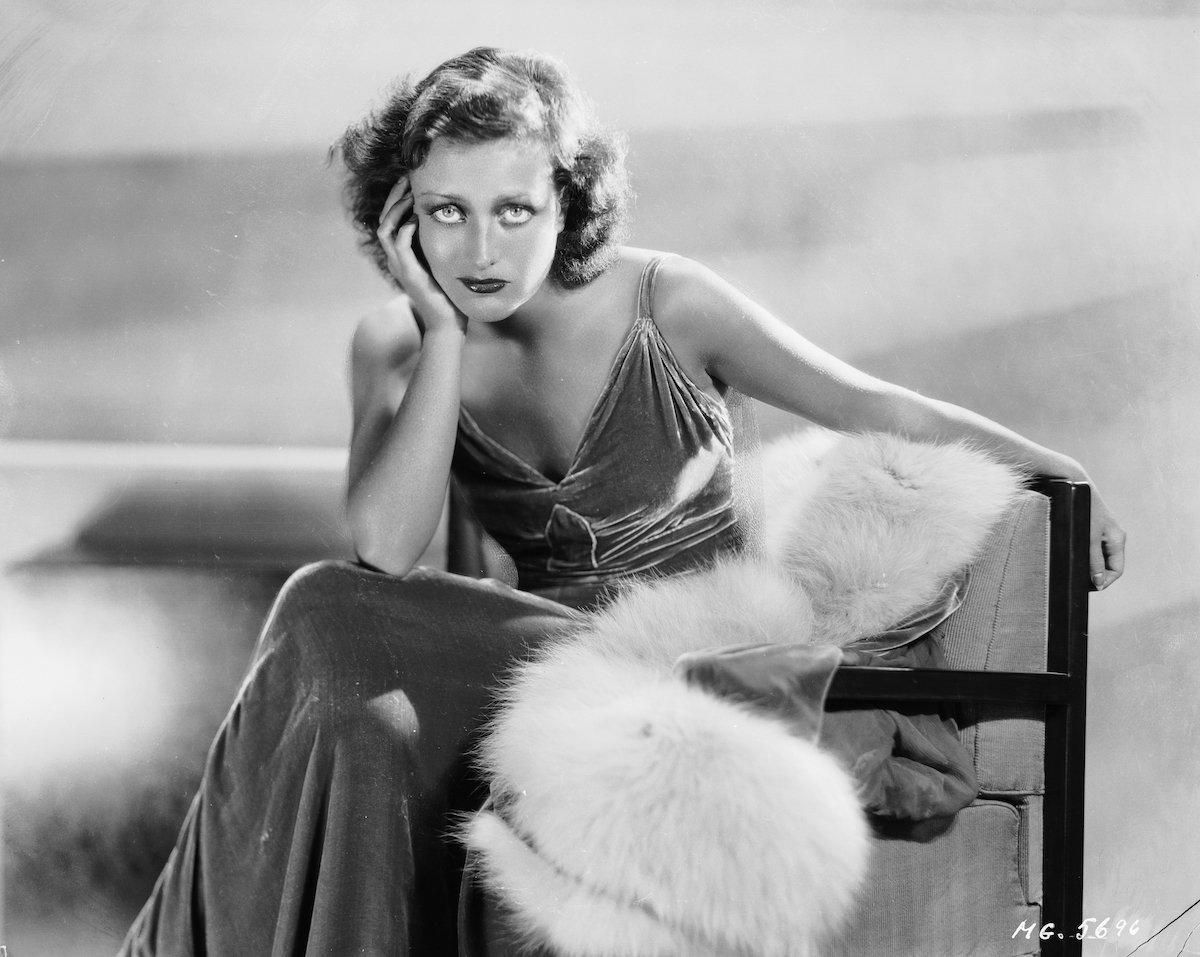 In those most glamorous of days, it was a common practice for studios to provide stars with a stage name. Many of the stars didn't mind their alter-ego, but others, like Joan Crawford, hated the stage name that MGM gave her.
How Joan Crawford got her name
Crawford was born Lucille LeSueur, in San Antonio. She was raised relatively poor by a single mother who did laundry to earn money.
Prior to becoming famous, though, Crawford worked as a dancer in nightclubs, and some erotic films, until 1924 when she found her way to Broadway musicals. During her time as a dancer, Crawford assumed the name, Billie Cassin, proving that she wasn't opposed to giving up her birth name.
However, when just a year after she landed on Broadway, she joined MGM as their newest star, with one little catch. They wanted to change her name, according to Harper's Bazaar.
To do it, MGM chief Louis B. Mayer held a contest that allowed the public to choose her stage name. For Crawford, it was not a good name change because it was a name that she did not like the sound of.
It is reported that Crawford felt the name sounded too much like "crawfish". To add insult to injury, a fellow co-star and good friend, William Haines, nicknamed her Crawford Cranberry.
Crawford's somewhat questionable career success
Although seen as a glamorous woman on the screen, wearing flowing gowns and fur, Crawford often played in psychological melodramas. Some of her early films included Our Dancing Daughters (1928), Dance, Fools, Dance (1931), Dancing Lady (1933), The Women (1939), Susan and God (1940), Strange Cargo (1940), and a Woman's Face (1941).
Despite the early successes, it wasn't until Mildred Pierce in 1945, that Crawford earned an Academy Award. It was this win that launched her into higher quality films like Humoresque (1947), Sudden Fear (1952), The Story of Ester Costello (1957, Whatever Happened to Baby Jane (1962), and The Caretakers (1963).
At about this time, some of her glamour had faded from Hollywood thanks to her age. However, she still appeared on television until nearly the time of her death on May 10, 1977.
A year later, Christina Crawford, shed light on her story about her adopted mother and the alleged abuse she endured, which ended up being adapted into the famous film Mommy Dearest.
Betty Davis and Crawford: the feud between Hollywood's biggest stars
Crawford began her career with MGM but moved to Warner Bros. in 1943. Davis was already a leading lady for Warner Bros and had held that place since 1932. It was, in essence, too many women, and Warner Bros. was picking and choosing who they wanted to be on the screen and put both actors in a battle against each other.
The two leading ladies were already at odds over everything from performances to men. However, they agreed to work together on the movie Whatever Happened to Baby Jane, which only added fuel to the fire. There are even rumors that during this film Davis kicked Crawford in the head. Davis says it was barely a touch, but the rumor mill says that Crawford may have needed stitches afterward. The torment didn't stop there. These two ladies went after each other in many ways during filming.
Another reported incident occurred when Davis was to drag Crawford across the floor, and Crawford made herself heavier before the shot was filmed, knowing that Davis had a bad back.
The two never got over their feud with one another. In the end, the feud was so epic and so Hollywood that it is still talked about. You can even see it come to life in Feud: Bette and Joan.