Joan Crawford Purchased Her California Estate For $57,500 and It Sold For $1.5 Million 68 Years Later
During her heyday, actor Joan Crawford was one of the most famous celebrities around. Not always beloved for her acting or personality, Crawford nonetheless had plenty of cash to spend when she shelled out a whopping $57,000 for a house in LA's upscale Brentwood neighborhood. Nearly seven decades later, the six-bedroom, 10-bathroom house sold for $1.5 million.
In case you don't recall who Joan Crawford was
Crawford was born Lucille Fay LeSueur in San Antonio, Texas on March 23, sometime in the first decade of the 20th century. Her listed birth year alternates from source to source. But the 5-foot-3 actress was 70-something when she died of a heart attack at her Lennox Hill apartment on May 10, 1977. She had a net worth of around $8.5 million.
By the time of her demise, Crawford had appeared in more than 70 movies. These included 1945's Mildred Pierce, for which she was awarded an Oscar, according to The Official Joan Crawford.
Joan Crawford moves into her Brentwood home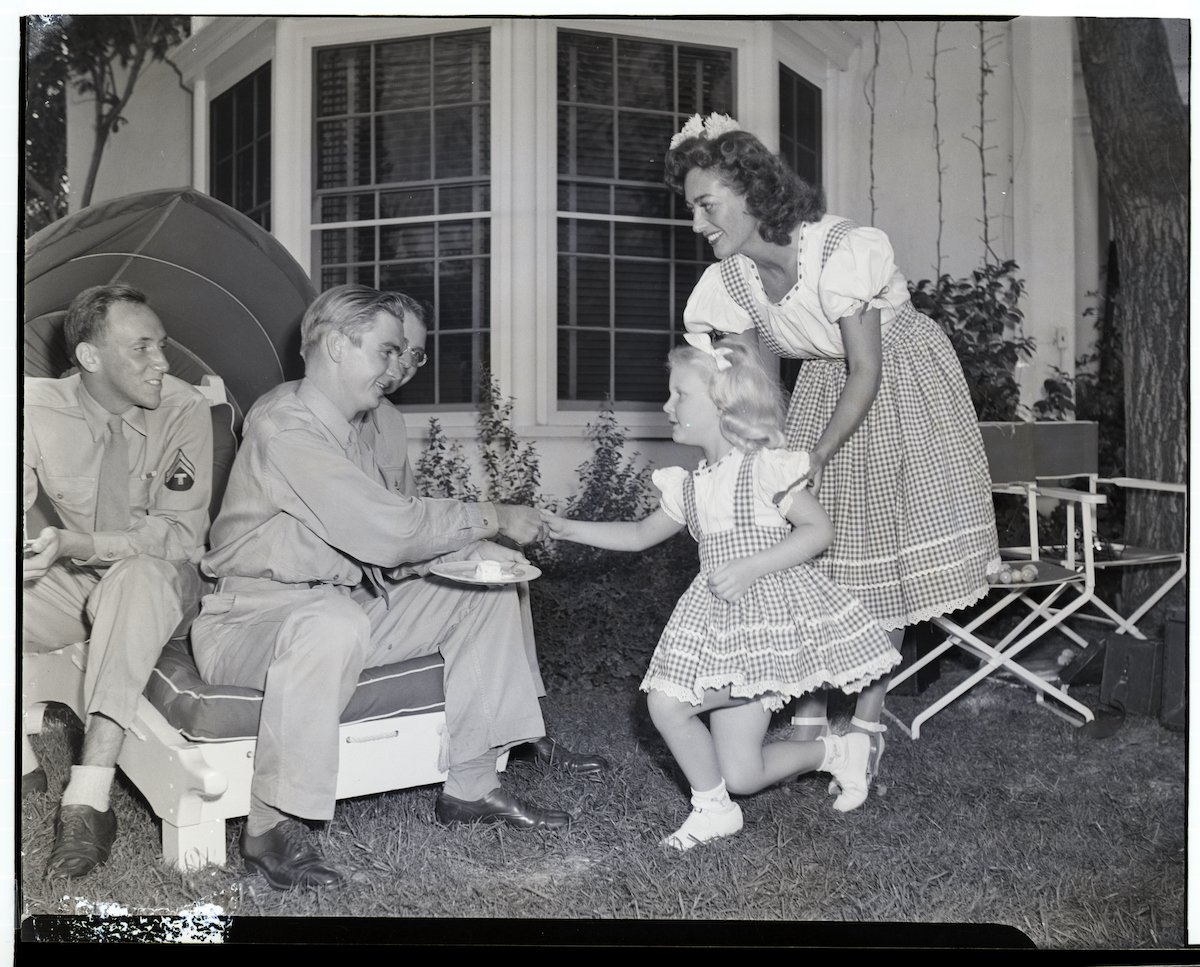 Crawford married Douglas Fairbanks Jr. on June 3, 1929, four years after signing her first contract with MGM. One year prior to marrying the Broken Hearts of Hollywood actor, the former flapper made a $12,000 down payment on the Brentwood estate where she lived for the next three decades.
At the time of the purchase, the property cost $57,000. This seems a small price to pay by today's Hollywood standards. However, those 1928 dollars would be worth $918,596 today, explains Dollar Times.
After marrying Fairbanks, the newlywed couple moved into the two-story house at 426 N. Bristol Avenue that she christened "El JoDo" as a nod to the "Pickfair" estate owned by her father-in-law, Douglas Fairbanks Sr., and his wife, actress Mary Pickford.
According to the Chicago Tribune, Crawford renamed the house and bought new toilet seats every time she remarried. Unfortunately, the newspaper did not reveal subsequent names of the property.
Joan Crawford's Brentwood home over the years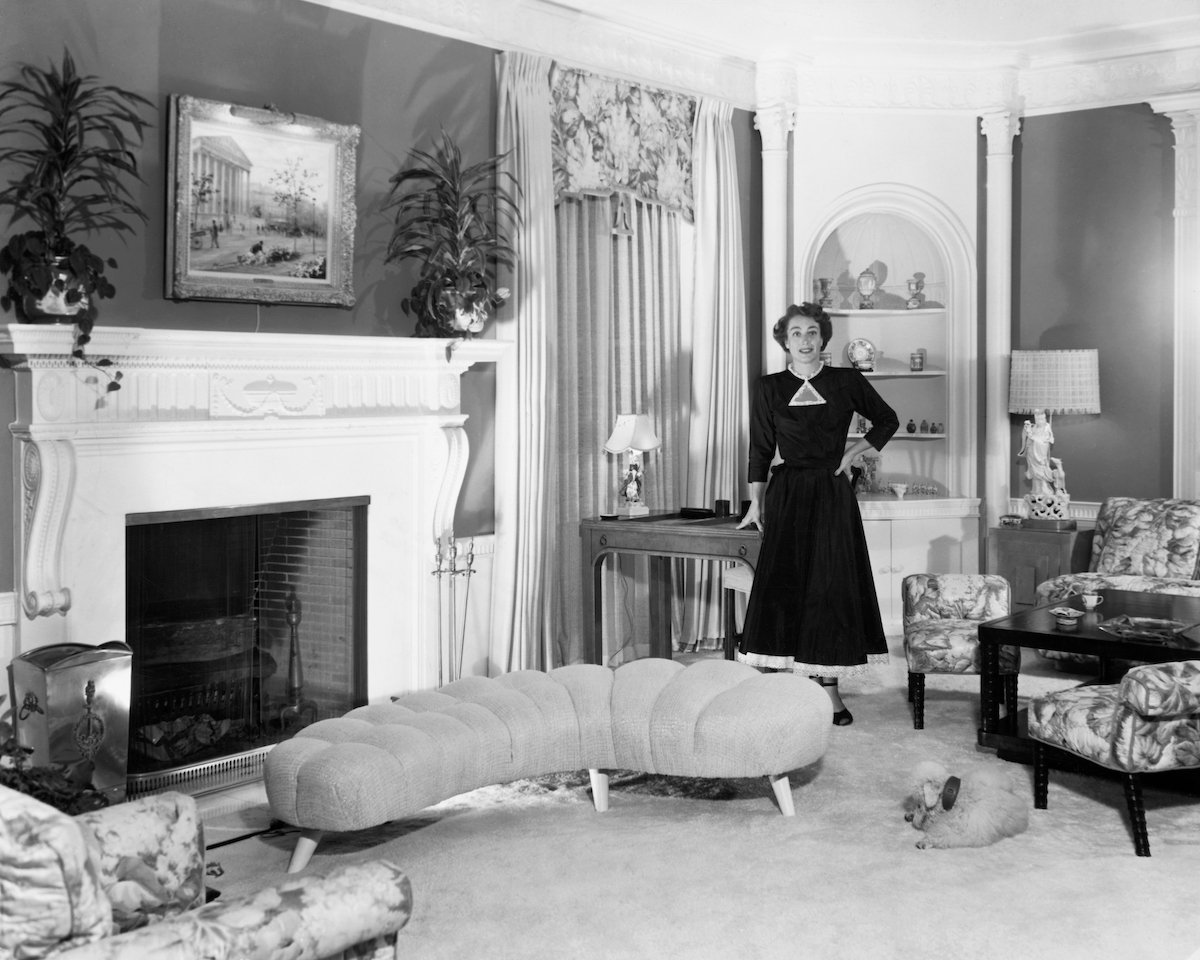 Fairbanks and Crawford divorced in 1933. She turned her attention to remodeling and redecorating the property. According to The Concluding Chapter of Crawford, the Dance Fools, Dance star paid nearly $4,000 to add a new bathroom, dressing room, and sitting porch to the already-large house.
In 1934, Crawford again expanded the property, this time adding a home theater with a stage and a 1,000 square foot pool house with four changing rooms. She wasn't done yet, however.
In 1935, Crawford embarked on her most ambitious remodel to date, when she added a 468-square-foot dining room and replaced the original dining room with a wet bar. Crawford had the servant's quarters demolished and installed a three-car garage. These remodels came with a price tag of around $9,600 which she easily recouped when she sold the home to actor Donald O'Connor in 1960. O'Connor in turn sold the property to British actor Anthony Newley for an undisclosed price.
By the time she sold the property to O'Connor, Crawford had married Pepsi Cola chairman Alfred Steele and moved to New York where the couple purchased a penthouse apartment at 2 East 70th Street in Manhattan. Crawford lived there for the rest of her life
The 11,000+ square foot property first owned by Crawford changed hands several more times after Newley and sold for a remarkable $1.5 million in 1996, according to Country Living magazine. A year later, the property was divided into two parcels, explains the Concluding Chapter of Crawford.
Crawford's former home at 426 N. Bristol Avenue is not currently listed for sale. However, Trulia values the six-bedroom, 10-bathroom 11,558 square foot house at more than $14 million, as of May 2022.
RELATED: Steven Spielberg Recalls Joan Crawford Selling Pepsi-Cola to His Movie Crew to Force Them to Belch