Joanna Gaines Gave Up the Name of Her One-Time Celebrity Crush
Fixer Upper stars Joanna and Chip Gaines are happily married, but that doesn't mean they've never had a celebrity crush. Joanna's crush was temporary, of course, and no match for Chip, her one and only life and business partner of 17 years.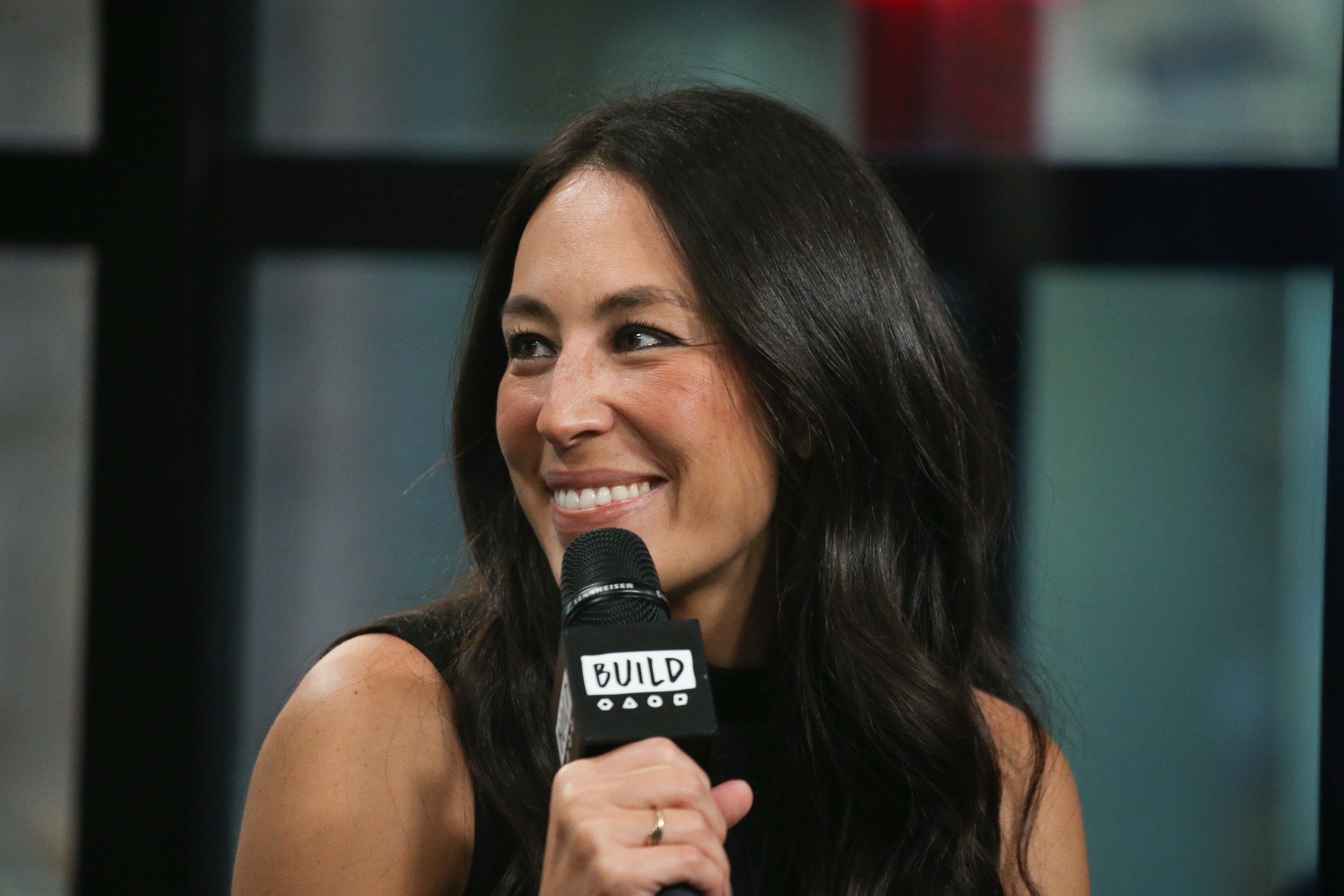 There's only 1 man for Joanna Gaines
RELATED: Joanna Gaines Reveals How Her Kids Are Like Her and Chip and How They Involve Their Children With Planning Meals
The couple met when Chip fatefully stopped in to Joanna's father's car repair shop. The 45-year-old shared his story of seeing his future wife from afar and knowing they would one day be together.
"Her dad made the mistake of putting a pic of the family behind the counter at his (automotive) shop. I knew I'd marry her one day just by the picture on the wall," he told Pop Sugar in 2018.
Joanna recalled Chip coming in again to get brake work done. Her future husband's outgoing personality impressed her.
"We met in the waiting area and hit it off immediately," she told Pop Sugar. "He was genuinely engaging and he had such a sincere smile." 
The 3 other men in Joanna Gaines' life
Joanna's three other important men – her sons – Drake (born in 2005), Duke (born in 2008), and her youngest son, Crew (born in 2018), are the other apples of her eye.
Her eldest son, Drake, just received his driver's permit and the occasion gave the 42-year-old mom an incredible amount of perspective on the speed of time.
RELATED: Joanna Gaines' New Book Wants to Let Children Know 'The World Needs Who You Were Made to Be'
"Drake waited in line for an hour and finally got called up to get his drivers permit," she wrote on an Instagram post showing her son walking toward a desk at their local motor vehicle center, "and then my 15 year old little boy drove home with Chip and all of a sudden he is all grown up."
Joanna compared the moment with another earlier in the same day involving her youngest son, 2-year-old Crew.
"It's crazy because this morning I spent most of my time teaching Crew how to go up and down the stairs because he is still so wobbly," she continued."
"The gap between these two circumstances with my boys is wide but the feeling on both is somehow the same. Parenthood is all about training these babies up to eventually let them go."
Joanna Gaines reveals her celebrity crush
The mother of five revealed in an Instagram post in 2019 that at one time she had a crush on former late-night host, David Letterman.
In her post she wrote, "True story – when Chip and I were dating, he asked who my celebrity crush was . . . I quickly answered and said @letterman."
As for Chip, while he didn't reveal any past crushes, he told People in 2019 that his attitude toward dating was admittedly immature. He knew once he met Joanna, he had to grow up fast.
"I really wasn't that guy [to 'settle down']," he said. "I dated girls whose goal in life was to get married and have kids. They had it all planned out, but I was too selfish. It was about me and what I wanted to do, and I didn't have anything tying me down."
After meeting Joanna, Chip knew she was the real deal.
"It felt like there was this real transition. I matured and grew up. It just kind of clicked in my brain: 'This is going to work."'
After meeting Chip, that's when Joanna likewise clearly grew up, with thoughts of David Letterman fading away to nothing more than an interesting future Instagram post.
RELATED: Joanna Gaines Reflects on How 'Crazy' It Is Having 1 Kid Driving and 1 Learning to Climb Stairs