Joanna Gaines Keeps a Broken Clock on Her Wall for the Sweetest Reason — Because 'Time Stands Still' at Home
Fans around the world love mimicking Joanna Gaines's signature style which became popularized on her hit show, Fixer Upper. Joanna has a unique glam/farmhouse/industrial look that's a little bit minimal and very functional.
The 42-year-old mother of five is adamant about finding balance between a home that's aesthetically pleasing and one that functions well for a family full of kids. Not everything she puts in her home designs is practical — but as Joanna revealed to Today show host Jenna Bush Hager, there's a very good reason why her oversized living room clock doesn't tell time.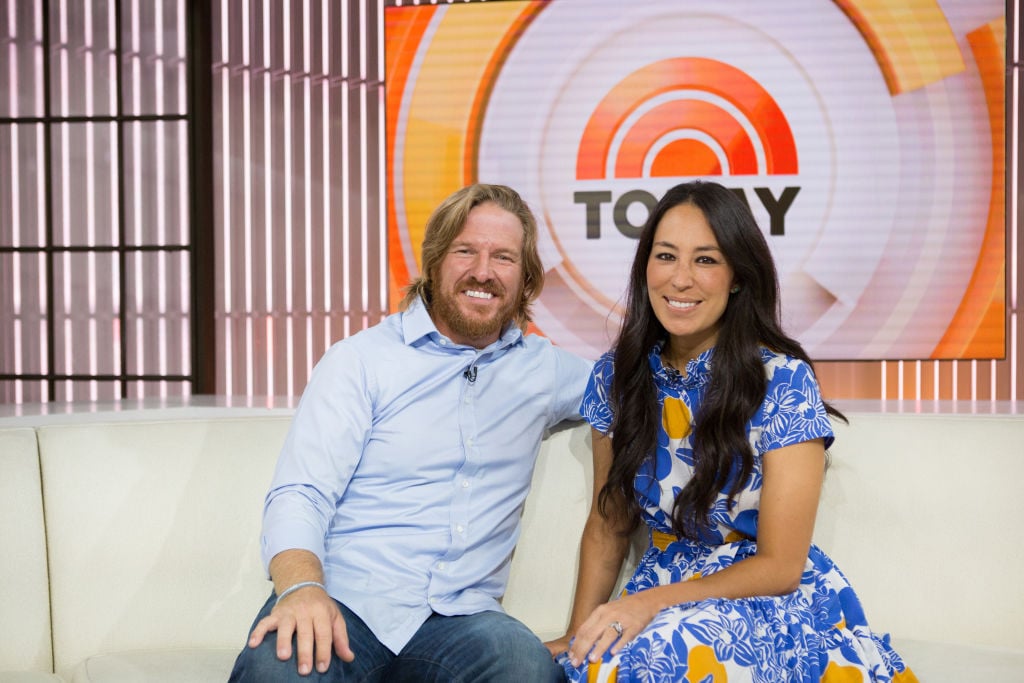 Joanna Gaines has never been shy about sharing her home life
One reason so many fans fell in love with the Gaines family is that Chip and Joanna never shied away from revealing their private life at home. While some celebrities keep their spouses, children, and homes hidden from view, this Waco-based couple constantly shows footage of their stunning renovated farmhouse.
Fans could tell how important Chip and Joanna's kids are to them and just how much Joanna adores being at home with her family. But during the Today show home tour, we also learned one super sweet fact about the Gaines family clock.
The clock in the Gaines family living room doesn't tell time
One of Joanna's favorite home accessories is the huge clock hanging over the couch in their living room. Fans have undoubtedly noticed it in past episodes of Fixer Upper and in snapshots Joanna shares on Instagram. But they may not realize why the clock is non-functional.
As Joanna is pointing out the most treasured accessories, she gestured to the giant timepiece and said, "This old clock — one of my favorite pieces in the house. Any time I'm home with the kids, time kinda stands still," Joanna explains. "I feel like always remembering just what a gift time is."
Chip and Joanna Gaines quit 'Fixer Upper' to spend more time with their kids
It's not even slightly shocking that the Gaines parents treasure spending time with their brood of children — that's precisely the reasoning they gave for stepping back from the hit reality show Fixer Upper at the height of its popularity.
Chip said it "wasn't an easy decision" and that experts warned them that they'd lose popularity if they stopped filming. But the couple forged ahead anyway, welcoming their son Crew a few months after the final episode aired.
The Gaineses are coming back to television on their own terms
Fixer Upper won't be resurrected on HGTV the way we knew it. But Chip and Joanna are launching their own network that will replace DIY in the Discovery family. Magnolia Network will include lifestyle content ranging from renovation shows to cooking tutorials and more.
Chip and Joanna are still busy splitting their time between working on their network and managing their thriving retail emporium, Magnolia Market at the Silos. Still, we know based on comments they've made, plus the clock that still hangs in the living room, that their home is the one place where time always stands still.