Joanna Gaines Says New Mothers Need Her 'Mom's Seaweed Soup': 'Just Trust Me on This One'
If anyone knows about being a new mom, it's mother of five Joanna Gaines.
Her children with husband and fellow Fixer Upper co-star Chip are Drake, 16, Ella, 14, Duke, 12, Emmie, 11, and Crew, 2.
According to Gaines, after each one of her children was born, she replenished her energy and body with her mother's seaweed soup. In fact, the Magnolia Table author swears by it.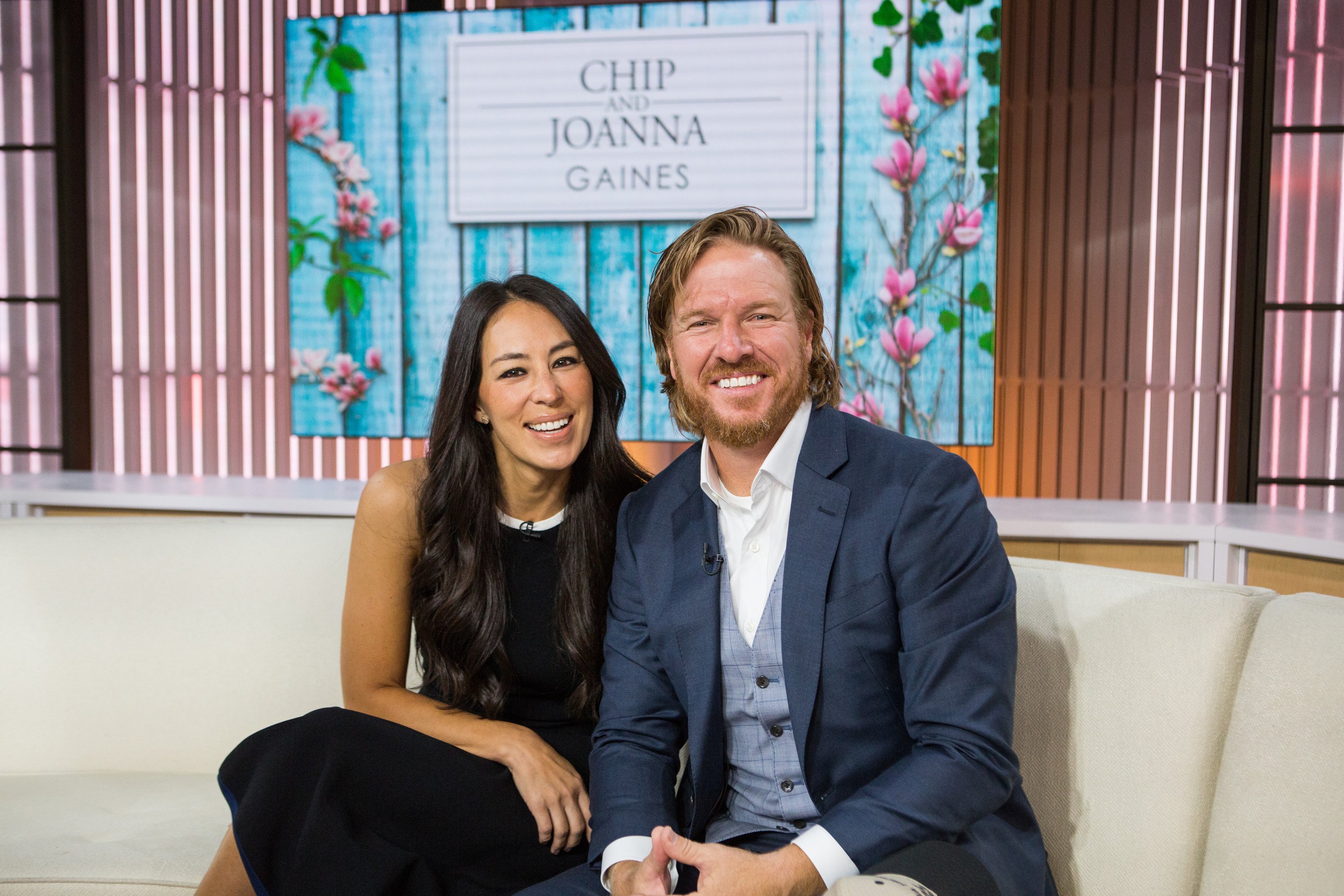 Mom's Seaweed Soup
Gaines' mother, as she explained to Darling magazine (via Today) last month, "is full Korean and my dad is Caucasian." And after the birth of each of her children, her mother would arrive at her home armed with her Seaweed Soup that she knew would revitalize her daughter.
"It is Korean custom to make seaweed soup for a new mom after she's given birth because it's packed with all kinds of nutrients and a variety of protective antioxidants that are so healthy for the body," Gaines wrote in Magnolia Table, Volume 2: A Collection of Recipes for Gathering.
She added that her children have come to enjoy and frequently request the dish.
"Because it has become a staple dish of my mom's, it is something my kids have grown to love…," she continued. "The texture of the soup is something you have to get familiar with, but once you do, the rich flavor becomes this experience that is almost impossible to put into words. Just trust me on this one."
The ingredients for Mom's Seaweed Soup
For Gaines, this Seaweed Soup is comfort food at its best and she "started to commission my mom to make our family a big batch about once every season, which I'll share with the kids (with a little reluctance, if I'm being honest)."
It calls for wakame, a seaweed that can be found in Asian supermarkets and online.
Ingredients for Mom's Seaweed Soup:
1 cup torn wakame
A tablespoon of toasted sesame oil
1 1/2 pounds beef tenderloin, cut into 1/2 inch cubes
3/4 teaspoon kosher salt
1/2 teaspoon freshly ground black pepper
1/2 teaspoon minced garlic
1 tablespoon jarred concentrated beef stock base
1/2 cup chopped green onions
2 cups uncooked sticky rice
Sesame seeds, for garnish
How to make Joanna Gaines' mom's seaweed soup
Firstly, put the wakame in a bowl large enough for the seaweed and cover the seaweed with warm water. Leave it at room temperature until it has rehydrated.
Heat the sesame oil in a large pot over medium to high heat. Cook the beef, 1/2 teaspoon of the salt, and the pepper, and stir until the beef has browned. Stir in the garlic and continue cooking for another minute.
Add eight cups of water and the beef stock base. Boil the mixture over high heat, then mix in the wakame and green onions. Lower the heat to medium-low and simmer for 45 minutes, stirring occasionally. Stir in the rest of the salt.
Prepare the sticky rice, cover it, and keep it warm.
Dividing the rice into six bowls, pour the soup over the rice and add the green onions. Sprinkle with sesame seeds and serve.
This soup will keep, refrigerated, for up to three days.