Joanna Gaines Reflects on How 'Crazy' It Is Having 1 Kid Driving and 1 Learning to Climb Stairs
Joanna Gaines has never complained about the huge age gap between her oldest and youngest child. But lately, she's having a difficult time reconciling two very different stages of childhood that her sons are going through.
Recently, Joanna took to Instagram to talk about how weird it is having one kid ready to leave the nest while the other is just settling in.
Chip and Joanna Gaines left 'Fixer Upper' right before their family grew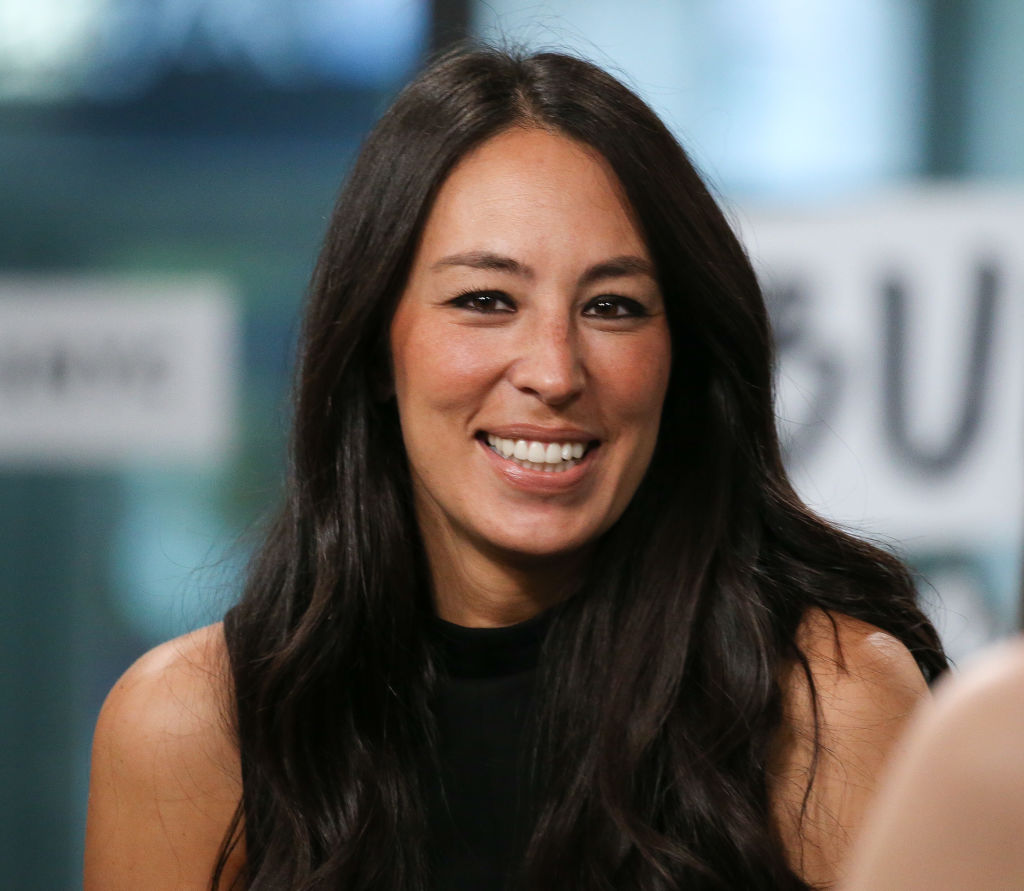 Fans were heartbroken to hear Chip and Joanna Gaines would no longer be hosting their wildly popular renovation show, Fixer Upper, on HGTV. The couple said they didn't take the decision lightly but did want to spend more time with their family. The show ended after the fifth season in 2018.
They didn't know it at the time, but the timing couldn't have been more perfect. The couple found out they'd be adding a fifth child to their brood just before the series finale. "If you would have told me that I'd end this season of the show pregnant with our fifth baby, I would've laughed," Joanna wrote on her blog.
Joanna Gaines's oldest and youngest kids are hitting milestones this year
The age gap between the oldest Gaines son Drake and the youngest, Crew, is significant. That's been helpful as Chip and Joanna frequently encouraged their older children to help with babysitting responsibilities. But recently on Instagram, Joanna reflected on some bittersweet parenting moments.
"Drake waited in line for an hour and finally got called up to get his drivers permit and then my 15 year old little boy drove home with Chip and all of a sudden he is all grown up," she wrote in the caption.
Next, Joanna discussed the huge difference between Drake learning to drive while Crew was practicing very different skills at home that day. "It's crazy because this morning I spent most of my time teaching Crew how to go up and down the stairs because he is still so wobbly (his weight is not distributed evenly quite yet)," she wrote.
"He used to reach for my hand when climbing the stairs so I could help him and now he insists on doing it himself."
She's coming to terms with letting go of her big kids
They say time flies when you have kids and Joanna is learning that firsthand. But it's probably comforting to know that even though her oldest is taking major steps to move on and grow up, her youngest will still be home for a long while.
"The gap between these two circumstances with my boys is wide but the feeling on both is somehow the same. So many hard and beautiful moments of beginnings and ends," Joanna continued. "Parenthood is all about training these babies up to eventually let them go. May we savor all the big and quiet moments along the way."
It's clear that the Gaines family has a lot of milestones to celebrate this year for both the older and younger kids.