Joanna Gaines Says Taking up This Hobby Renewed Her Confidence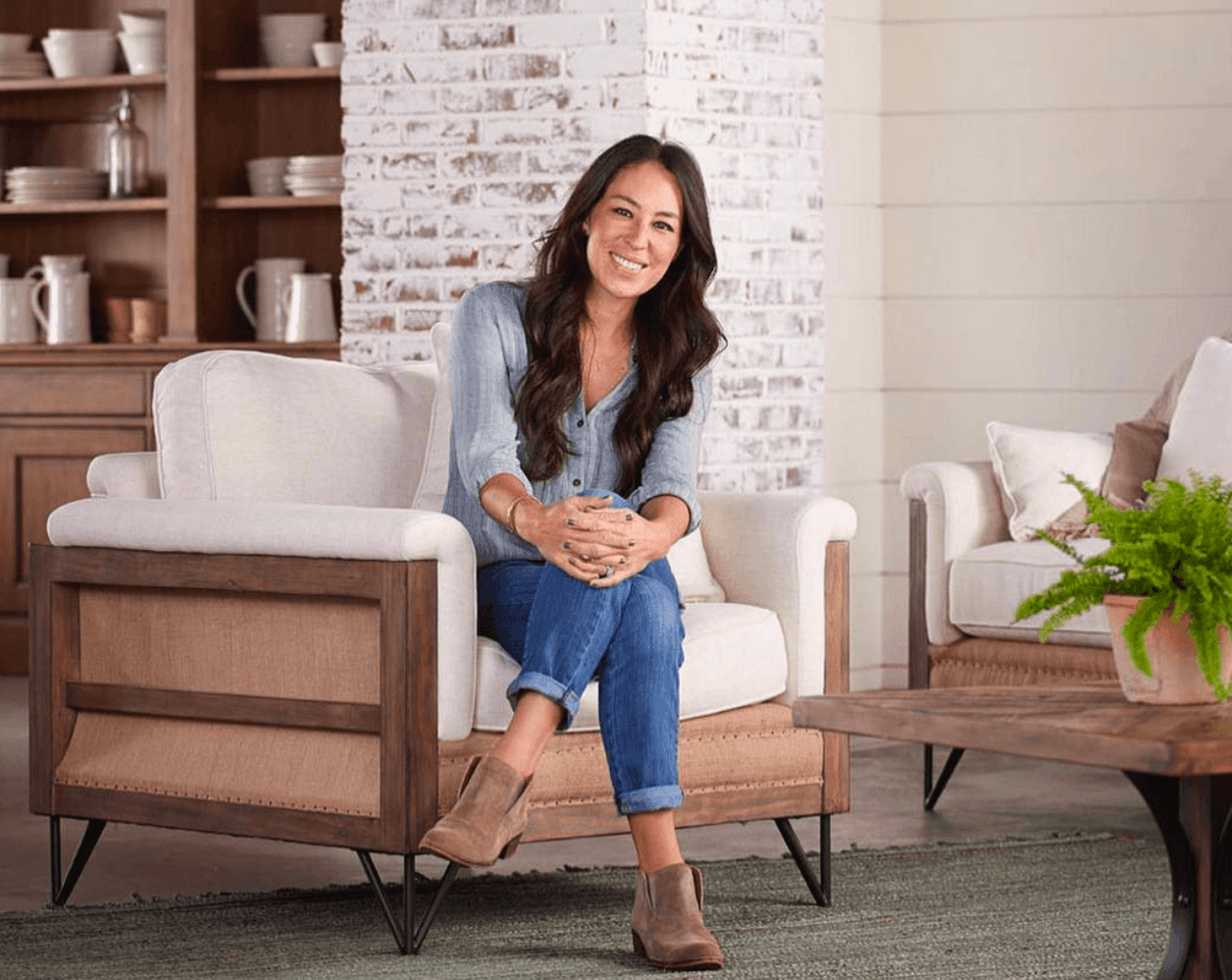 If you've ever watched HGTV's Fixer Upper, then you know Joanna Gaines is a woman of many talents. But there's one talent you might not be aware she has. In the latest issue of The Magnolia Journal, Joanna spoke about a new hobby she learned and how it changed her life.
Here's the hobby Joanna Gaines says renewed her confidence.
Trying something new
In the fall issue of The Magnolia Journal Joanna says she learned the importance of stretching herself and trying something she's never done before. The Fixer Upper star says trying a new hobby helped her see the world in a different light. "Trying out an unfamiliar creative practice … pulls me out of my daily grind. It gives me eyes to see the world around me with a different perspective," says Joanna in her magazine feature.
Rejecting the pressure to be perfect
Joanna says she relishes her new hobby because it's not about being perfect but enjoying the moment.  She makes a point to focus on herself during this time. "Because I'm not doing this for anybody but me, there's no pressure. I know whatever I create needn't be perfect. The real value is in showing up. It's in rolling up my sleeves and not being afraid to get a little messy," she says.
This is the hobby Joanna Gaines says helped her feel more confident
The hobby Joanna recently took up is watercolor painting. She says a friend gave her a lesson in 2017 and she liked it right away. Joanna reveals she initially didn't get the hang of watercolor (according to her, the apple she tried to paint looked like a burned plum), but she started to get the hang of things once she allowed herself to slow down.
Once Joanna began to develop her skill, she shared her excitement on Instagram. Joanna posted a photo of one of her watercolor paintings on Instagram back in August 2017. She captioned the photo, "Look mom! I painted a rose! #watercolor #learningsomethingnew."
Gaining confidence and freedom
Joanna said she was hesitant to try watercolor painting because she was afraid she would fail at it. However, once she gave it a try, she learned she was quite good. She also said overcoming her fear of not being good at watercolor helped her learn what she is capable of. Now that she has more confidence in her abilities, she says she is able to enjoy the freedom that comes with painting
I used to shy away from watercolor for fear that I'd be no good at it. This past year I've embraced the freedom of this art form and its ability to expand my understanding of what I'm capable of. As it typically goes with any new creative practice, this has given me a new perspective about myself and the world around me.
Learning to let go
The designer said she's used to being in control. She admits to her readers she likes following a routine and sticking to a systematic way of doing things. Joanna says this focus is necessary for her to do the type of work she does each day, so it works well for her. However, Joanna notes this approach doesn't work as well when it comes to watercolor.
So much of my work is literal, but watercolor is anything but precise. The moment the paint hits the paper I lose my sense of control and instead play bystander to where the colors meld and how the piece begins to take shape … I've found it to be so good for my creative mind and well-being to sometimes toss out the rulebook and paint outside the lines. Both literally and figuratively.
Check out The Cheat Sheet on Facebook!