Joanna Gaines' Son Crew Goes 'Fishing' and Fans Can't Get Enough of the Cuteness Overload
Joanna Gaines' captured photos of her son Crew engaging in fun pretend play and shared the moment with fans on Instagram. They couldn't get enough of the sweet kid moment.
Joanna Gaines gave a glimpse at a sweet moment of her son Crew in action and fans loved seeing the little one's imagination. Gaines' social media followers weighed in with reactions to the overload of cuteness.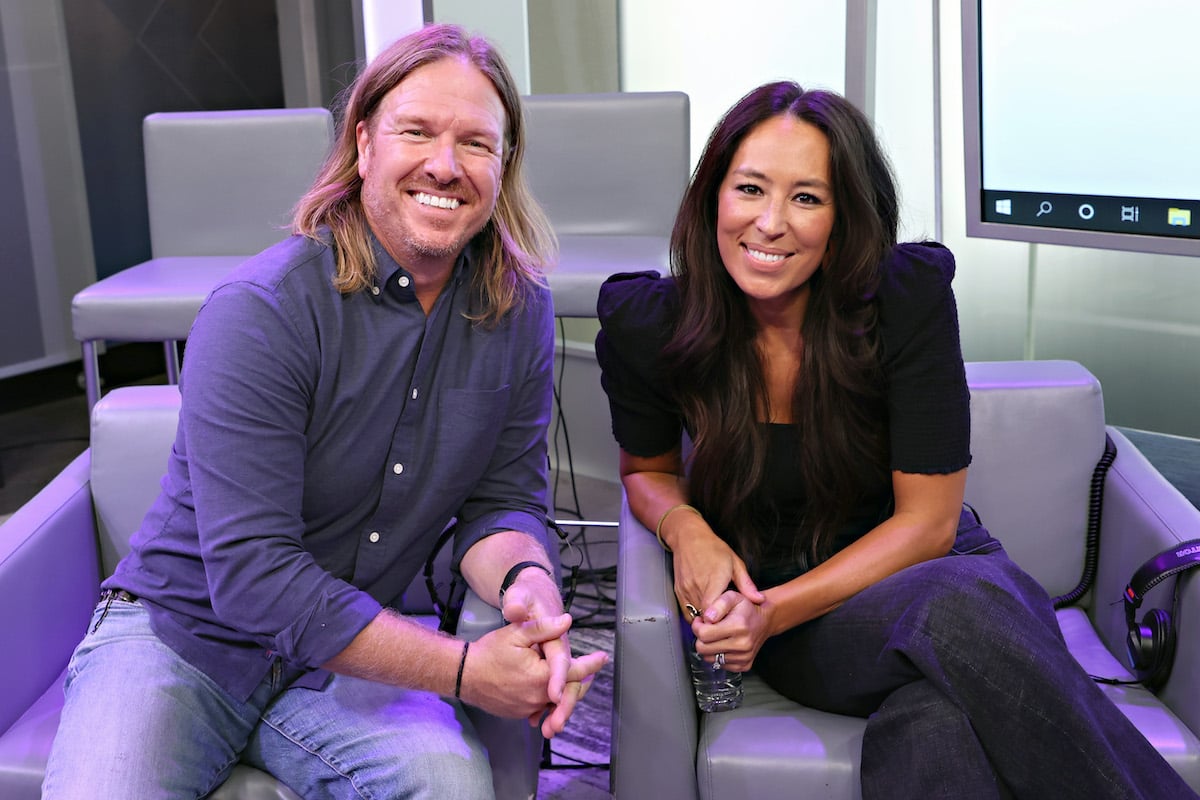 Joanna Gaines' son Crew has a pretend fishing session
On April 28, Gaines took to her social media accounts to share photos of Crew holding a fishing pole on the back of Chip Gaines' truck at sunset.
"Just sittin' on the back of dad's truck tonight hoping to catch some mahi-mahi," Gaines wrote in the Instagram caption.
In one image, Crew is sitting with the pole and he's seen standing in another pic. Joanna posted a third photo of their legs and Crew's little dinosaur-themed rain boots that look well-loved.
Gaines' fans couldn't get enough of the sweet moment
Not surprisingly, Gaines' fans loved seeing this pure moment. "Cuteness Overload! Oh my Goodness!," one of her followers commented on Instagram. Other fans shared reactions that included, "What a sweet moment!," "Adorable. So adorable," "Cutest ever," and "Such precious moments."
"Isn't he just so much fun?" one Instagram user said.
"Oh my gosh! That is so cute!" another follower remarked.
"Perfect way to enjoy a sunset," another fan wrote. "Crossing my fingers for him!"
"The sweetness of having a little one around … it's the best!" a fan shared.
Other fans felt the nostalgia of seeing this kid moment, with comments like, "Aww! I apparently used to do that into puddles for HOURS," "How cute!! Oh to be a kid again!! Such simple pleasures," and "Nothing is as fun as make-believe."
Some fans loved seeing the memory-making in action, with one follower noting how the years "fly by so fast."
Many of her fans enjoyed seeing the boots that have likely been handed down. "Very loved boots there," one follower pointed out. Another fan remarked, "Love his boots! Little folks are the best."
One Facebook user chimed in with a comment about the beauty of kids playing and using their imaginations. "It's wonderful seeing children playing outside, just being kids, letting their imagination run free, breathing in the fresh air," they wrote.
Crew won over Joanna Gaines' fans with another cute moment
Of course, this isn't the first time Gaines has shared some of her youngest child's sweetest moments, including the time he said goodnight to each of his plants.
On March 9, Gaines shared a video on Instagram of Crew in the greenhouse, talking to his plants. He gave each one a little goodnight message, sweetly encouraging them to rest well.
"Before the sun sets, he tells his little plants good night and to not let the (bed) bugs bite!" Gaines wrote in the caption.
Crew is heard in the video saying, "Have a nice sleep," "Good night," and "Don't let the bugs bite."
Fans commented on the post, with some noting how much he's "a mini version of his mommy."
"Oh my goodness, the apple doesn't fall to far from the tree," one of her followers noted. "His precious love for nature is just like yours."