Joanna Gaines Swore By This Comforting 6-Ingredient Pasta Dish During Her Most Recent Pregnancy
Lifestyle author and Magnolia Table host Joanna Gaines opened up about what made the first trimester of her pregnancy with her youngest child Crew so cozy and warm.
It's a six-ingredient recipe and Gaines said, for her, it was love on a plate.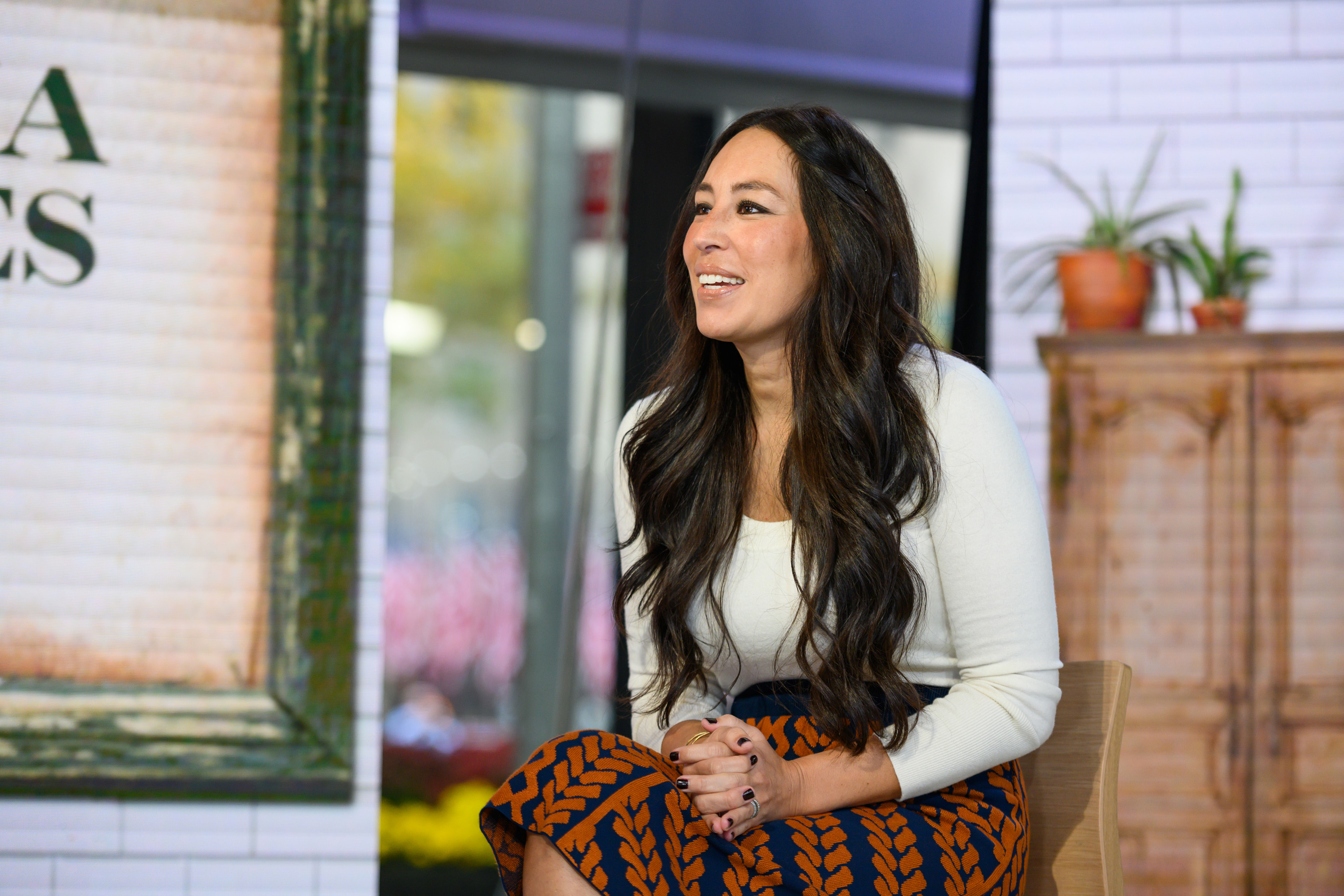 The quick recipe that Joanna Gaines turned to during her last pregnancy
Gaines' youngest son Crew turns 3 this June. She shared in her cookbook Magnolia Table, Volume 2: A Collection of Recipes for Gathering that she discovered she was pregnant with Crew right before setting off on a trip to Italy with her husband and good friends. The rich food didn't tempt her. Only one faithful dish was her go-to over and over again throughout their visit.
"Most of the restaurants we dined in served these incredibly rich, decadent Italian dishes," she wrote. "Normally, I would be all-in for that kind of meal, but my first trimester had me craving simplicity.
"So, anywhere we ate, I would ask the waiter if the kitchen could make me a simple plate of cacio e pepe. While its name might sound like it's going to be a complicated dish, it basically translates to 'cheese and pepper,' which really is as simple as it gets."
A 6th Gaines child?
The time has flown by for the Gaines family. They had just announced little Crew's birth in 2018 and this year, the youngest of five kids is turning 3.
Gaines told Savannah Guthrie and Hoda Kotb in a 2018 visit to Today: "He is a gift. We were talking the other day and we were saying he has really slowed down time for us. He's just been a gift."
Kotb "went there" and asked Gaines and her husband Chip if they could imagine adding a sixth child to the mix.
"[Chip] wants him to have a sister," Joanna said as she gestured towards Crew. "I don't know. I love the process of being pregnant. I love giving birth."
Of Crew's four siblings, Joanna said, "They are obsessed with him. I have to fight to hold him."
How to make Gaines' cacio e pepe
Gaines said about her rendition of the cheesy, peppery pasta dish: "The version we developed for this book tastes like a really good stripped-down mac and cheese – and a single bite takes me back to those Italian dinners and the first few weeks of pregnancy with my sweet Crew."
The Fixer Upper star's recipe is wonderfully simple. It calls for bucatini pasta, unsalted butter, black pepper, Parmesan cheese, pecorino cheese, and boneless chicken breast.
After cooking the bucatini, save a little of the pasta water.
In a skillet, toast the pepper in the butter and whisk in the pasta water. Add the cooked pasta to the skillet. Toss in the remaining butter and cheeses and combine.
Serve with chicken sliced on top.
It's the perfect quick dish for a weeknight meal – or for when you're in need, like Gaines, of a little simplicity on a plate.