Jodie Comer Helped Create Villanelle Through Instinct Since She Didn't Go To Drama School, the 'Killing Eve' Star Said
Jodie Comer was one of the youngest actors to win an Emmy for Outstanding Lead Actress in a Drama Series, and if you've seen her as Villanelle in Killing Eve, it's easy to see why. 
Villanelle is a stylish assassin who you can't help but be drawn to. She's charismatic and devious, and definitely a bit unhinged at times. She has a lot of growth throughout three seasons, and it's mesmerizing to watch. Plus, the cat and mouse game between her and Eve Polastri, played by Sandra Oh, is something you cannot take your eyes off of. 
Even though Phoebe Waller-Bridge isn't a writer on the series anymore, she was the showrunner and lead writer on Season 1, which is felt throughout that first run of the show. And that collaboration between Waller-Bridge and Comer is truly how the character of Villanelle was created. 
Jodie Comer and Phoebe Waller-Bridge created Villanelle together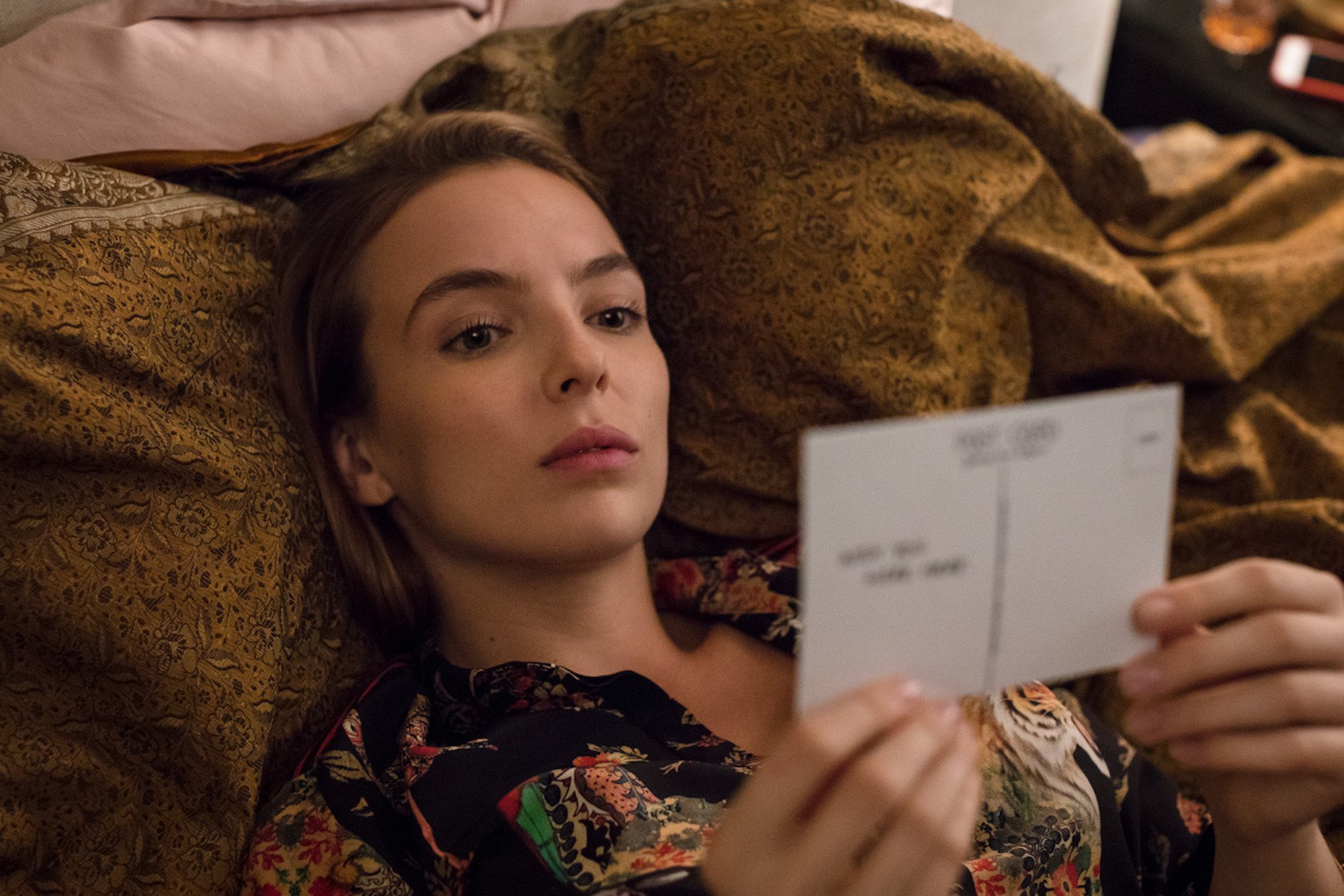 Everyone has an opinion about which season is best, and if quality has gone down or not. But it's safe to say that there is a difference between the season that Waller-Bridge created and the rest. It's also the very start of it all; it established these characters and their world. 
"The great thing about creating Villanelle, as Phoebe had written her, was that her tendencies and behaviors were very clear," Comer told InStyle in a Dec. 1 interview. "But then as we were filming, I was bringing in elements of myself." 
Killing Eve was the first lead role Comer ever had, so not only was she creating this new character, but she was also learning how to lead a show. And it made sense that Waller-Bridge would work off of Comer's example. She didn't have the expertise of drama school and was working off of her intuition. 
"When Phoebe was watching the dailies, she'd write them into the script a little bit, so it felt like a collaboration," Comer continued. "I didn't go to drama school, so techniques, I know very little of. For me, it's always just been instinct."
Comer has been passionate about acting from a young age
Judging from her role as Villanelle and her history, Comer's instincts are pretty good. She's been acting since a young age, performing in talent shows at age 12 in Liverpool. She was actually left out of a routine one year, which prompted her to do a monologue on her own, which jumpstarted her love of acting. One thing lead to another and she booked a BBC radio show. The rest is history. 
While on The Two Shot podcast in 2018, Comer shared that she knew she didn't want to go the drama school route. That could have been an option, but she was already working and wanted to continue auditioning. 
"I kind of just really loved acting and, some people go to drama school and it's the best thing for them," Comer said. "But I think in my head, the thought of kind of being in a room, even though it is physical and whatever other elements there are, doing that from seven till seven, I don't think I would have coped well in that environment."
The thought of theater 'terrifies' Comer, but she does want to try it someday 
With no formal teaching, she's won an Emmy and a BAFTA; not too shabby. Obviously, she has a bright career ahead and Villanelle is one of the most vibrant characters on TV at the moment. But going forward, there is one form of entertainment that frightens Comer a bit because of her lack of drama schooling, and that's theater. 
"It terrifies me, the thought of it. Because I haven't been to drama school — though of course, I have my process — I've always thought I was lacking a little bit in detail," Comer told Vogue UK in June. 
She said that she's been told in past theater auditions that she lacks experience and there might have been "snobbery" involved in that. "And the insecurity with me is that I'm not theatre trained," she continued. "I've always been waiting for the perfect moment."
But, that was before she gave a 42-minute monologue in BBC's Talking Heads. So who knows what the future holds for Comer?