Jodie Comer's Alleged Boyfriend Has Fans Livid Because He Seems To Be a Trump Supporter
Killing Eve brought Jodie Comer's name into the mainstream media, and for good reason. Her portrayal of Villanelle on the series is mesmerizing, to say the least. Plus, with all the accents and emotions the role calls for, Comer really flexes her acting chops. She's gained so many fans because of the show as well, but now a lot of them are angry at the actor for who she's allegedly dating. Mostly because this person seems to be a Trump supporter.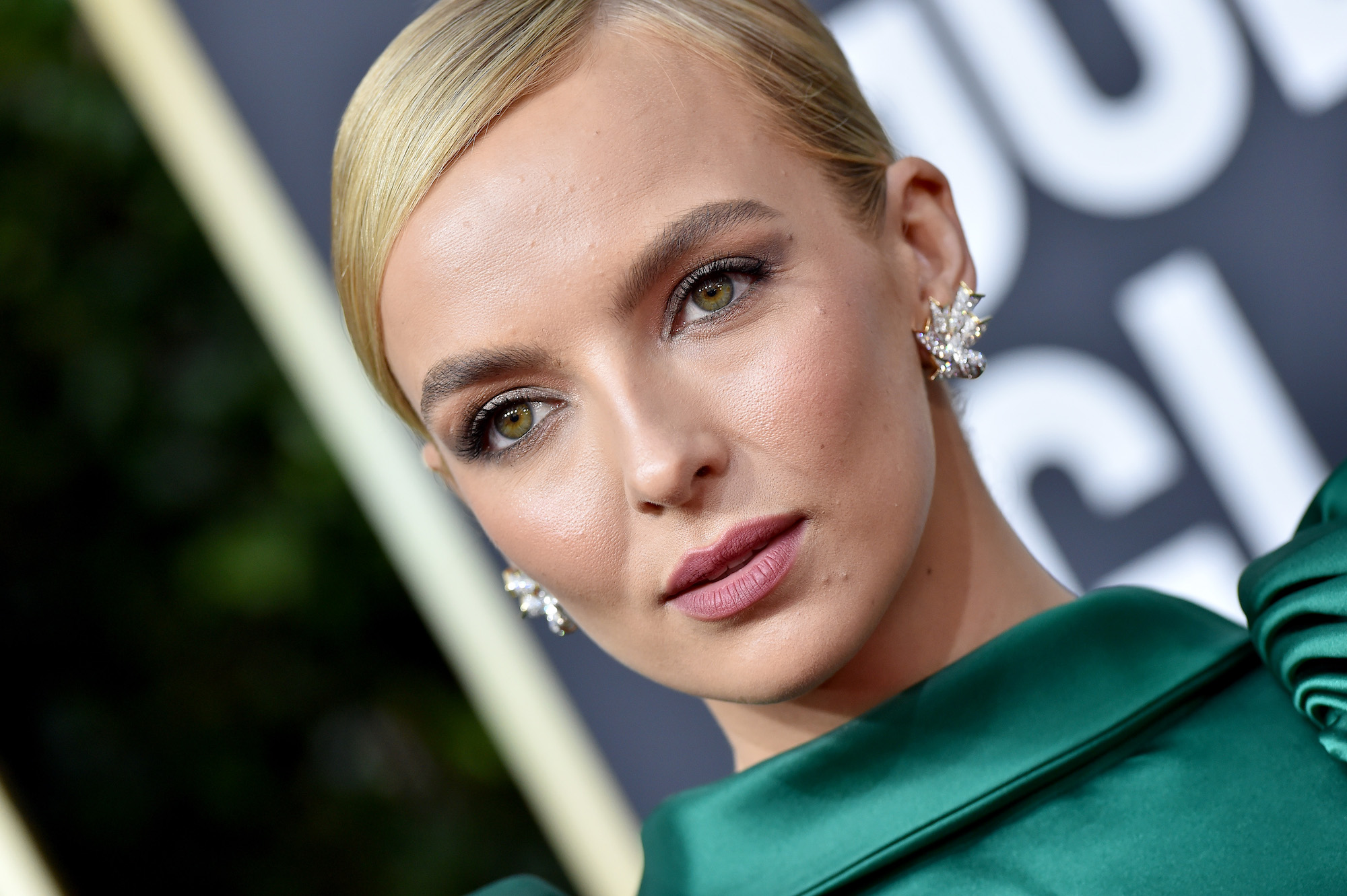 RELATED: Jodie Comer Found It Hard To Date Because of Villanelle, But Is The 'Killing Eve' Star Currently Single?
Jodie Comer is allegedly dating a Trump supporter
It's not clear why this news blew up or what started it, but between July 7 and 8, fans on Twitter seem to have found Comer's boyfriend. Users shared that she's dating a James Burke. One thread about Burke shows that he's a registered Republican and follows Trump on Instagram, which is what most fans have an issue with. However, the Instagram account they shared doesn't show up anymore. 
There are also pictures and videos of the two together, although it's unclear where they came from. Regardless, fans aren't happy. 
Comer has been very private about her personal life, even deactivating her Twitter earlier this year. But she did share with Vogue UK in April that she was "very much" in love. 
"I think love's the best. I'd been single for a while and just kind of going with the flow and doing my thing. That's the thing, isn't it?" Comer said. "When you're relaxed and letting the universe do what it's doing, things kind of fall into place. Which is very much what happened. Which is great."
If some of the info on her boyfriend is correct, then he's reportedly from Boston, which is where Comer filmed Free Guy last year. 
Fans are angry because Comer's words and activism seem performative now
While fans are angry about this new information, a lot of it stems from the fact that Comer's alleged boyfriend is conservative. Comer plays a bisexual, queer character on Killing Eve and just did a reading from Vita Sackville-West to Virginia Woolf for Amnesty International UK's Pride Inside event. She also previously shared support of the Black Lives Matter movement.  
"the lgbt community are allowed to be hurt and disappointed by this news, jodie has played multiple lgbt characters… and now it all feels like a betrayal. anyone who thinks lesbians are just mad bc she has a bf, go f*ck  yourself," one user wrote. 
Another posted about the hypocrisy of standing up for progressive movements while dating someone who seemingly opposes those things. 
"i'm sorry but jodie posting about BLM on her (temporary) story for one day and playing WLW characters while having a racist/trump-supporting boyfriend is the definition of fake white allyship," another user wrote. "it's upsetting."
RELATED: The Jodie Comer and Niall Horan Dating Rumor Started Thanks To a Villanelle Prop
Comer hasn't responded to these reports yet. 
Others are saying that she shouldn't be defined by the person she's dating
Other fans are trying to deflect the damage away from Comer, stating that she might be dating a Republican, but that doesn't mean she has the same views as him. One user wrote that Comer shouldn't be defined by who she's dating. 
And others are unsure what to believe. Again, nothing has been confirmed and some users are unsure if some pictures depict Comer and Burke or someone else. 
"so everyone is canceling jodie comer for dating a republican…yet no one knows if the name they have matches up to the guy she was photographed with??" one user wrote. "so without any actual evidence the internet is "canceling" another celebrity, worms for brains."
Considering that Trump's rhetoric and central supporters include racism and other negative prejudices, it's easy to see why fans are startled at this news. Only time will tell how Comer responds to this and if it'll further impact her fan base going forward. 
RELATED: Jodie Comer To Read Vita Sackville-West and Virginia Woolf's love letters With Nicola Coughlan For Pride Fest