Jodie Comer's Newest Role Was 'The Hardest Thing' She's Done, and Not Because She Had To Do Her Own Makeup
With the success of Killing Eve, Jodie Comer has become a rising star in the television scene. Her past projects aren't super well-known in America, but with rumors about pretty major casting decisions coming up, and other things she's working on, Comer's name is only going to grow. Her role on BBC's Talking Heads is the next project to premiere for Comer, and it was strikingly hard with the execution, along with the fact that it was filmed under social distancing guidelines.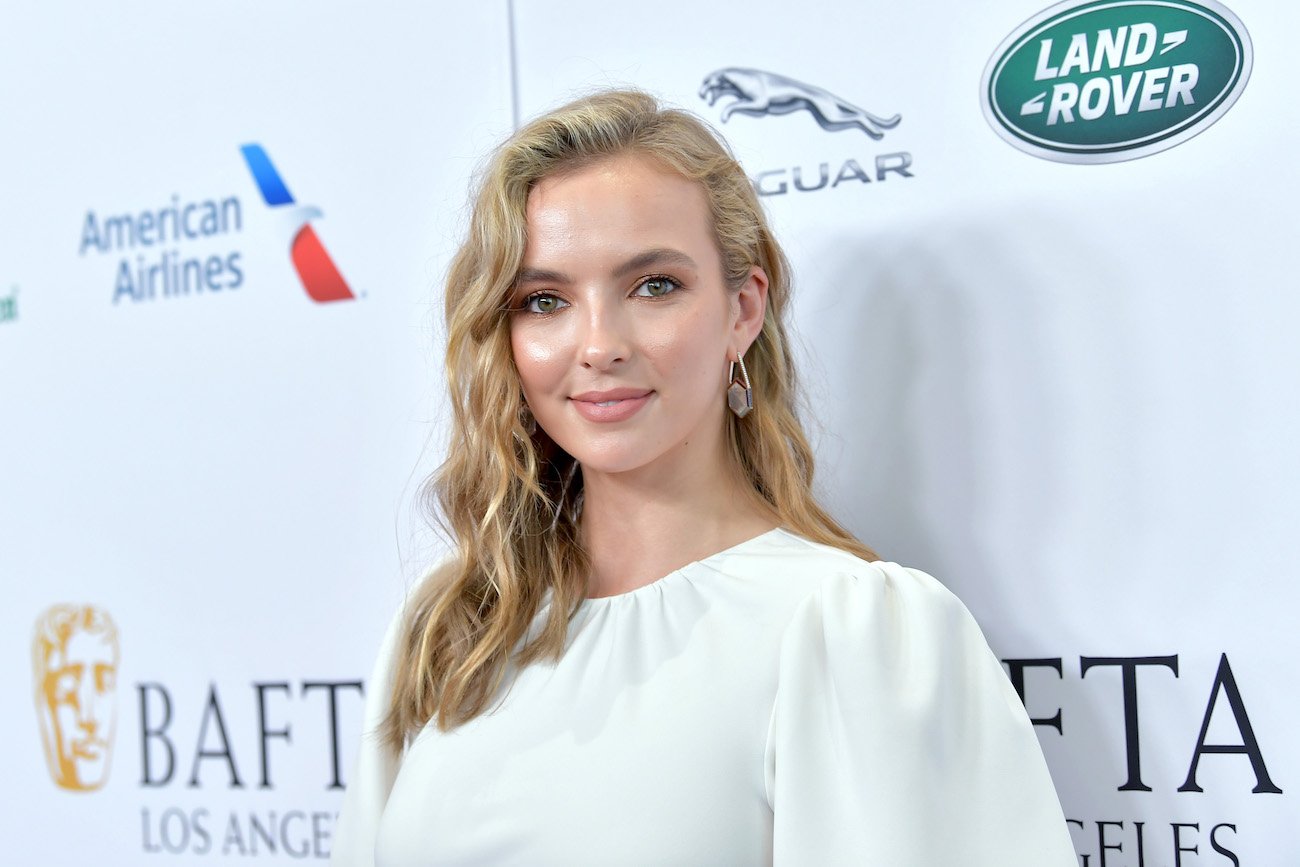 Jodie Comer plays an 'accidental porn star' in 'Talking Heads' 
Talking Heads is a reboot of British playwright Alan Bennett's monologue series from the '80s. Comer is taking up the role of Lesley in the episode "Her Big Chance," which was originated by Julie Walters. 
British Vogue described the role of Lesley as an actress who becomes an "accidental porn star," because her 42-minute monologue consists of her talking about the trials and tribulations of being an actress. Lesley finally gets, what she thinks will be, her big break only to find it's actually a soft porn film. 
According to The Guardian, the series filmed in late April and followed strict COVID-19 guidelines. However, filming for everything else was shut down throughout the world, later on, resulting in a lot of production delays. For instance, Killing Eve Season 4 is now facing delays to scout filming locations, and Comer's film The Last Duel was cut off from filming before they could finish.
'Talking Heads' was the 'hardest thing' Comer's been in
In a June 22 interview with Vogue UK, Comer said that the role of Lesley was, "without a doubt, the hardest thing I've ever done." Not only would a non-stop, 42-minute monologue be difficult, but under social distancing guidelines, it made filming even harder. Also, production was speedy as well. 
"It all happened very quickly, which means I couldn't overthink it too much at least. I got the email from my agent and within a few days, me and Josie [Rourke, the director] were rehearsing on Skype in the mornings," Comer told Vogue UK. "Then we shot it in a day and there was only one person on set with me at any given time. It was completely silent apart from me talking. All day down the barrel of the lens."
She said she's "generally" pretty good at learning her lines, but with a monologue that long, it's more challenging. Another hurdle was that each scene was one take. "If ever I fluffed a line, I had to take a deep breath and go back to the beginning," Comer said, also noting the crew members "were very patient."
Comer had to do her own makeup, too
One aspect of her makeup that Comer already does on her own on the set of Killing Eve is her eyebrows. But with the COVID-19 guidelines, while filming Talking Heads, Comer had to do all of her makeup herself. 
"It was fun actually. We tried to make sure it had the '80s feel while being a little more stripped back," Comer said.  
While that wasn't the hardest part about working on the show, it was a little worrisome at first for the actress, because she wasn't sure if she'd be able to get into character like she's used to. 
"Sometimes when you're getting your last hair and make-up checks on set, that's your little quiet minute to get in the zone," Comer said. "So I was worried that doing it myself, being self-conscious in that way – making sure I looked okay – would be a bit distracting for getting into character. But I made it all part of Lesley."
Comer and her smokey-eyed Lesley premiere on iPlayer on June 23, and then one-by-one on BBC One.