What Else Has 'Joe Exotic' Star John Cameron Mitchell Been In?
'Hedwig and the Angry Inch' star John Cameron Mitchell has been cast as Joe Exotic in Kate McKinnon's 'Joe Exotic' series for NBC. Learn all about Mitchell's work and his 'Hedwig' legacy here and how it makes him a perfect casting choice.
John Cameron Mitchell is the new Tiger King. The actor has been cast as Joe Exotic alongside Kate McKinnon's Carole Baskin in the upcoming Joe Exotic limited series. Fans will recall Nicolas Cage is also playing Exotic in a series for Amazon. Now that we've learned of this casting excellence, it's a perfect time to take a dive into Mitchell's past work. If you didn't know who he was before today, allow us to fix that mistake.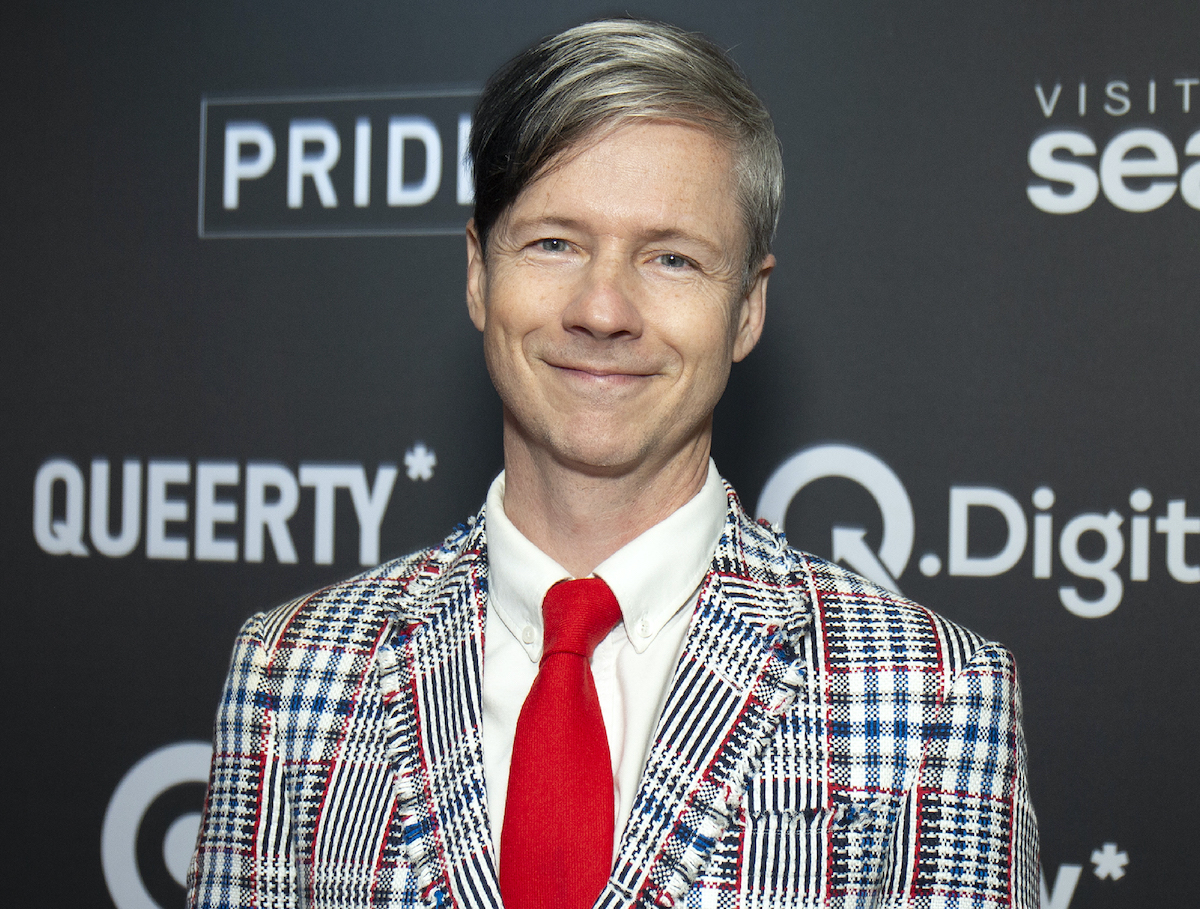 Is there going to be a Joe Exotic movie?
Tiger King: Murder, Mayhem and Madness was the first viral sensation to come out during the coronavirus quarantine. The documentary series told the truly bizarre tale of the feud between Exotic and Baskin. Exotic's obsession with "taking down" Baskin landed him in prison for murder for hire. He was in jail when the show came out and was hoping for a pardon from President Trump that never arrived.
There is no Tiger King movie being made, but Louis Theroux—who interviewed Exotic for America's Most Dangerous Pets 10 years ago—created a Tiger King spinoff documentary for BBC. Titled Louis Theroux: Shooting Joe Exotic, the documentary film dove even deeper into the "gay hillbilly's" life. It premiered in March 2021.
Cage will be starring and executive producing his Tiger King spinoff series for Amazon. The series will be based on the Texas Monthly 2019 news article about Exotic that inspired Netflix's doc. McKinnon is also starring and executive producing her series, working title Joe Exotic. The show will air on NBC, Peacock, and USA, and is based on the Wondery Joe Exotic podcast.
Who is John Cameron Mitchell?
While Cage and McKinnon are well-known names, Mitchell's impressive career might not be on everyone's radars. Mitchell is one of the most beloved celebrities of the LGBTQ+ community. He and Stephen Trask co-created the iconic Hedwig and the Angry Inch, in which Mitchell played Hedwig. It was originally an Off-Broadway show in New York City, and it quickly became a cult classic.
It's one of those shows that was never on Broadway (at least, not until many years later), but Off-Broadway was the perfect place for it. And not having a Broadway marquee hardly held the show back from becoming beloved. Stars like Lou Reed, Glenn Close, and David Bowie saw the show (some of them more than once). On Jan. 19, 2001, the Hedwig and the Angry Inch movie was released. And its cult following grew. Mitchell starred in and directed the film. Younger's Miriam Shor also starred in the Off-Broadway show and film.
Hedwig was turned into a Broadway revival in 2014. The production won the Tony for Best Musical Revival and Neil Patrick Harris and Lena Hall won Tonys for playing Hedwig and Yitzhak, respectively. Mitchell briefly played Hedwig in the Broadway production as well, and he earned a Tony as one of the show's producers.
The story is hailed as a rare early portrayal of gender and sexuality being fluid. So, yes. Mitchell is an icon. Know him! Watch Hedwig and the Angry Inch immediately!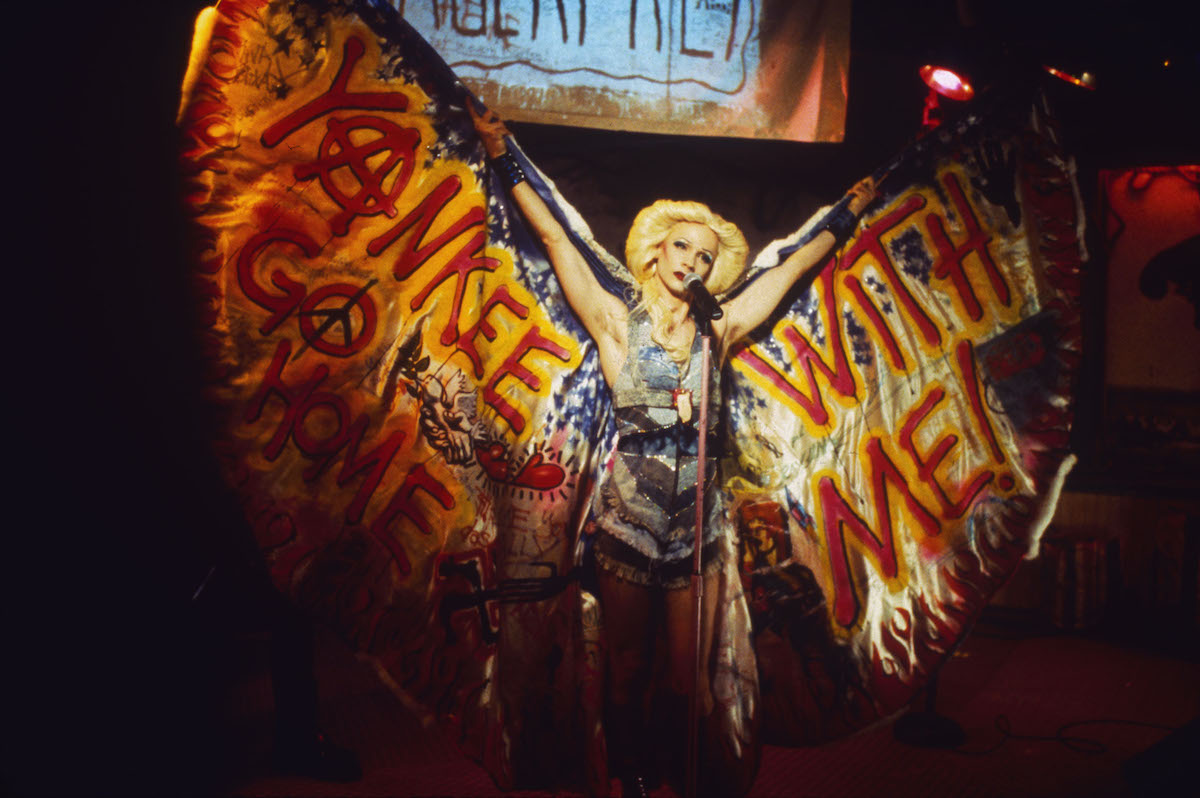 'Joe Exotic' is John Cameron Mitchell's second TV series with a 'Saturday Night Live' star
As for his TV credits, Mitchell had recurring roles in Girls, Mozart in the Jungle, and The Good Fight. He also wrote, directed, and produced the 2017 film How to Talk to Girls at Parties.
Joe Exotic won't be Mitchell's first time working with a Saturday Night Live star. He's worked with Aidy Bryant on Hulu's Shrill for three seasons, playing Gabe Parrish. The show is based on author Lindy West's bestselling autobiographical book, Shrill: Notes from a Loud Woman. Bryant plays the fictionalized West, and Mitchell's character is loosely inspired by writer Dan Savage, West's former boss.
Mitchell played Bryant's quasi-nemesis in Shrill, and now he'll be going head-to-head with McKinnon when they play Exotic and Baskin. And he can't wait to play the queer antihero. As he said in a statement on April 19, according to Variety:
"I'm thrilled to take on the role of this modern folk antihero. Joe and I are the same age and like him, I grew up queer in Texas, Oklahoma and Kansas so I feel like I know a little bit about this guy and his desperate attempt to conquer an inhospitable world."
Exotic is a gay man and Baskin is a bisexual woman, making Mitchell and McKinnon's casting a rare example of queer people actually being cast to play queer people.