Was Joe Jonas in 'Game of Thrones'?
He's a sucker for this fantasy epic. Joe Jonas, of the boy band the Jonas Brothers, married Game of Thrones star, Sophie Turner. Was this musician ever included in the HBO drama series? Here's what we know about this couple and Jonas' love for Sansa Stark.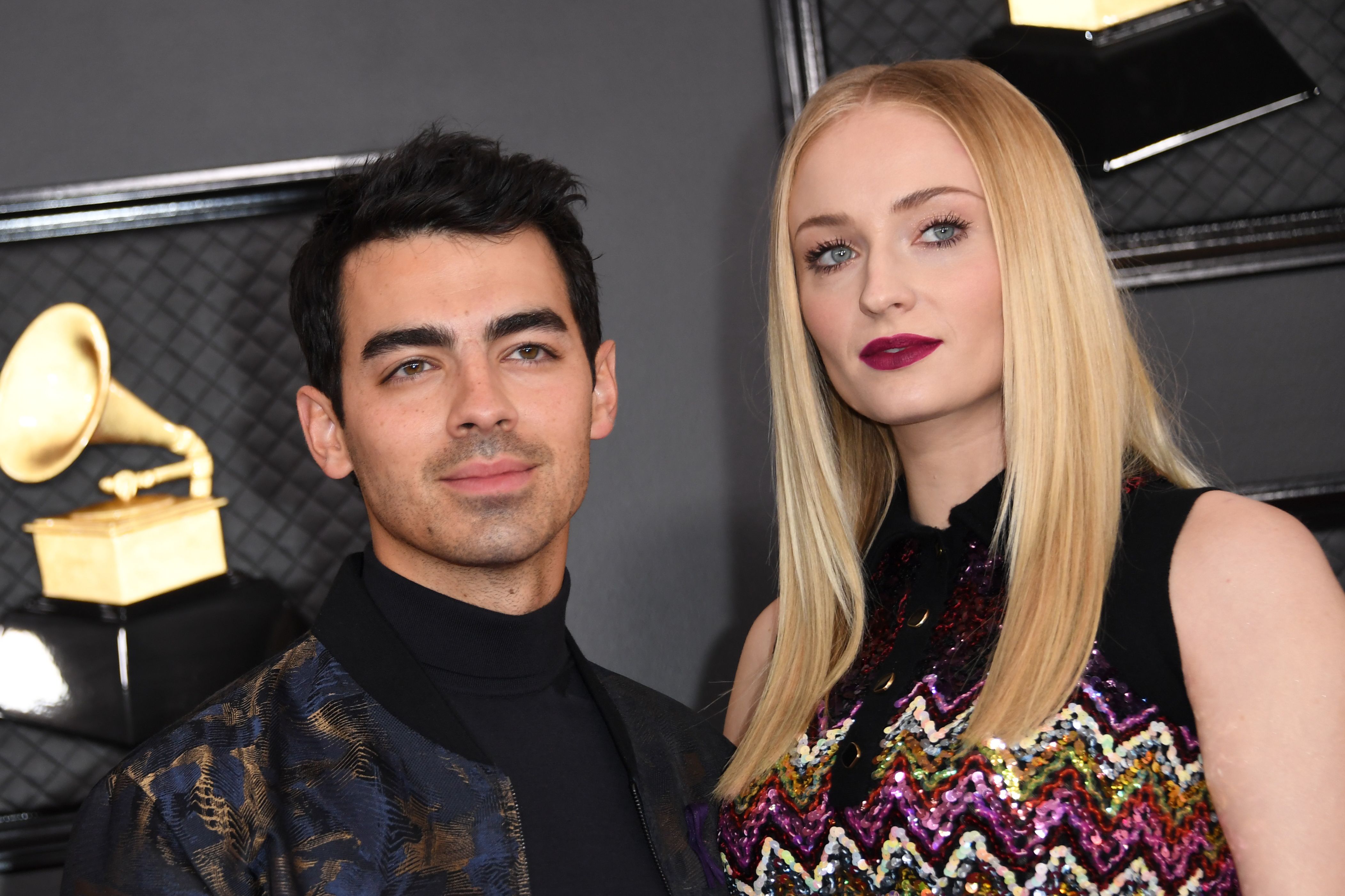 Joe Jonas married Sophie Turner, one of the 'Game of Thrones' stars
Nick Jonas married Priyanka Chopra and Kevin Jonas married Danielle Deleasa. In May 2019, Joe Jonas and the actor, Turner, got married after dating for several months.
That same year, Game of Thrones premiered new episodes on HBO and the Jonas Brothers released their song "Sucker" and reunited as a band. (Joe was the last member of the boy band, the Jonas Brothers to get married.) During summer 2020, the two welcomed their first child, a daughter, to their family.
RELATED: 'Queer Eye' Star Jonathan Van Ness Proved How Much He Loves 'Game of Thrones' When Meeting Sophie Turner
Joe Jonas is an unapologetic fan of 'Game of Thrones'
This musician is a huge fan of HBO's drama series. However, Jonas was never an actor on Game of Thrones. He did, however, make references to his love for the drama on his social media platforms.
To celebrate the Game of Thrones premiere, Jonas dressed up Sansa Stark, complete with a wig and theme music. He captioned his Instagram video, "MOOD," earning over 10 million views in the process.
He even shares his love for his partner's character. During one episode of The Late Show Starring Jimmy Fallon, the host played a video message for his guest, Turner. The video question came from a "huge fan" of the show — her husband, Jonas.
"Oh my God, hi Sophie Turner," Jonas joked. "I'm Joe Jonas. I'm a huge fan. I honestly have a crush on you, but I've got a big question for you. I watch a lot of Game of Thrones, and I was wondering: you're definitely responsible for that coffee cup, right?"
In turn, Sophie Turner is a huge fan of the Jonas Brothers
The feeling is mutual. Turner is a fan of the Jonas Brothers, often attending their concerts pre-COVID. That includes when the Jonas Brothers performed at the Billboard Music Awards, where Kevin, Joe, and Nick's respective wives cheered from the audience. Turner also starred alongside Joe Jonas in the music video for "Sucker."
RELATED: Our Favorite Disney Channel Halloween Episodes, From 'The Ghost in Suite 613' to 'The Tale of the Haunted Firehouse'
The Jonas Brothers first rose in popularity thanks to their partnership with Disney Channel, where they appeared in Camp Rock, Camp Rock 2, and the original series, Jonas. They also participated in the Disney Channel Games and the Friends for Change initiative.
Television shows and movies starring the Jonas Brothers, including Joe Jonas, are available for streaming on Disney+. Game of Thrones is available with a subscription to HBO MAX.