Joe Pesci's 1998 Rap Album Is Even Crazier Than It Sounds
Martin Scorsese's The Irishman was one of 2019's most celebrated movies for several key reasons. But one of its biggest triumphs was bringing Joe Pesci out of retirement. The actor hadn't appeared regularly in movies since the late 1990s. And we can't help but wonder whether his 1998 gangster rap album had something to do with his decision to retire.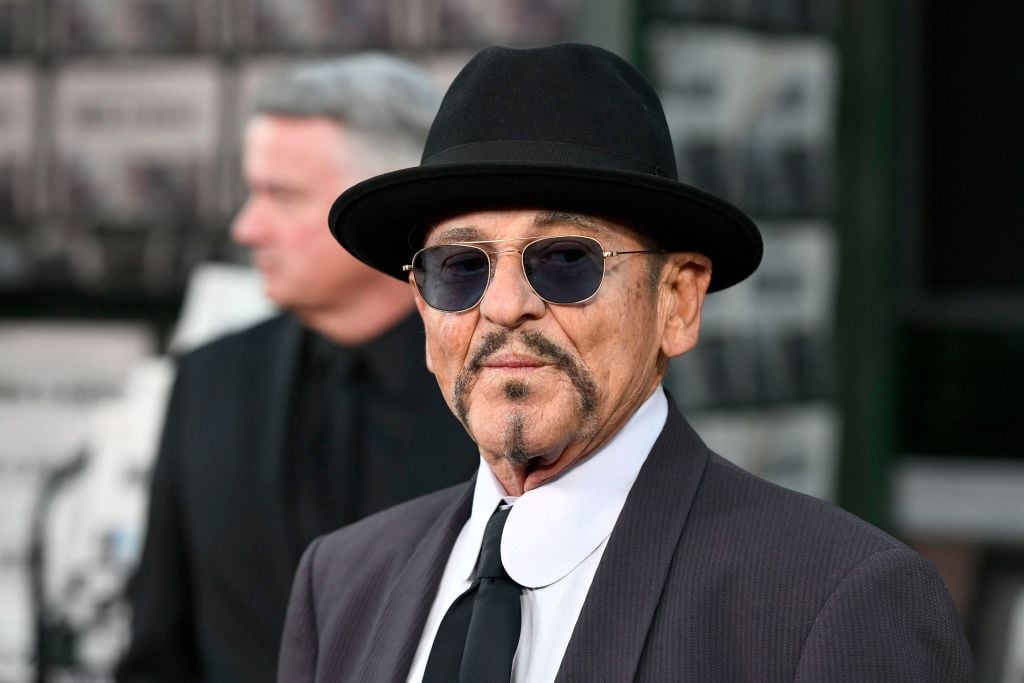 Joe Pesci has often played tough guys and mobsters on the big screen
Before we get to the little-known truth behind Pesci's music career, it's easy to see why someone thought he would be a natural fit for hip hop. Gangster rap was a particularly popular subset of the genre in the 1990s. And few actors were as synonymous with big-screen mobsters as Pesci. Imagine if Robert De Niro or Al Pacino had jumped into the studio instead.
Prior to The Irishman, Pesci had starred alongside De Niro in Scorsese-directed crime epics like Casino and Goodfellas, the latter of which earned him an Oscar. Even when Pesci appeared in a family movie like Home Alone, he still played a criminal. We have to assume this was the thinking that led to Pesci recording one of the strangest projects of the late 1990s.
The Oscar-winning actor released a gangster rap album in 1998
1998's Lethal Weapon 4 was the end of Pesci's ongoing movie career. Since then, he's only appeared in a few movies. But just a few months after appearing with Mel Gibson and Danny Glover in that box office hit, Pesci released Vincent LaGuardia Gambini Sings Just for You. At 55 years old, the actor tried his hand at hip hop.
Even more bizarrely, Pesci performs as Vincent LaGuardia Gambini, the character he played in the hit 1992 comedy My Cousin Vinny. Six years later, Pesci revived Gambini for a profanity-laden album fusing comedy, jazz, and rap. The actor even starred in a music video for his single "Wise Guy," which leans heavily on his movie work.
The 'My Cousin Vinny' star released another album in 2019
That 1998 novelty wasn't Pesci's first foray into music, however. Before becoming an actor, he worked as a lounge singer. Pesci even recorded a 1968 album titled Little Joe Sure Can Sing! And though Vincent LaGuardia Gambini Sings Just for You was a failure, it also isn't the only album he's put out since then.
In 2019, Pesci released a straightforward album of standards called Pesci… Still Singing. Perhaps the actor was emboldened by his return to the big screen. In any case, now in his late 70s, Pesci lends a lot of gravitas to a selection of timeless tracks like "The Nearness of You" and "My Cherie Amour."