Joe Rogan Is a Fan of Eating Moose Hearts
To millions of fans all around the world, Joe Rogan is best known as the host of the smash-hit podcast, The Joe Rogan Experience. On the podcast, Rogan interviews a wide variety of pop culture personalities, from celebrities to conspiracy theorists. Rogan is, however, a man of many interests, and is open about his love …
To millions of fans all around the world, Joe Rogan is best known as the host of the smash-hit podcast, The Joe Rogan Experience. On the podcast, Rogan interviews a wide variety of pop culture personalities, from celebrities to conspiracy theorists.
Rogan is, however, a man of many interests, and is open about his love of hunting. Although he occasionally is the subject of backlash, Rogan is unapologetic about his interests, and in a 2015 interview with Rolling Stone, Rogan opened up about why he prefers to hunt his own meat. 
Joe Rogan hosts a hugely popular podcast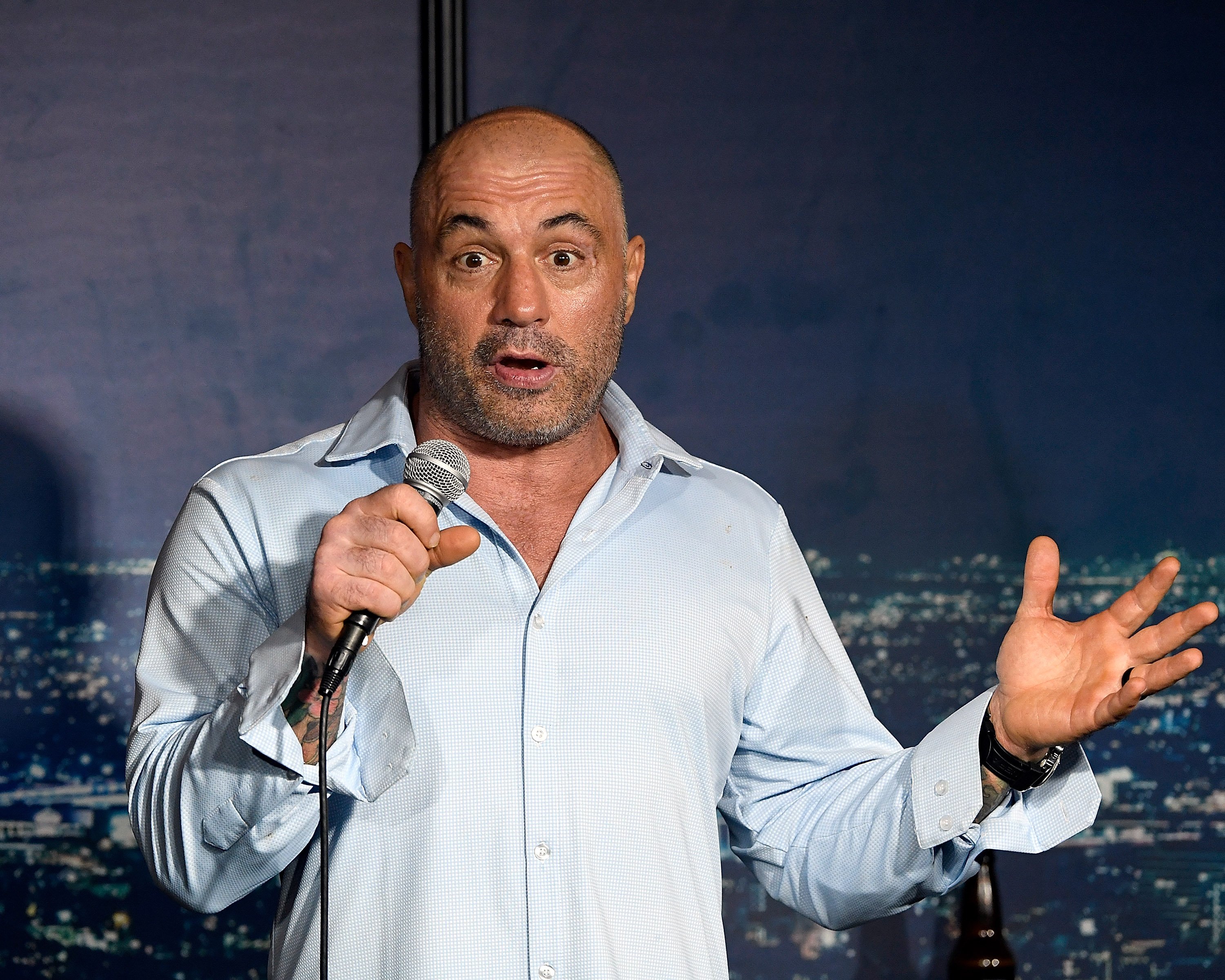 Rogan was born in 1967, and at an early age, he developed an interest in mixed martial arts. He studied karate and Taekwondo for years and went on to become an instructor. Although Rogan moved on to pursue a career in entertainment, he has maintained an active love of martial arts, and frequently espouses the virtues of mixed martial arts on his podcast.
In the late '80s, Rogan began performing standup comedy in clubs around the Massachusetts area. It took him a few years before he was really able to break into the big time — but Rogan hustled, and never minded taking odd jobs in order to make ends meet.
Rogan first became a household name in 2001, when he started hosting the popular, yet controversial series Fear Factor. Rogan hosted the series for a number of years, and in 2009, he launched his very own podcast, The Joe Rogan Experience.
The podcast quickly became popular with fans of all ages and interests, and over the years, Rogan has welcomed thousands of guests onto his show. Always eager to discuss any topic, Rogan has become a pop culture talking point, and a celebrity well-known all around the world. 
Joe Rogan has many interests
Just as Rogan refuses to be stereotyped on his podcast, the host enjoys many hobbies and interests. Rogan is an advocate of the Second Amendment, although he typically espouses other traditionally liberal views.
He is often spotted at the gun range, target practicing, and hanging out with friends. Rogan is also open about his belief that marijuana should be legalized for recreational use and frequently discusses the issue with politicians and policy-makers on his podcast.
Rogan loves to hunt, and is a part of the "Eat What You Kill" movement, which supports local hunting practices all while discouraging factory farming. In 2015, Rogan opened up to Rolling Stone about the joy that he gets from hunting and what he loves about hunting his own meat.
Why does Joe Rogan like to hunt his own meat?
Rogan looks beyond traditional meat sources when it comes to stocking his freezer. As Rogan admitted to Rolling Stone, pointing out some contents of his stockpile, "this is a moose heart. I like moose. I like moose steaks, moose stew, and moose burgers are delicious. This is from a wild pig. This is a sausage from something. This is more moose. This is deer. This is bear. And all this I killed myself."
Rogan revealed that he hears about the backlash that he gets for hunting. He said: "Yes, I get some grief for it. But you know what's unexpected to me? How little rational thought comes from vegans who own pets and feed them murdered animals. I'm like, 'Whoa, what the fuck is going on here?'"
For Rogan, he cares less about the critics than about enjoying his time on earth and expanding his mind — and many of his fans love and respect the way that he lives his life unapologetically.