Joe Rogan Rips Into Gal Gadot for Her Cover of 'Imagine'
John Lennon's "Imagine" remains one of the most popular anthems for peace. It often gets played after tragedies in order to comfort people and reassure them there could be a better world on the horizon.
However, not every use of the song has been well-received. Gal Gadot recruited other famous people to release an acapella rendition of the track to uplift people during the cornavirus (COVID-19) pandemic.
The star-studded cover was widely criticized on social media. Among Gadot's critics is divisive podcaster Joe Rogan. He feels Gadot's choice of song was tone-deaf. He feels a good friend would have talked Gadot out of the cover.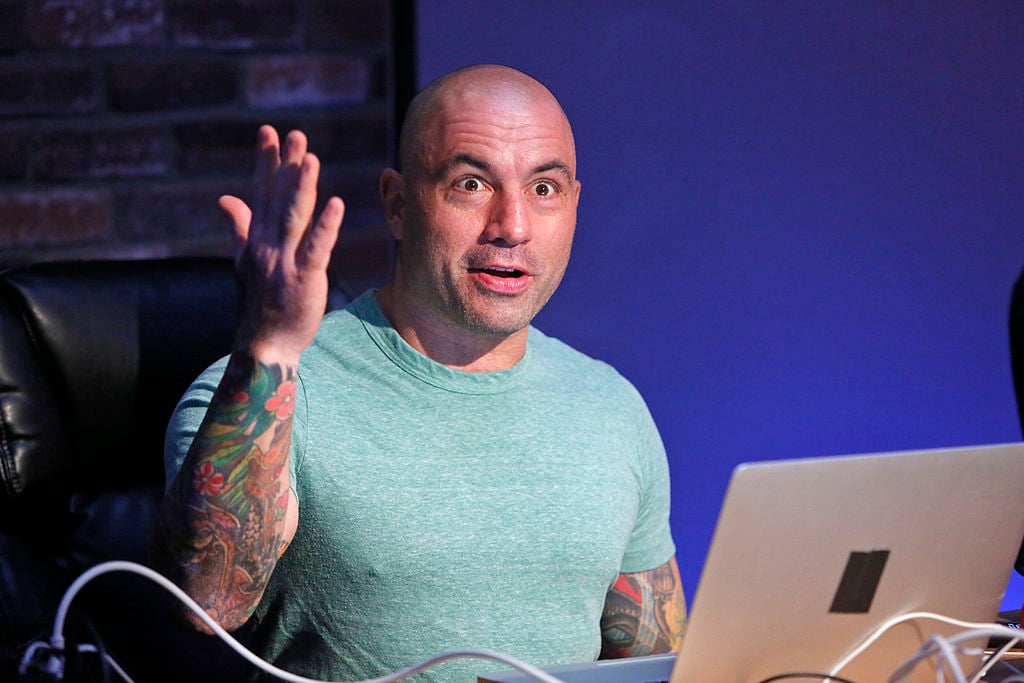 Gal Gadot's 'Imagine' cover
"Imagine" wasn't one of the biggest hits of the 1970s but it might just get more airplay these days than any other 1970s songs. It's undoubtedly the most popular song by a former Beatle. It encourages unity as well as anti-materialism.
For her cover of the track, Gadot recruited numerous other notables, including Maya Rudolph, Timothée Chalamet, Kristen Wiig, Natalie Portman, Will Ferrell, Sarah Silverman, and Amy Adams. Some felt the anti-materialist song was hypocritical coming from a group of rich people. Others disliked the raw vocals on the track. Notably, few of the celebrities involved were professional singers.
Joe Rogan isn't having it
"Imagine" is an atheist anthem as well as a peace anthem. It asks us to" imagine there's no heaven." Rogan feels such a song isn't suited for the horrors of this pandemic. "This is not the time, when everyone's granny is dying, you f*cking idiot, to sing, 'Imagine there's no heaven.' It's such a dumb move."
Rogan explained his emotions further. He said if he was friends with Gadot, he'd say he thinks she's "great" and "awesome." However, he said if she asked him if it was a good idea to cover "Imagine," he'd tell her it wasn't. He said the cover lacked self-awareness.
Rogan said he feels the "Imagine" cover and social media in general make some celebrities look bad. "I mean, Granny died choking on her own vomit, but I feel like the world's better because Gal Gadot's so pretty. There are some people who get real self-indulgent and real self-righteous with that social media. It's exposed a lot of celebrities for being real dorks."
Why Joe Rogan thinks the cover exists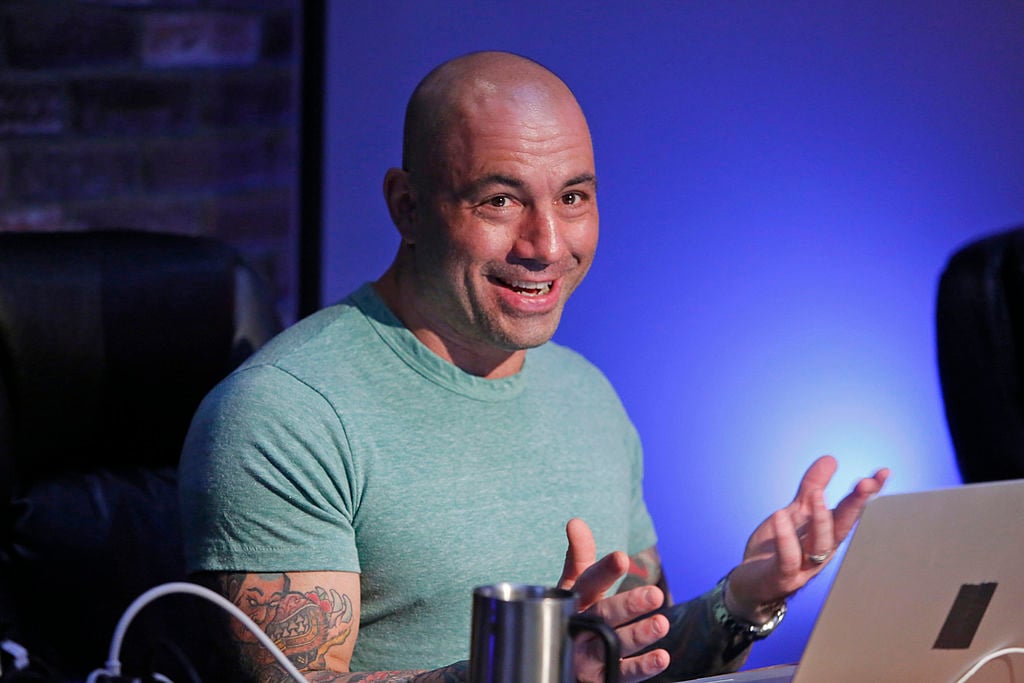 Rogan did have a theory as to why so many celebrities recorded lines for the cover. He said he felt many celebrities wanted to be 'in tight" with Gadot. Rogan said a real friend would have told her the cover was a terrible idea.
Comedian Tom Segura joined Rogan on this episode of his podcast. He wasn't a fan of Gadot's cover either. He joked "I lost my job at the meatpacking plant, but Gal Gadot sang 'Imagine.'"
Also see: Kourtney Kardashian Thinks God Is Punishing Us With Coronavirus