Joe Rogan Sat Down With the Actor Who Inspired His Popular Podcast
Joe Rogan is an entertainer and host, who has achieved massive popularity over the past ten years due to his podcast, The Joe Rogan Experience. Rogan's podcast is at times hilarious, inflammatory, controversial, and moving, and fans of all ages tune in to The Joe Rogan Experience every week.
Rogan frequently invites guests to his show, and over the years, he has chatted with some of the most influential people in pop culture, government, and the arts. Recently, Rogan talked to one very special guest, the one who, according to Rogan, inspired his own work.
How did Joe Rogan become famous?
Rogan was born in New Jersey in 1967. He was raised primarily by his mother after his parents divorced when he was only five years old.
As a young man, Rogan developed an interest in martial arts. He advanced in the martial arts community, studying kickboxing and taekwondo. For a while, it seemed as though Rogan would pursue a career in martial arts — however, he turned to stand-up comedy in the eighties and began performing in comedy clubs.
Rogan's first big break was starring in the NBC comedy NewsRadio from 1995 until 1999. The role brought Rogan more visibility and led to his role in 2001 as the host of Fear Factor.
Rogan hosted the show for years, returning in 2011 to host for another season. However, in 2009, Rogan launched his biggest project to date, The Joe Rogan Experience podcast.
In the years since, his podcast has become one of the most popular free podcasts available, attracting millions of listens and views with each episode.
Joe Rogan's podcast is a fan-favorite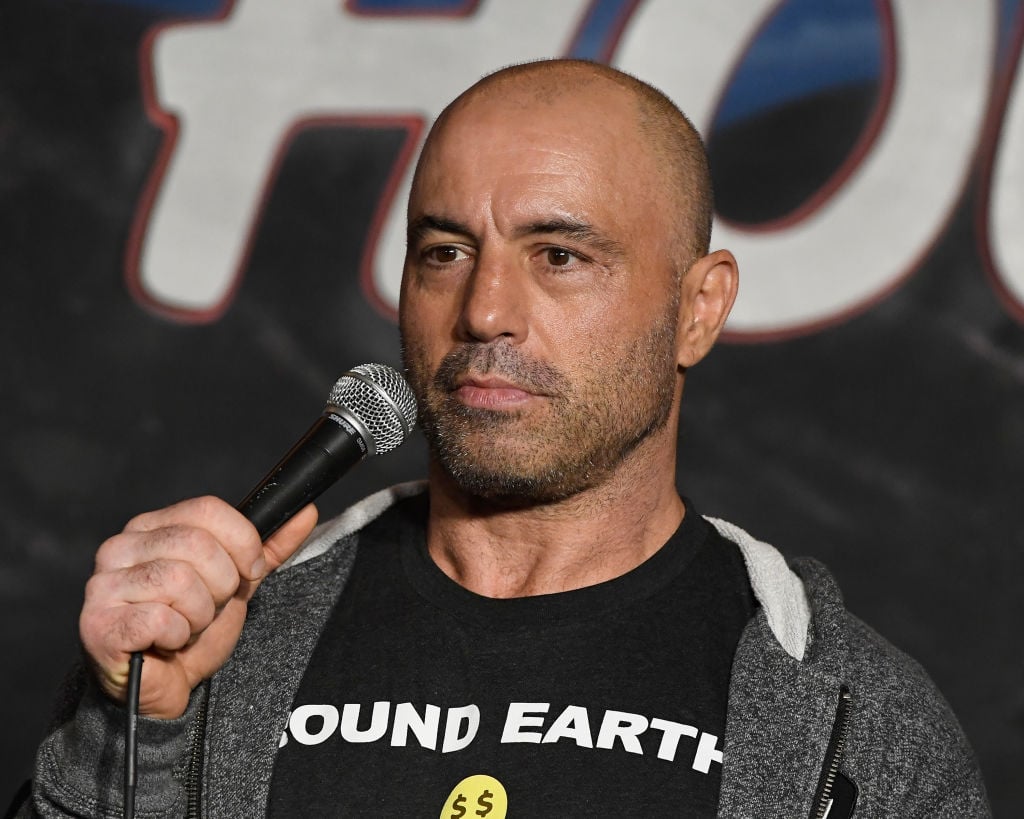 From the beginning, The Joe Rogan Experience wasn't like any other podcast on the air. Rogan always allowed his personality to take center stage, and he's never been afraid to get confrontational or to say controversial things.
Rogan often discusses internet theories such as alien invasion and other conspiracy theories and has welcomed a wide variety of guests to his show. This includes Richard Dawkins, Andrew Dice Clay, Ron White, Mel Gibson, Jamie Foxx, Wiz Khalifa, Edward Norton, and Ben Shapiro.
The podcast remains popular, more than ten years after its initial debut, for a number of reasons — first and foremost being that Rogan's personal stamp is all over the show. His podcasts frequently run long, and listeners can tell that Rogan is passionately curious about the subjects he discusses.
Who inspired Joe Rogan's podcast?
Everyone is inspired by someone, and Rogan is no exception. On a recent episode of The Joe Rogan Experience, the host chatted with Tom Green.
Green is a multi-faceted entertainer who hosted an internet talk show, Tom Green's House Tonight, from 2006 until 2011. As Rogan revealed in their interview, the show was a huge influence on his career and his podcast.
As Rogan revealed, listening to Green's show was "the big moment" that inspired him to start his own internet-based podcast. Rogan gave Green props for being so technologically advanced, mentioning all the servers and wires that Green had set up in his house for the recording of the show.
Green acknowledged that he had basically turned his house into a studio, making "a huge mess" in his home. During the interview, Green also referenced passing the torch to Rogan, and that he followed through his initial idea into something truly next-level.
It seems clear that if Green had never started his internet talk show, fans these days wouldn't be able to enjoy Rogan's podcast.