Joe Rogan's $100M Deal Has Some Fans Convinced He's a Sell-Out
The Joe Rogan Experience is one of the most popular podcasts in the game today. The host, Joe Rogan, got started on his journey to fame doing stand-up comedy in Boston and then moved on to being a UFC commentator and host for NBC's Fear Factor. His podcast is expected to bank him up to $75,000 per episode.
Recently, Rogan announced that his incredibly popular podcast would be moving exclusively to Spotify by the end of the year. The news has some fans reeling and even upset as they consider what this means for the uncensored quality of the show. Read on to find out what they're saying!
What is The Joe Rogan Experience?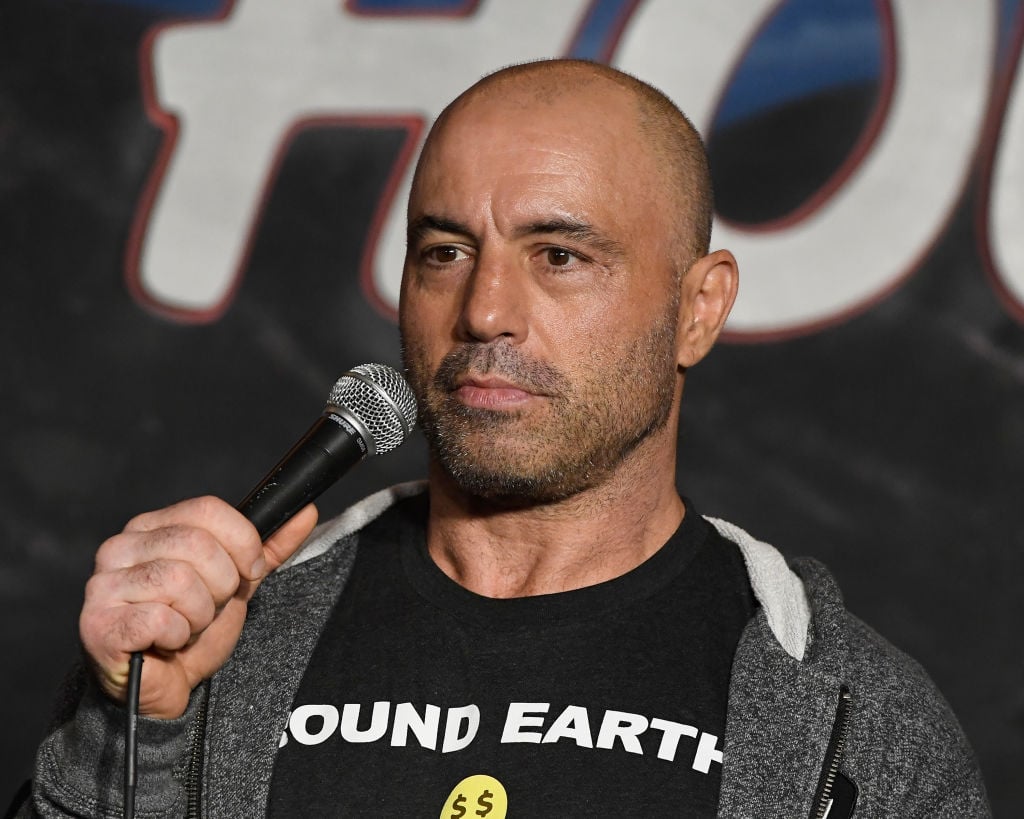 For those not in-the-know, The Joe Rogan Experience is one of the most popular podcasts that exist today. It features its host, Rogan, interviewing guests which include mixed martial arts fighters, comedians, and other A-list celebrities.
YouTube videos of the podcast's interviews regularly amass well over a million views. The podcast is so popular that Forbes named it on their list of 10 Podcasts To Change Your Life.
In that article, the author enthusiastically shared his favorable opinion of Rogan and his podcast: "He's smart, thought-provoking and delves deep into the human condition. Rogan has interviewed everyone from Elon Musk and Anthony Bourdain to Jordan Peterson and David Goggins." It's clear that Rogan has made a name for himself in the podcast world.
The Joe Rogan Experience moved exclusively to Spotify
Recently, fans got heated when Rogan announced that his podcast would now be available exclusively on Spotify. Rogan and Spotify signed a multi-year exclusive licensing deal that will move The Joe Rogan Experience to Spotify starting in September of this year and will not be available anywhere else shortly after. An unnamed source disclosed to the Wall Street Journal that the exclusive contract was reported to be worth around $100 million.
Along with the release, Rogan attached a video message to his fans that attempts to reassure them. "It will be the exact same show. I will not be an employee of Spotify," he can be heard saying. In their release, Spotify also reported: "While Spotify will become the exclusive distributor of JRE, Rogan will maintain full creative control over the show."
The creative direction of the podcast is something that has fans worried, and not all are buying Rogan's words of comfort.
Some fans think Joe Rogan is a sell-out
Some fans aren't having it, and debate quickly broke out on Reddit about what this meant for the future of America's favorite podcast. 
"Awww, good ol' joe contradicting himself for money again. Brings back good memories [sic]," commented one Reddit user. "Hey, remember that time someone had a really good show going, and then they decided to sell out and jump platforms and it went really well for the integrity and quality of the show? Me neither," added another sarcastically, in the same vein.
Fans couldn't hold back their disappointment about the decision that Rogan has made, and even felt betrayed. "I have been listening to JRE since the webcam snowflake days and there is simply no reason for this decision other than money. A true sellout moment from one of my long time idols," someone commented. Many others simply stated, "It's been fun."
Some fans, however, seem to be willing to give Rogan the benefit of the doubt. "I don't blame him, go get that money. He has young kids and this will set them and their kids up for life," someone said, trying to show some empathy.
Only time will tell to what extent being exclusive to Spotify will force Rogan to censor his content, but his loyal fans can only hope he doesn't.