How John Bonham Got Songwriting Credits on So Many Led Zeppelin Tracks
If you picked up the first Led Zeppelin album in 1969, you might have been surprised by the songwriting credits. For one thing, vocalist Robert Plant wasn't listed as a writer on any of the nine tracks. Meanwhile, drummer John Bonham had logged multiple credits.
In the case of Plant, the explanation was simple: He still had a contract with another record label and couldn't be listed as a writer with Led Zeppelin. As for Bonham, it wouldn't have been the first time a drummer contributed songs to an album, but it stood out nonetheless.
That trend continued with Zeppelin's second album, which listed Bonham as a songwriter on five tracks. As Jimmy Page later explained, the entire band would receive credits on interpretations of traditional songs. But in other cases Bonham had a larger role in the writing process.
John Bonham received writing credits for blues and Led Zeppelin songs created in the studio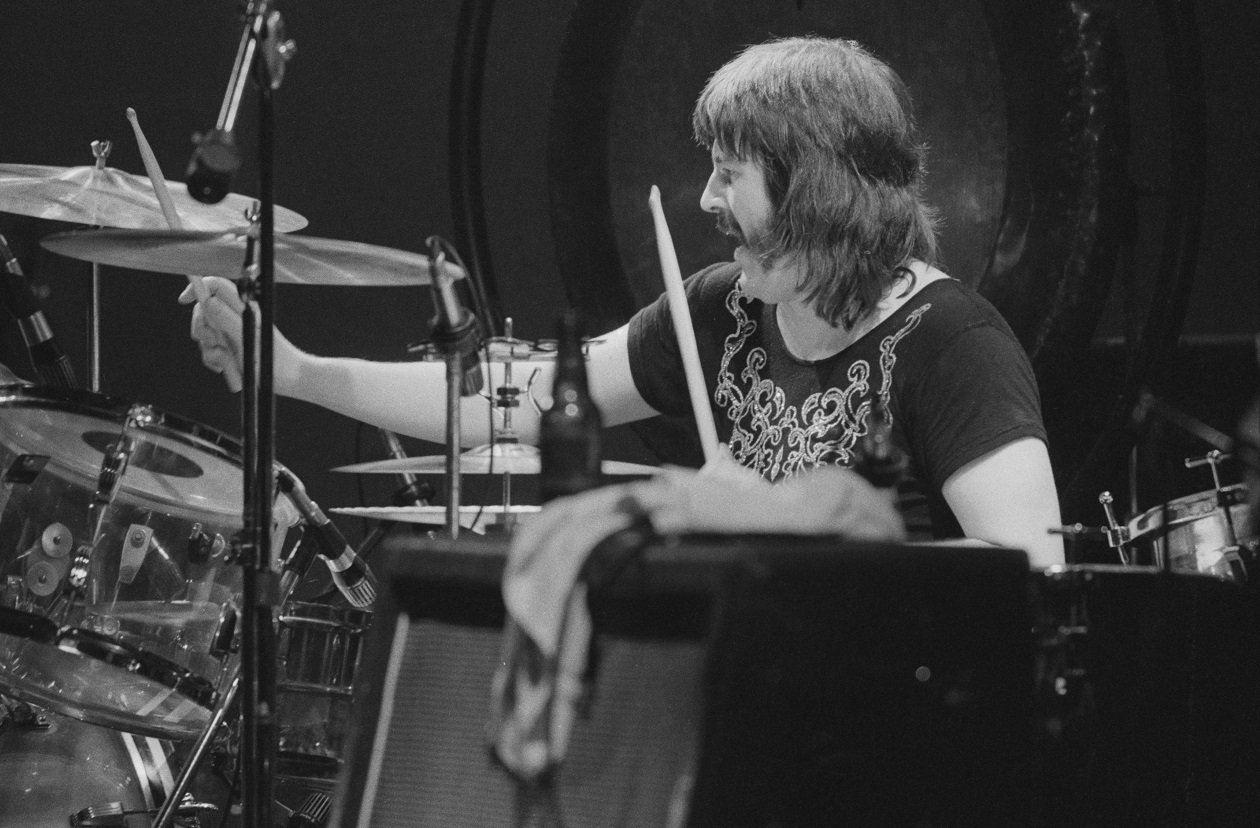 Rock journalists (and John Paul Jones himself) frequently pointed out a key difference between Led Zeppelin and bands like The Who or The Rolling Stones. In short, it came down to Zep's focus on improvisation and collaboration as opposed to traditional songwriting.
That started from the beginning. "Good Times Bad Times," the opening track to Zeppelin's debut, featured a credit of Bonham, Jones, and Page. In 2012, Page explained to Rolling Stone how it went. "John Paul Jones came up with the riff. I had the chorus. John Bonham applied the bass-drum pattern," Page said. "It was like, 'Wow, everyone's erupting at once.'"
In an interview that appeared in Light and Shade: Conversations with Jimmy Page, the guitarist-producer explained how that applied to tracks like "How Many More Times." "If something was derived from the blues, I tried to split the credit between band members," Page said. "That was fair, especially if any of the fellows had input on the arrangement."
In other cases, Bonham's contribution went beyond the arrangement or direction of the track. An example came on "Out on the Tiles," which began as a jam based on a drinking song Bonham would sing. In Light and Shade, Page said he modeled the guitar behind the vocals on Bonham's singing of that tune.
Bonham's greatest songwriting credit may be on the epic 'Kashmir'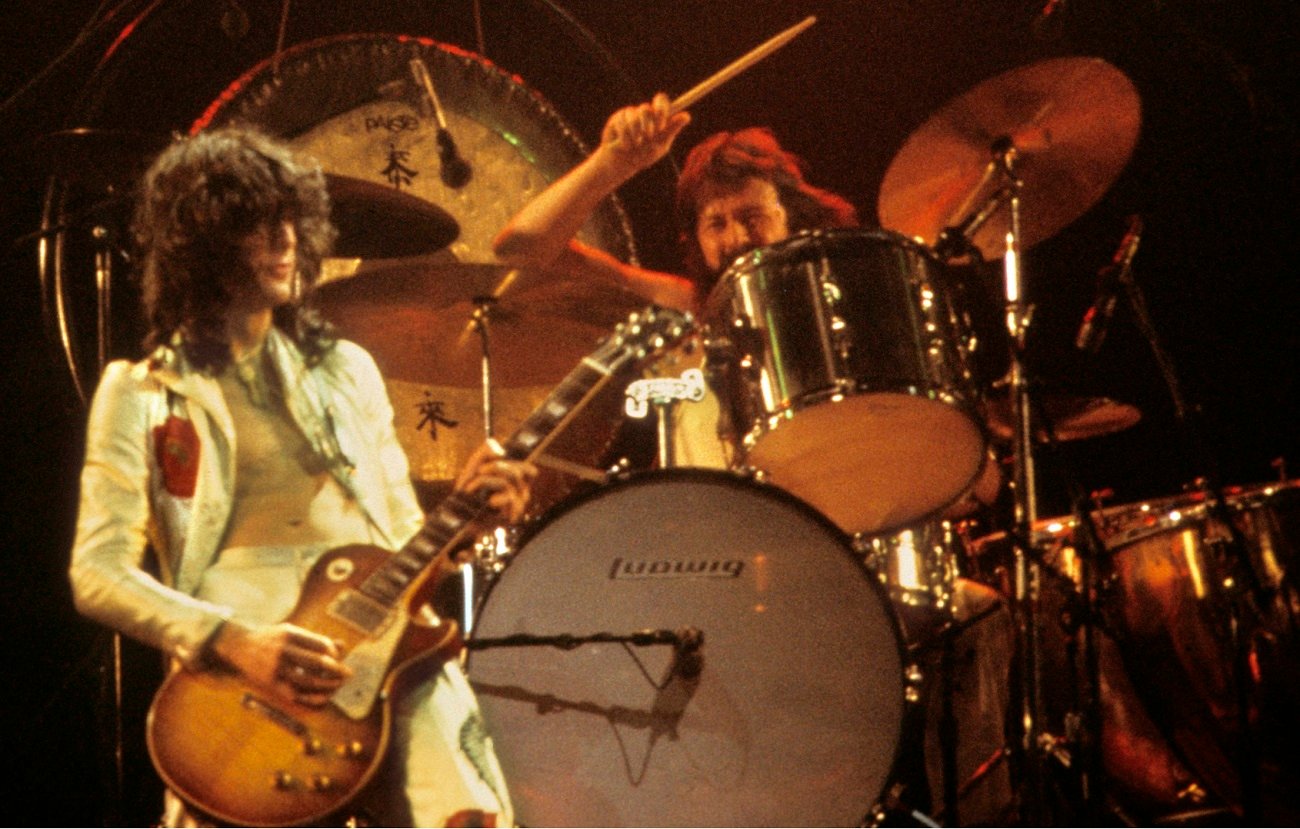 While "Out on the Tiles," "Good Times Bad Times," and "How Many More Times" look great on any songwriter's résumé, Bonham's work as a composer went beyond that. In fact, "Bonzo" reportedly had a major hand in writing "Kashmir," by most accounts the definitive Zeppelin epic.
In Chris Welch and Geoff Nicholls' 2001 biography John Bonham: A Thunder of Drums, Bonzo's son Jason said the original idea for "Kashmir" came from his father. And though Page recalled coming up with the riff himself, everyone agrees that Page and Bonham were co-composers (along with Plant, who wrote the lyrics).
Bonham's credits don't stop there, of course. Everyone will understand how he got credited on tracks such as "Moby Dick," "The Crunge," "The Ocean," and "Bonzo's Montreux."
And what would "When the Levee Breaks" be without Bonham's powerhouse opening part? In brief, the man was more than rock's greatest drummer; he was one of rock's best musicians from 1968-80.